Clegg: 'Coalition contract broken'
Deputy Prime Minister Nick Clegg today accused the Tories of breaking the coalition agreement by not proceeding with House of Lords reform and said his party would be withdrawing support for constituency boundary changes in return.
Penny Mordaunt, Conservative MP for Portsmouth North, said she was "very disappointed" in Nick Clegg's response to the dissent over House of Lords reform.
Chancellor George Osborne said the Government would "cross any issues with the boundary vote when we get to them": He said:
"We have not been able to proceed on Lords reform, frankly, because there is opposition in Parliament and the opportunism of the Labour Party would not allow the time for the House of Lords Bill.
I think we have got to use this moment as an opportunity to focus 110% on the economy - which is what the country wants."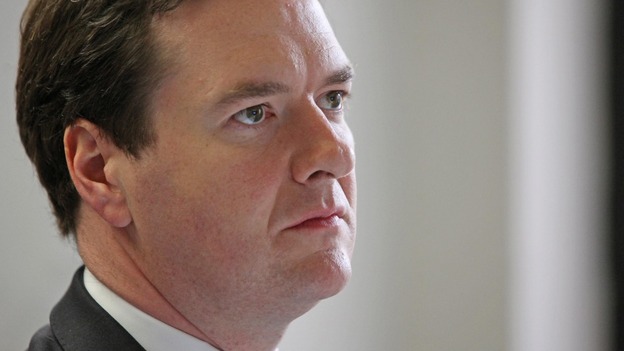 Advertisement
Deputy leader of the Liberal Democrats Simon Hughes said although the Conservative MPs' decision not to back House of Lords reform was a "major failure", "life goes on" when it comes to the coalition.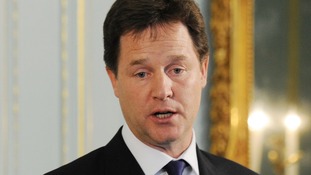 Nick Clegg says plans to reform the House of Lords will be abandoned after the coalition contract was "broken" by the Conservatives.
Read the full story
Former Liberal Democrat chief executive Lord Rennard said Nick Clegg has acted "swiftly and decisively, even ruthlessly" to "redress the balance" within the coalition government.
@nick_clegg right to have fought for more democracy, right to recognise that Tory MPs blocked deal and Labour wouldn't support reform.
@nick_clegg rIght not to let Tories have what they want from coalition on boundaries if they can't stick to 'contract' on democracy in Lords
@nick_clegg right to say Parliament's check on Govt power would be weakened if cut in MPs went ahead without Lords legitimacy strengthened.
Things happen like this in coalitions all the time its in the nature of the beast. Smart thing now is to agree a new 2 year plan fast
Advertisement
Shadow Justice Secretary Sadiq Khan called Nick Clegg's announcement on House of Lords reform and parliamentary boundaries a "humiliation" for the government and a "spectacular failure" of leadership from the prime minister.
David Cameron's weakness in not being able to control his own party and deliver on the coalition agreement shows a prime minister lacking the leadership our country deserves. Nick Clegg seems to be the only man in the country who doesn't understand that.

Although it is not our number one priority, Labour remains fully committed to Lords reform.

As we warned continually, the real obstacle to Lords reform are the Tories. They have never been serious about reform, despite this being in their manifesto. That's why it is outrageous of Nick Clegg to blame Labour.
– Sadiq Khan MP
Delighted that the Conservative plans for #gerrymandering parliamentary boundaries will not now be going ahead, well said Nick!
@timmo_crowley The rigid & illegitimate rules were drawn up by the Tories which meant the outcome couldn't be sensible or fair.
Culture Secretary Jeremy Hunt described Nick Clegg's decision on House of Lords reform as "disappointing," but said it would not change the coalition parties' commitment to work together.
The really important thing about this coalition is that we came together to sort out the economic mess that we inherited from Labour.

There isn't a cigarette paper between us on that. That is what we are focused on getting the gold medal for. Nothing is going to change that focus.
– Jeremy Hunt on the coalition
Deputy prime Minister confirms that the Liberal Democrats will oppose boundary changes after the Conservative Party, "is not honouring its commitment to Lords reform."
Load more updates
Back to top