GB aims to add to gold haul
Team GB will today aim to add to its best medal haul for over 100 years. Yesterday, Sir Chris Hoy became Britain's greatest ever Olympian after winning his 6th gold. There was also success in the triathlon and dressage, bringing the gold tally to 22.
Robbie Grabarz has told Daybreak that he is over the moon with wining a bronze medal in the London 2012 men's high jump final.
Triathalon bronze medallist Jonathan Brownlee also told the show that it was 'strange' competing alongside his brother Alastair.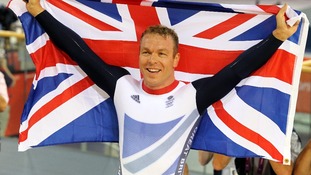 British cyclists have been in winning form this summer from the Tour de France to claiming eight gold medals at the Olympics.
Read the full story
Advertisement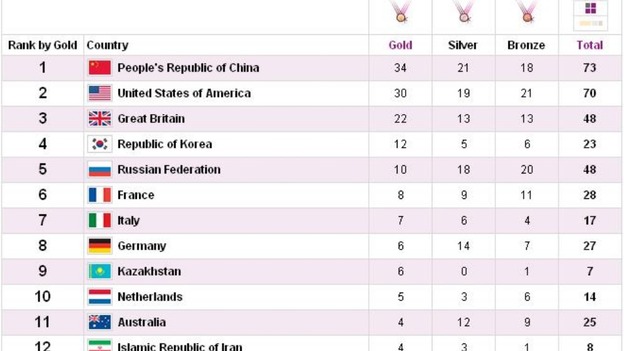 Four years after he finished fourth at the Olympics, Great Britain's Nick Dempsey claimed a silver medal in his home town of Weymouth in the RS:X windsurfing class.
He told ITV Meridian he was "very happy" to finally banish the blues from Beijing.
Team GB boxer Fred Evans has guaranteed himself at least a bronze medal in the Men's Welterweight division after beating Canada's Custio Clayton at the ExCel Arena.
Lord Coe denied that it was inappropriate to play music by Massive Attack during the 800m final at the Olympic Stadium, during an interview with the BBC.
Advertisement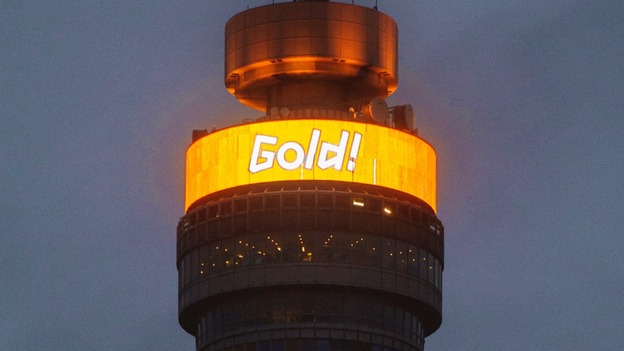 Team GB has now reached the aspiration of winning more medals (currently 48) across more sports (currently 12) than in over a century. There are still five days of competition remaining and several sports/disciplines still to begin – along with at least four medals already guaranteed in boxing that are not among the 48. The only Games in which Team GB has won more medals is 1908 (146 medals).
– TEAM GB
Australian golden girl Sally Pearson has set a new Olympic record of 12.35 secs on her way to victory in tonight's women's 100m hurdles.
Despite Pearson's gold, it has been a Games to forget for Australia so far, leaving the country's sports minister paying a high price.
Although several days of competition remain, Kate Lundy admitted she has lost a bet with UK counterpart Hugh Robertson over which nation would do better at London 2012.
She told Channel 4 news she now accepted her forfeit of rowing down the Olympic course on Eton Dorney wearing a Team GB shirt:
Australians would love to see more gold but it's not taking away for one second the efforts of our athletes and so many of our golds we've conceded to British athletes, just that last millimetre or last millisecond.

You guys are having a brilliant Games, your athletes have really responded to the challenge. I've already conceded I know I'm going to be rowing out of Eton.
Team GB will face the Netherlands in the men's hockey semi-final.
They booked their place after a 1-1 draw with Spain at the Riverbank Arena, which had the rest of Team GB nervously watching on.
OMG I have just hidden behind a pillow for the last two mins!!! Congrats @gbhockey2012 men for making the semis! Phewwww
Dramatic finish for the boys, but through to the semis, yes!!!!! Watching is stressful!
Jesus christ that was hard to watch so nervous but now so proud! The boys did it! #tearsagain!
Load more updates
Back to top