London Olympics day twelve
Team GB's Mo Farah is one step closer to achieving an Olympic gold double. He cruised through to the 5,000 metre final on Saturday. Elsewhere today despite plenty of promise Britain has not added to its medal total.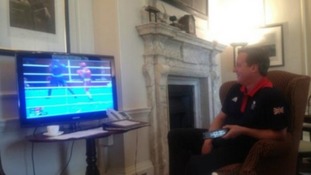 David Cameron's publicity machine released a picture on Twitter showing the PM engrossed in Olympic action, but has the PR backfired?
Read the full story
Huge crowds turn out for Olympic women's football final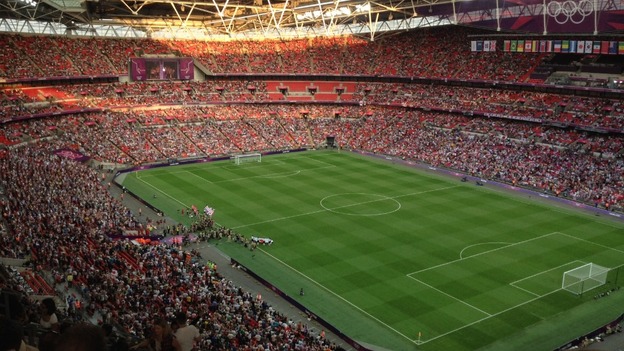 It's a full stadium tonight for the Olympic women's football final at Wembley.
The US is playing Japan.
Advertisement
Olympic golden pair Laura Trott and Jason Kenny share a kiss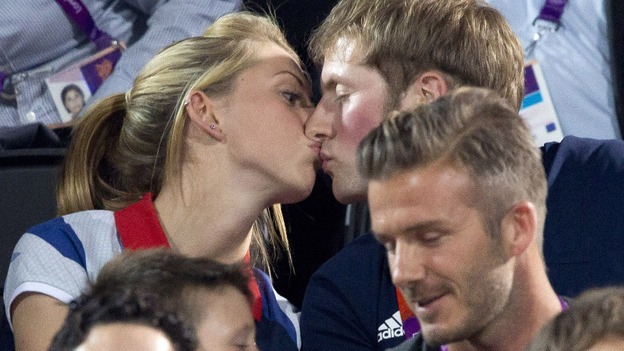 Gold medal-winning British cyclists Laura Trott and Jason Kenny were caught on camera kissing while they sat behind footballer David Beckham during the women's beach volleyball final on Wednesday.
Previously, the pair had kept their relationship out of the public eye while they were competing.
Hockey's Sally Walton reacts to missing out on gold
Everything has been about Gold.Again a massive thank u 4 all the support. Its going to have to be Bronze.Gutted but tomorrow we move forward
From
@sallywalton23
on Twitter:
Duchess of Cambridge applauds Team GB hockey stars despite defeat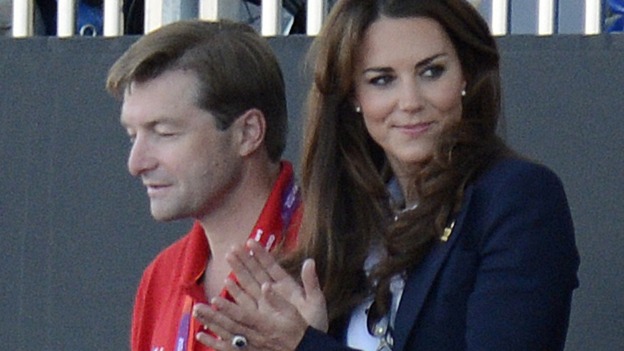 The Duchess of Cambridge applauded Team GB hockey stars as they lost in their Olympic semi-final.
Kate, herself a former hockey player, watched as the women's team lost 2-1 to Argentina at the Olympic Park.
Prince Harry watches beach volleyball with Team GB Olympic hero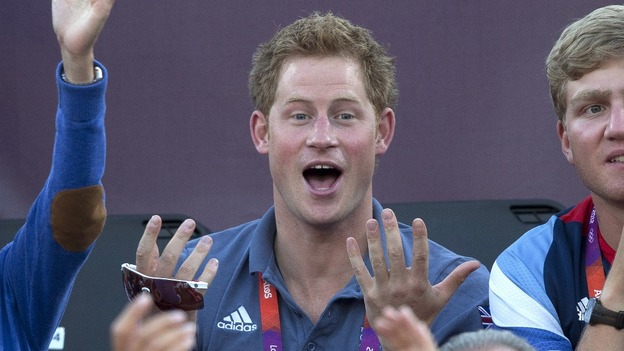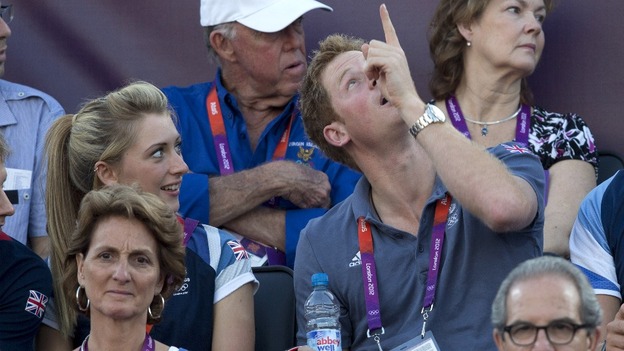 Advertisement
Team GB miss out on gold medal match
Team GB women's hockey team will play for Olympic bronze after losing 2-1 to Argentina at the Riverbank Arena.
The result means Great Britain miss out on the hockey gold medal match.
Clarke misses out on medal podium
Great Britain's Lawrence Clarke has finished fourth in the men's 110m hurdles event, after earlier setting a personal best in the semi-final.
Vaulter's pole snaps into three pieces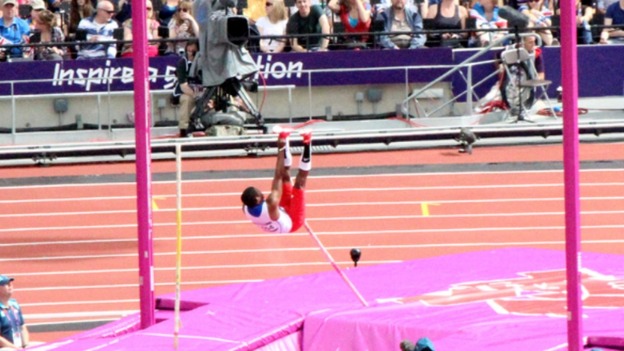 Cuban vaulter Lazaro Borges' pole snapped into three pieces as he attempted to leap over the bar during qualifying for Friday's Olympic final today.
2,500 stung by Olympic traffic lane fines
2,500 people have been fined for driving in the Olympic traffic lanes so far, according to figures from Transport for London.
The 30 miles of 'games lanes' came into force on July 25th and are used to transport athletes, officials and the media to and from the Olympic venues.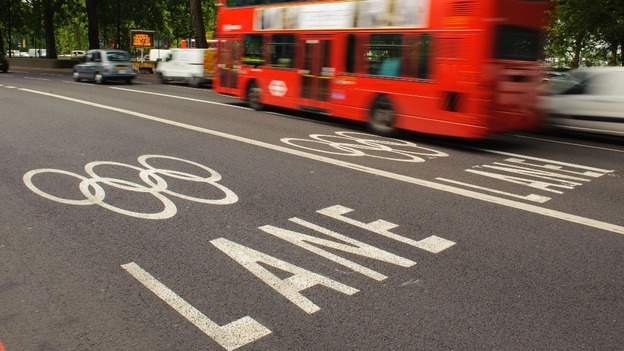 For the first week, only warnings were issued but now drivers face fines of £130 for driving in the lanes when they are in operation.
Transport for London, which has raised £312,000 in fines so far, said there has been a 98% compliance rate.
Load more updates
Back to top