Pussy Riot members flee Russia
Two women from the punk band Pussy Riot - who were being sought by Russian police - have fled the country, the band said.
After the sentence was read out in court, the three members of Pussy Riot looked relieved that the hearing was over.
They had repeatedly rolled their eyes during the lengthy hearing. The courtroom filled with the sound of chatter, but decorum was maintained.
Three members of Russian punk band Pussy Riot have each been sentenced to two years in prison after being found guilty of hooliganism.
The five months since their initial detention will be taken into account.
Advertisement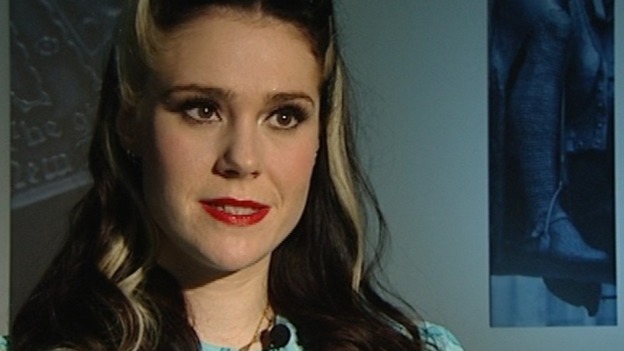 The British singer and songwriter Kate Nash has become the latest celebrity to declare her support for the Russian feminist punk band Pussy Riot.
She said she could "totally understand why people would be offended by what they did" but that this was not sufficient justification to "throw them in prison".
The three members of Pussy Riot are due to be sentenced later today.
Russian police have detained several protesters outside a Moscow court after punk group Pussy Riot were found guilty of 'hooliganism' driven by religious hatred.
A protester was frog-marched away by police following the verdict.
Police have detained the leader of Russia's opposition Left Front, Sergei Udaltsov, outside the Pussy Riot coutroom in Moscow, according to local reports.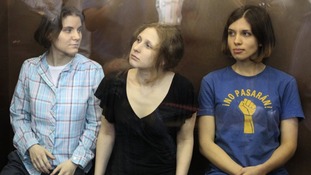 International community calls the jailing of the punk band Pussy Riot 'unfair' and 'excessively harsh' after they receive two year sentences
Read the full story
Advertisement
Russian police have detained a protester outside Moscow court where Pussy Riot were found guilty of hooliganism motivated by religious hatred.
The judge's guilty verdict came as no surprise to reporters.
The three Pussy Riot members are still waiting to hear their sentence.
Ilya Mouzykantskii and David Herszenhorn are New York Times contributors in Moscow:
A lull in activity near the courtroom. They're slowly but surely pushing protesters away. Everyone awaiting sentence
Guilty verdict no surprise. waiting for sentence.
Journalist Olaf Koens has a photograph of what appears to be former Russian chess grandmaster and opposition politician Gary Kasparov being man-handled inside a police van:
This is the police wrestling with Garry Kasparov inside the paddy van. Are they beating him? http://t.co/kfn5QdYk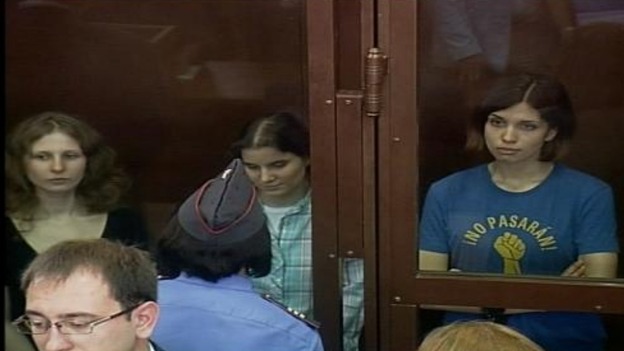 Load more updates
Back to top