Stuart Hazell arrested
Stuart Hazell has been arrested following the disappearance of 12-year-old Tia Sharp.
Police investigating the disappearance of schoolgirl Tia Sharp have apologised for the delay in finding a body in her grandmother's house, blaming human error. They have also apologised to Tia's mother.
Neighbours have expressed anger after spending days searching for Tia Sharp. Dale Robertson, 44, said thorough searches of the house should have been done sooner. Mr Robertson said there were now concerns for safety in the area.
There's a mixture of anger and heartbreak. People feel aggrieved. Even people who couldn't get out on the searches have posted up on Facebook that they are angry and they were duped. After 24 hours they (the police) should have been ripping that house apart.
Neighbour Anthony Bramwell, 63, criticised police after a manhunt had to be launched to find Hazell shortly after the body was discovered on Friday.
The police had him and let him go. You don't let a person go.
– Anthony Bramwell
Advertisement
Leader of Croydon Council Mike Fisher thanked everyone who had helped in the week long search for Tia.
Our thoughts and sympathy are with Tia's family and friends at this incredibly difficult time.

The last week has been extremely traumatic for everyone involved and the outcome of events is a deep tragedy for all of us.

I do however want to say a personal thank you to everyone from the community who rallied round to help in the search.

Their efforts and compassion are to be commended and I would now urge people to remain calm as the priority has to be for the police to be allowed to continue their investigations.
– Leader of Croydon Council Mike Fisher
Shortly before he was arrested in south London, murder suspect Stuart Hazell was spotted on CCTV after he walked into a shop in Merton.
The 39-year-old arrested by Tia Sharp police for assisting an offender is neighbour Paul Meehan. He claimed he saw Tia walking down the street.
The grandmother of missing Tia Sharp has been arrested on suspicion of murder. Christine Sharp is being questioned at south London police station.
Advertisement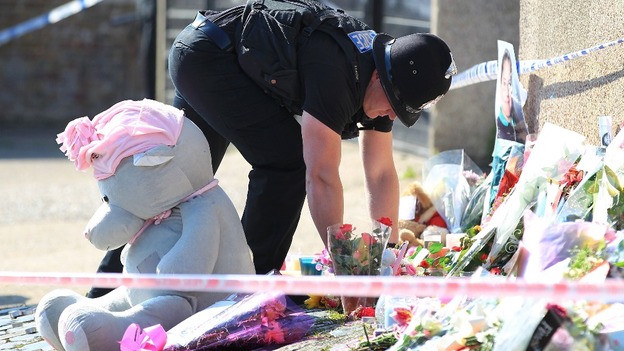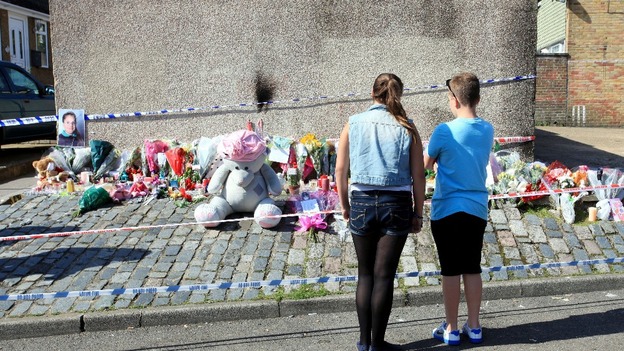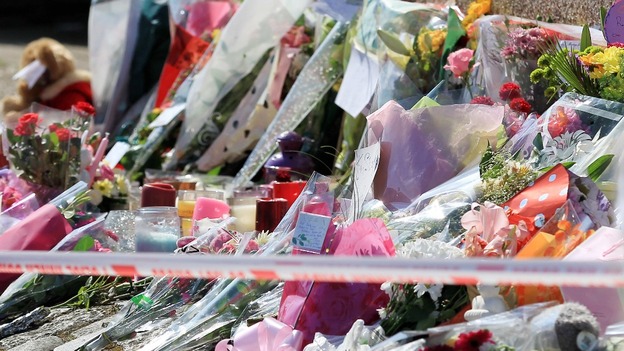 Detectives investigating the disappearance of schoolgirl Tia Sharp have arrested two more people - a 46-year-old woman on suspicion of murder and a 39-year-old man on suspicion of assisting an offender.
Neighbours continued paying their respects this morning, with one woman breaking down in tears after leaving flowers. Nicky Taylor and Shara Kinsley lit two candles for Tia. Ms Taylor said: "She's only a child, it's so sad."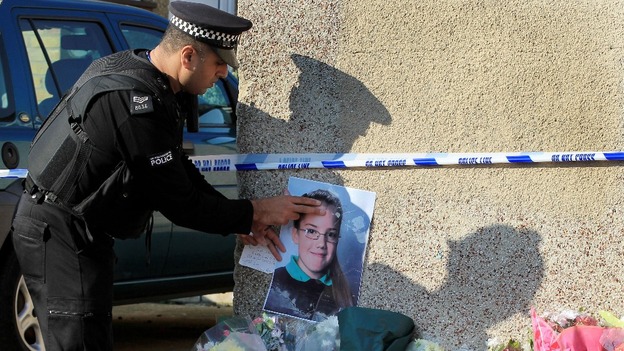 A poem was left with a photo of Tia which described her as "heaven's little angel".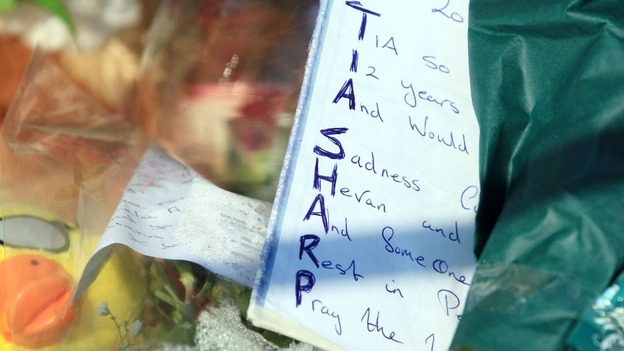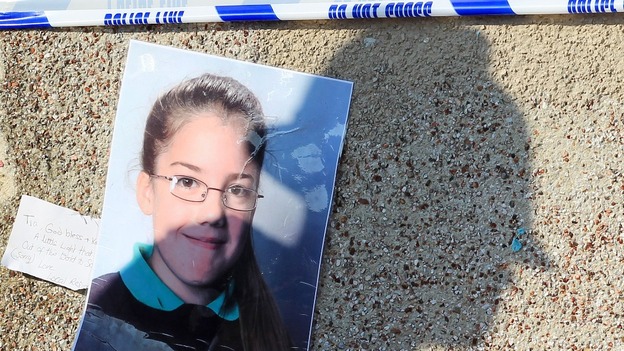 Load more updates
Back to top