Boris hails Olympic Games
Boris Johnson suggested that the London Olympic Games may have been the greatest ever staged when he spoke to ITV News.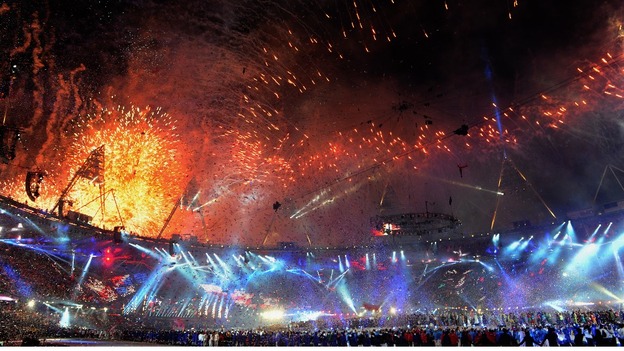 The BBC has claimed that the Olympics has become the biggest national TV event since the current measurement system began in 2002, with 51.9 million watching for least 15 minutes.
That amounts to 90% of the UK population, according to the BBC.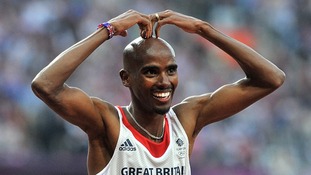 The British runner Mo Farah's victory dance has become a hit of the Olympics Games. But how did it all start?
Read the full story
Advertisement
It was all quite spectacular and Team GB really made a wonderful effort. It is something to be remembered.
– janet shaw, london
[The athletes are] positive role models for my children and I seriously hope [there is a] shift towards enjoyment of a variety of sports in schools and not the standard 'football or don't bother' situation we have had. Excellent sports to watch and get into. [I was] laughing and crying with the athletes.
– alicia wright
Brilliant to see that in 16 days we've transformed our flag from a symbol of racial hatred to the coolest logo in history! Inspiring.
– Wayne Baker, Doncaster

Tell us your thoughts about the London 2012 Olympic Games on the ITV News Facebook page.
Jeremy Hunt said today that he wanted to use sport to "transform the lives of ordinary children in schools."
"The sight of people like Mo Farah and Jess Ennis is so inspiring" he said.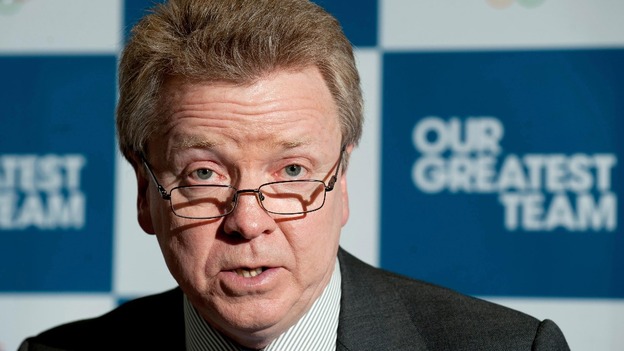 Lord Moynihan is stepping down as chairman of the British Olympic Association (BOA).
He has written to the the BOA executive board, the National Olympic Committee and the BOA advisory board to confirm his decision.
Lord Moynihan intends to stay on as chairman until an election is held in November to find a successor.
Paul Kelso, the Daily Telegraph's chief sports reporter, says that Colin Moynihan is to stand down as chairman of the British Olympic Association.
Breaking: Colin Moynihan is to stand down as chairman of the British Olympic Association.
Advertisement
Boris Johnson and Seb Coe denied that they could be the future Prime Minister and Mayor of London respectively.
Mr Johnson did, however, indulge my request to do a 'Mobot' though Lord Coe and Jeremy Hunt politely declined.
Seb Coe, the chairman of LOCOG, responded to a question from a Chinese journalist about whether the UK spent the right amount on the Olympic Games by saying:
You can never spend too much on elite sport. It will always be the greatest driver of sporting participation and we should always be unashamed about that ... [The Games] will do more than anything else to inspire young people to take up sport.
– Seb Coe, Chair of LOCOG
The London mayor Boris Johnson admitted today that he had a momentary desire not to hand the Olympic flag back to the International Olympic Committee president Jacques Rogge during last night's closing ceremony. "I'm really pleased you did," Seb Coe quipped back.
Boris Johnson and Seb Coe both denied my suggestion that they were the next Prime Minister and Mayor of London respectively.
Lord Coe later joked that politics "left him in a very big way in 1997," referring to that year's general election in which he lost his seat for Falmouth and Camborne. Perhaps the voters would feel a bit warmer towards him now.
Load more updates
Back to top