GB athletes welcomed home
Thousands of athletes are leaving London to return home after the end of the Games. A special park-themed terminal has been set up at Heathrow.
Olympic gold medal hero Luke Campbell said he was overwhelmed when he was welcomed back to his home city of Hull by cheering fans.
Queen Victoria Square was packed tonight with people who had come to see the boxer - the city's only medalist at London 2012.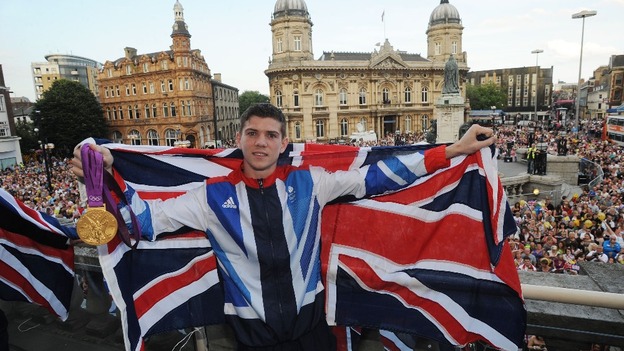 When he stepped out on to the balcony of the City Hall draped in a Union Flag there was a deafening scream from below.
Campbell thanked the crowd and told them how proud he was to come from Hull.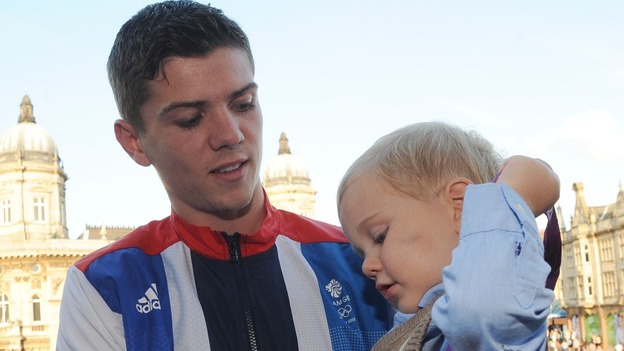 He was joined by hammer finalist Alex Smith, who is also from the city.
And there were even more cheers when Campbell was joined by his partner Lynsey and two-year-old son Leo.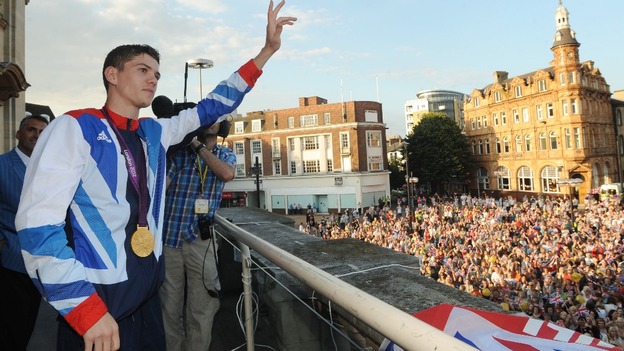 Bantamweight Campbell, 24, made his mark on Olympic history when he beat Ireland's John Joe Nevin in the final on Saturday night to clinch gold.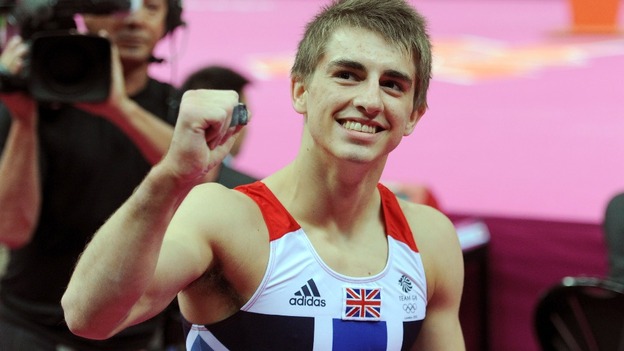 Team GB Olympic medallist Max Whitlock is to be given a reception by the mayor of his home town in honour of his London 2012 success.
A party will be held at his local Civic Centre this Saturday for Max's return home and to celebrate his bronze medals in gymnastics.
Max,19, from Hemel Hempstead in Hertfordshire got Great Britain's first medal in men's gymnastics since 1912 with teammates Louis Smith, 23, Sam Oldham, 19, Daniel Purvis, 21, and Kristian Thomas, 23. They won the bronze medal on July 30th.
On July 5th Max won an Olympic bronze medal in the men's pommel horse, which was watched by the Duchess of Cambridge.
Advertisement
Olympic rowing medallist Pete Reed will be given a civic reception and open-top bus tour in his home town.
Civic leaders in Nailsworth, near Stroud, Gloucestershire, will put on an event in honour of the double Olympian.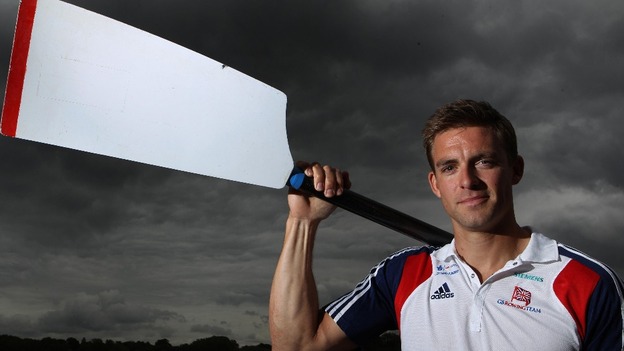 Reed, who is in the Royal Navy, won his gold medal at the London 2012 Olympic Games in the men's coxless four. This means he retained the title he first won at Beijing four years ago.
The 31-year-old's private life has also been hectic. He proposed in front of his team mates to his girlfriend Frauke Oltmanns at the Olympic closing ceremony.
Leo Reed, the rower's father, said he was "delighted" that Pete has confirmed he will race in the next Olympics.
While we congratulate all our Olympic winners, this research shows that independent school students are more than five times over-represented amongst our medal winners relative to their proportion in the population - which is also the case at leading universities and in the professions more generally.

This comes as no surprise as children in independent schools benefit from ample time set aside for sport, excellent sporting facilities and highly qualified coaches, while in many state schools sport is not a priority, and sadly playing fields have been sold off.
– Sutton Trust chairman Sir Peter Lampl
More than a third of Team GB's medallists were educated at private school, new figures show.
The Sutton Trust's figures show that 37% of Team GB medallists went to private school in Britain, while around 27.5% of gold medal winners were privately educated.
The figures come in the wake of concerns about sport in state schools, and calls for an overhaul of school sports policy.
Liz Nicholl, Chief Executive of UK Sport, told ITV News Sports Editor Steve Scott that it is only possible to invest in those athletes who have the potential to win a medal at Rio 2016.
If you've got the potential to medal in Rio and beyond we will invest in you and your athletes, if you haven't then actually we can't invest. We are unapologetically about investing in performance, investing in those memorable moments that we've actually witnessed here at the Games.
Advertisement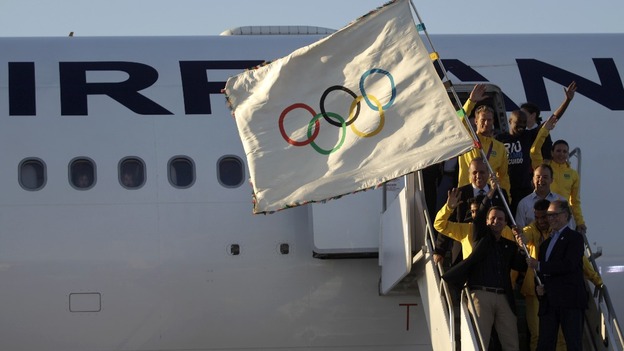 The Olympic flag has arrived in Brazil ahead of the Rio 2016 Games.
The United States have received a warm welcome home after the team beat China at the London 2012 Games.
After finishing second at the Beijing Olympics, the Americans made a comeback this year, reigning supreme on the athletics track and in the swimming heats.
Any native of Yorkshire won't be shy in saying that athletes from the County played a big part in the success of Team GB.
And some of their seven gold medal winners were cheered on their return home today.
Similar scenes were seen across Britain for our other medal winners.
ITV News Correspondent Martin Geissler watched the welcoming parties.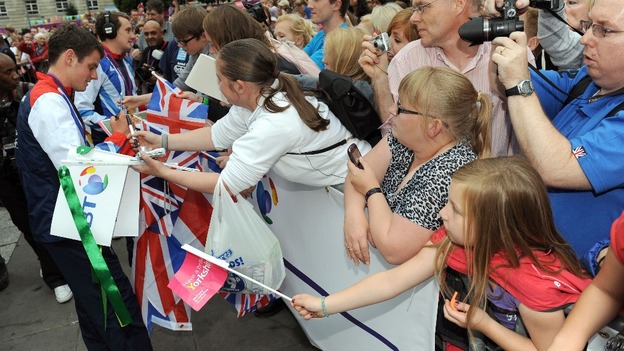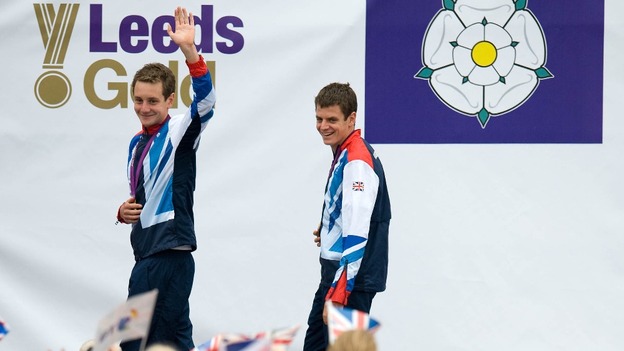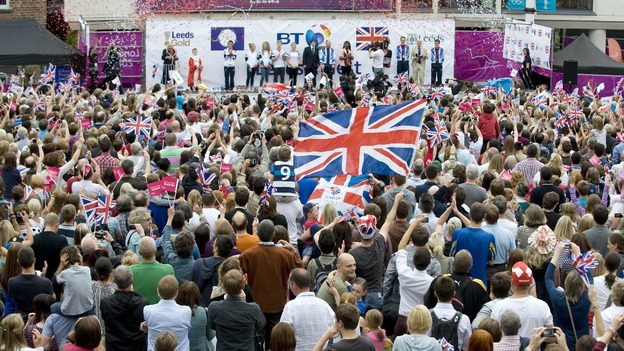 Load more updates
Back to top