Rail fares set to rise by 6.2%
Commuters in England face 6.2% rise in average train fares after a shock increase in the Retail Prices Index measure of inflation. Cars, air fares, clothing and housing are being blamed for the surprise rise in the Consumer Prices Index of inflation.
Union members and transport campaigners gathered outside Waterloo Station in London today to protest against likely rises to rail fares in the new year.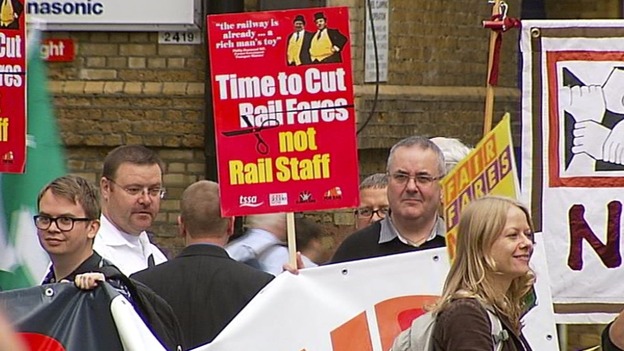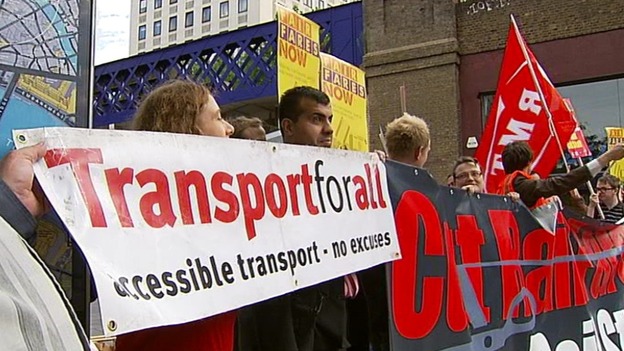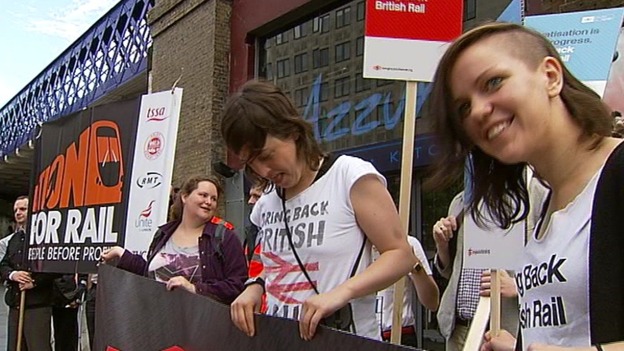 Just last week the Bank of England sounded extremely confident that inflation would continue its gentle downward trend.
That theory has been contradicted by today's figures for July which show that both CPI and RPI inflation rose.
The increases have been driven by the costs of transport and clothing and are just another reminder of how unpredictable the economy is.
Advertisement
Stephen Joseph of the Campaign for Better Transport said that today's inflation rises will put the Government under more pressure to lower the rate at which it allows train companies to increase their average prices.
This higher-than-expected inflation figure means that rail fares will rise by more than 6% if the Government proceeds with its policy. There will be even more pressure on the Government to reverse its policy, and bring fares down.
– Stephen Joseph, Campaign for Better Transport
Inflation has halved since its peak in September but any increase is disappointing. The Government knows how tough things are for families at the moment and that is why we have reduced income tax, and frozen both council tax and fuel duty.
– Treasury spokesman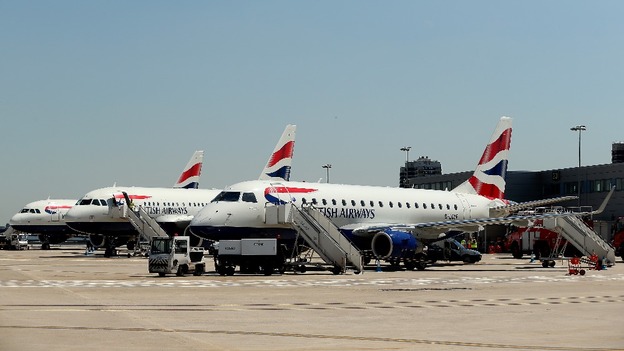 The Office for National Statistics (ONS) said that rising air fares are responsible for the rise in inflation rates announced today.
Air fares, which are highly seasonal, rose 21.7% between June and July - the largest increase since 2004. Travel companies have reported an increase in demand for foreign holidays as people look to escape the wet start to the British summer.
July also saw the record smallest monthly fall in prices in footwear and clothing prices after retailers brought forward their summer sales to June.
Protests and leafleting against a planning increase in rail fares will be taking place across the country this morning. The unions as well as a number of campaign groups are organising demonstrations. See at which stations the protests are taking place here.
Advertisement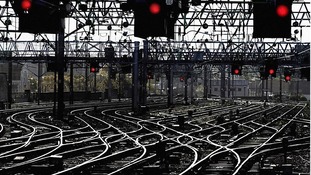 The rise in inflation means more misery for commuters as train companies can increase fares up by 6.2%. Will the Chancellor step in?
Read the full story
The retail price index (RPI) rose to 3.25 in July - more than was expected.
The largest upward pressures on the change in the RPI rate came from the purchase of cars, air fares, clothing, footwear and housing.
There are more details on the Office for National Statistics website.
The headline rate of retail price index (RPI) inflation rose to 3.2% from 2.8% in June, the Office for National Statistics said. The underlying rate of RPI inflation rose to 3.2% in July from 2.8% in June.
The rate of consumer price index (CPI) inflation rose to 2.6% in July, from 2.4% in June, the Office for National Statistics announced today.
Load more updates
Back to top