Leader: Galloway views 'wrong'
The leader of the Respect party has called the controversial comments by its MP George Galloway on rape as "disappointing and wrong." He has defended his claim that a rape allegation against Julian Assange amounted to "bad sexual etiquette".
The Respect candidate in the upcoming Manchester Central by-election, Kate Hudson has echoed the criticism from her leader about George Galloway's controversial comments on rape:
Our Respect Party leader Salma Yaqoob says Galloway's comments "deeply disappointing and wrong". I am with you Salma http://t.co/uCPZdeaM
The Respect party leader, Salma Yaqoob, has condemned the comments by its MP George Galloway over rape as "disappointing and wrong."
In a statement on her website she has said:
Let me be clear, as a politician and as a woman. Rape occurs when a woman has not consented to sex.

George Galloway's comments on what constitutes rape are deeply disappointing and wrong.

There are many political issues entwined in the case of Julian Assange.

These issues cannot be used to diminish in any way the seriousness of any allegations against him.

Any individual accused of a crime, sexual or otherwise, is innocent until proven guilty.
By the same token, any individual who believes themselves to be a victim has a right to have their grievances heard in a fair manner and not have their allegations belittled or dismissed.

This is the cornerstone of justice.

This turn of events may well act to undermine Assange's defence against those powerful forces keen to make an example of him for exposing the crimes of Empire.

It has certainly taken the debate around violence against women a step backwards.
– Salma Yaqoob, Respect Party leader
Advertisement
Respect MP George Galloway has defended his controversial claim that a rape allegation against WikiLeaks campaigner Julian Assange amounted to no more than bad "sexual etiquette".
Mr Galloway provoked a furious response from women's groups after he said in a video podcast that even if the complaints made against Mr Assange by two women in Sweden were true, they did not constitute rape.
In a statement the MP said:
No never means yes and non-consensual sex is rape. There's no doubt about it and that has always been my position. But if my remarks on the podcast need clarification I am happy to do that.

Julian Assange, let's be clear, has always denied the allegations. And this has all the hallmarks of a set-up.

I don't believe, from what we know, that the Director of Public Prosecutions would sanction a prosecution in Britain. What occurred is not rape as most people understand it. And it's important to note that the two women involved did not initially claim it.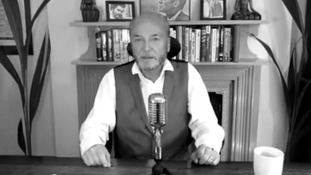 George Galloway has suggesting in an online video that the rape allegations made against Julian Assange amount to "bad sexual etiquette".
Read the full story
Back to top