Plan for NHS hospitals abroad
NHS hospitals in England will be invited by the government to set up profit-making branches abroad to raise funds for patients at home. Officials from the Department of Health and UK Trade and Industry will launch the joint scheme this autumn.
The Welsh Government is focused on providing a safe, sustainable and high quality health service for the people of Wales.

NHS Wales is beginning an ambitious programme of change to meet this aim, and all efforts here are on delivering this transformation, rather than looking for profit from overseas business.
– Welsh Government spokesman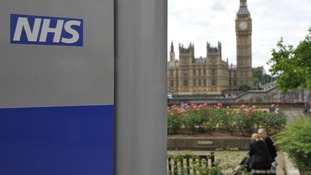 A leading doctor in China warns NHS hospitals will have to offer a level of quality and comfort way above the standards patients are used to
Read the full story
Advertisement
The reputation of Moorfields Eye Hospital has been elevated since the eye care provider opened a unit in the same name in Dubai, according to a hospital spokeswoman.
The Middle East branch of the hospital opened in July 2007 to treat patients, many of whom would previously have had to travel further afield for treatment.
Having an international presence such as this has several advantages, beyond the obvious benefit to patients in the Middle East.

It enhances Moorfields' strong reputation abroad, generates income that can be reinvested in NHS services, and expands our capacity for good quality research by giving us access to larger numbers of patients with rare eye conditions or genotypes.
– Hospital spokeswoman
The shadow health secretary Andy Burnham has said that plansto set up NHS hospitals abroad "are a good idea in principle but its allabout how it's done".
He added: "I worry this will mean hospitals chasing profits overseas to the detriment of NHS patients here."
Deputy chief executive of the NHS Confederation, David Stout, has spoken to ITV News about the rationale behind plans for hospitals in England to set up profit-making branches abroad.
Our top priority must always be the NHS and our NHS patients. But in these harsh economic times, hospitals have to look for other sources of income beyond the NHS to make their services viable and sustainable.

That income from beyond the NHS will flow back into NHS care.

The expertise in the NHS is of great value to healthcare in emerging countries, and provided all the safeguards for the NHS are secure, we can bring benefits to patients here and abroad.
– Chief executive of King's College Hospital, London, Tim Smart
Advertisement
NHS hospitals in England are to be invited by the Government to set up profit-making branches abroad to raise funds for patients at home.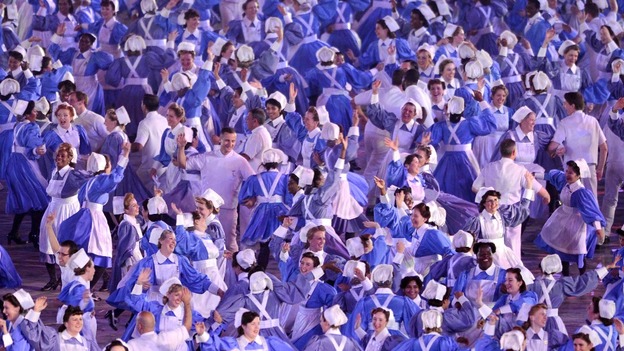 The scheme comes after the National Health Service was showcased to the world in Danny Boyle's Olympic opening ceremony.
David Stout, deputy chief executive of the NHS Confederation, has said he does not share the concerns expressed by critics about a shift in focus away from local services and it was "absolutely right" for the health service to generate income by creating branches abroad.
This is a real opportunity - the NHS has always been very well regarded internationally. We've often had international companies, organisations and countries come in to talk about the NHS, about how could we help, but we have never been very systematic about how we respond to those opportunities.
The healthcare industry internationally is estimated at four trillion US dollars (£2.54 trillion). If the NHS can help bring in some of that income to both support the NHS locally and UK PLC, if we can see the health service as something that generates income as well as generates spend, I think that's absolutely right and we should do that.
– David Stout, of the NHS Confederation, talking on BBC Radio 4
At a time when staff are losing their jobs and waiting times are rising, the Government's priority should be sorting out the mess it has created in our NHS.

Under David Cameron we're seeing a rampant commercialisation of the NHS. He needs to get a grip and start focusing on patients, not profits
– Shadow health minister Jamie Reed
The guiding principle of the NHS must be to ensure that outcomes and care for patients comes before profits. At a time of huge upheaval in the health service, when waiting times are rising and trusts are being asked to make £20 billion of efficiency savings, this is another concerning distraction. The priority of the Government, hospital trusts and clinicians should be NHS patients.
– Katherine Murphy, chief executive of the Patients Association, SPEAKING TO THE INDEPENDENT
Load more updates
Back to top