Trust in Osborne at record low
Public trust in the Chancellor is at its lowest since polling on the issue for the ITV News Index by ComRes began in October 2010. Only 16% of voters questioned had faith in him. It comes as public sector net borrowing increased by £600m in July
Vicky Redwood, UK economist at Capital Economics, said:
July's UK public finances figures continue the deterioration seen over the past few months.

At this rate, borrowing for 2012/13 overall will massively overshoot the Office for Budget Responsibility's forecast of £120 billion excluding Royal Mail effects by over £35 billion.

And with the recovery falling well short of the OBR's expectations, we think that the Government will struggle to cut borrowing at all next year either.
Commenting on the public sector finance figures, David Kern, Chief Economist at the British Chambers of Commerce, said:
The small deficit in July was disappointing and larger than the market expected.

The figure highlights the huge challenges facing the UK in restoring stability to its public finances.
While there are many calls for the government to abandon its austerity plan, this is not the answer.

To maintain credibility, we need to persevere with spending cuts, but supplement them with forceful policies to boost growth.
Advertisement
More spending and more borrowing are the opposite of what the government hopes to achieve.
Read the full story
July is normally a strong month for tax income for the Treasury, but total receipts fell 0.8%, driven by a drop in corporation tax, while Government spending increased 5.1%.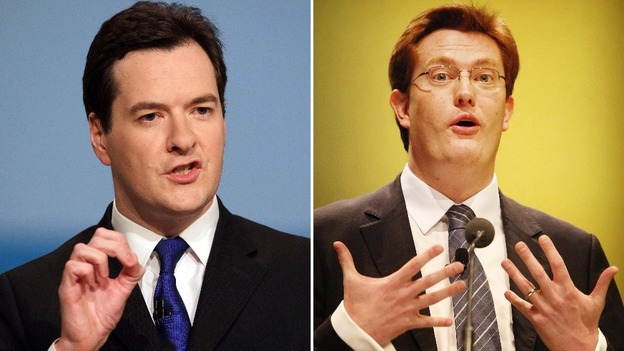 In a further blow to the Chancellor, net borrowing for April to June was revised up by £1.4 billion.
That means borrowing so far this year, excluding a one-off boost after assets from the Royal Mail's pension fund was transferred to the Treasury, is £44.9 billion, £9.3 billion higher than a year ago.
Chancellor George Osborne's deficit reduction plans were dealt a blow today when official figures revealed a shock rise in borrowing in July.
Public sector net borrowing, excluding financial interventions such as bank bailouts, came in at £600 million in July, compared with a surplus of £2.8 billion in the same month last year, dashing the City's expectations of a surplus of £2.5 billion.
Load more updates
Back to top