Energy bills to go up by 9%
Britain's second largest energy firm SSE has said it will increase gas and elecricity tariffs by an average of 9% in October. It is blaming price increases in wholesale markets, as well as rising costs of using the National Grid network.
The Government is clearly irritated that SSE is blaming energy efficiency measures for part of the rise in their tarfis. One source tells me it is "misleading".
A source at the Department of Energy and Climate Change says part of the problem is that SSE has been slow in fulfilling its obligations, for example to cut carbon emissions, so it is paying the price now.
And the Government is very keen to stress it is the cost of wholesale energy that has really has pushed up the price - something over which they have no control.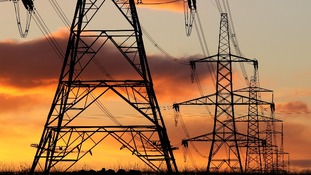 More than 8 million customers of SSE face a price hike typically over £100 a year - now all eyes are on the other big energy firms.
Read the full story
Advertisement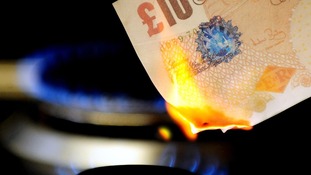 Energy bill increases are not just a problem for the millions of consumers who'll have bigger bills landing on the doormat.
Read the full story
Energy bills were the biggest single contributor to big inflation increases in autumn last year.
SSE customers have told ITV News on our Facebook page that they are "disgusted" by the energy company's plans to increase tariffs by an average of 9%.
Robert Nicholas: "Totally disgusting to be honest. I am supposed to be on a fixed price till 2014 hope they do not up my bills!!!"
Mark O'Neill: "Extortionate at a time when people are already struggling. Should be CUTTING their rates by 9%."
Linda Keeler: "Oh great. Less money for food again. They only just held/cut tarriffs too. How can they justify 9% that's 3 times higher than inflation (4 times higher than my Benefits Increase each year).
Industry sources tell me that other firms are likely to put up energy bills over the next few weeks following SSE's decision.
Advertisement
Richard Lloyd, executive director of Which?, called on the Government to reform the energy market ahead of the expected raft of price rises.
We can't go through another winter with people worrying about their energy bills. The Government and the regulator must reform our broken energy market.

It's time for energy prices to be properly transparent and tariffs to be made simpler, so that consumers get a fair deal.
SSE is the first of the "big six" to raise prices this year, but it is thought others might follow suit soon, with British Gas parent Centrica recently warning wholesale price rises may lead to higher bills this autumn.
When one moves others follow, and over the next three months I'd expect to see similar announcements.
– Martin Lewis of MoneySavingExpert.com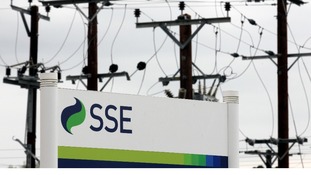 Energy firm SSE has announced that electricity and gas prices will rise by an average of 9% from October 15.
Read the full story
Hard-pressed families and pensioners struggling to make ends meet thanks to the double-dip recession made in Downing Street, will be astonished that SSE, who have seen their profits increase, are now imposing another round of price hikes.

At a time when we need huge investment in our clean energy infrastructure, it's more important than ever that we have a competitive energy market that delivers fair prices.
But the Government's Energy Bill doesnothing to reform the energy market. There is nothing to break the dominance ofthe energy giants, nothing to simplify tariffs, and nothing to protectvulnerable customers from being ripped off.

Unless ministers get to grips with spiralling energy bills, people will rightly think that this Government is completely out of touch with families and pensioners struggling to make ends meet.
– Tom Greatrex, shadow energy minister
Load more updates
Back to top