Breivik sorry for not killing more
A Norwegian court has ruled that mass murderer Anders Breivik is sane and sentenced him to a maximum of 21 years in jail. He killed 77 people, mostly teenagers, in a mass shooting attack last year.
The prosecution in the Anders Breivik case has decided not to appeal the ruling handed down today.
A press conference is being held following the ruling by a court in Oslo, Norway on Breivik's sanity.
Anders Breivik also apologised to "militant nationalists" for not killing more people during his Norway attacks.
Advertisement
The Norwegian far-right nationalist Anders Breivik is speaking in court near the end of his trial.
Mr Breivik said that in his view the judgement is "illegitimate" but he said he would not appeal because to do so would "legitimise this court".
The judge cut him off mid-sentence as he appealed "to all militant nationalists in Norway and Europe". He gave the nationalist salute, as he has on many previous occasions, before speaking.
Per Anders Langerod, a survivor of the Utoya massacre, says what could be better for Norway than having "more immigrants, more tolerance and more democracy" in response to Anders Breivik's extremist views, which were presented at his trial.
Sofie Toemmeraas Lyshagen survived Anders Breivik's mass killing spree on the island of Utoya.
She says she is looking forward to picking up a Norwegian newspaper without Breivik's photograph in it.
Tore Sinding Beddekal was one of the survivors of the mass killings carried out by Anders Breivik on Utoya island.
He says he is "happy and relieved" following the court's decision to declare Breivik sane and jail him for his crimes.
Advertisement
A lawyer for some of Anders Breivik's victims and their families said their clients were satisfied with the court's decision.
Mette Yvonne Larsen said: "I am pleased, although that's not really the right word, and relieved. This is what we hoped for.
"I have already received many messages from clients telling me this is justice served and they are happy it's over and will never have to see him again."
The lawyer for Anders Breivik has confirmed his client will not be appealing the decisions taken by five judges, who declared him sane and jailed him for his crimes.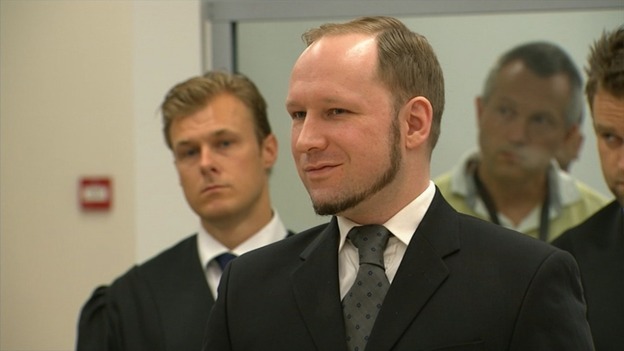 "He told me he will accept this verdict," Geir Lippestad told the news agency Reuters.
Survivors from the mass shootings on the island of Utoeya in Norway have been reacting to the conclusion of five judges that Anders Breivik is sane and will be jailed for his crimes.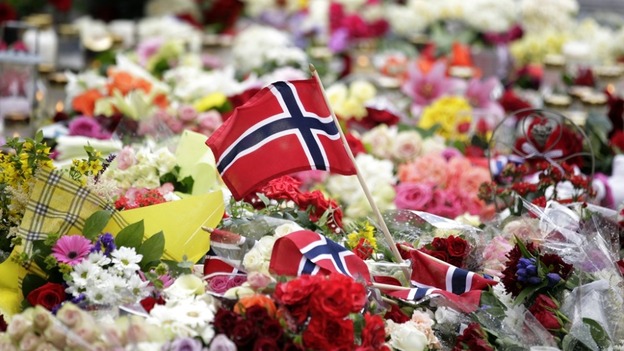 "He is getting what he deserves," said Alexandra Peltre, 18, whom Breivik shot in the thigh on Utoeya.
"This is karma striking back at him. I do not care if he is insane or not, as long as he gets the punishment that he deserves."
As part of the judges' explanation as to how they reached their decision that Anders Breivik was sane when he carried out the mass killings in Norway, they will read detail to the court of how each one of the 77 victims were killed.
Load more updates
Back to top