Cyclist Lance: Don't cry for me
Lance Armstrong said "nobody needs to cry for me" after the US Anti-Doping Agency wiped his seven Tour de France titles from the record books and imposed a lifetime ban from professional cycling.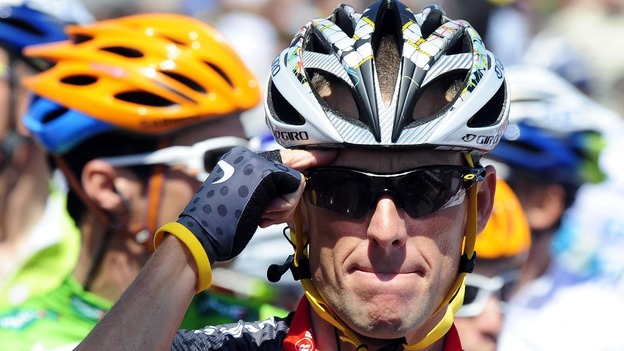 The American cyclist Lance Armstrong has said he decided not to contest USADA's decision to strip him of his Tour De France titles and impose a lifetime ban for his own "mental health" and for his family.
In an interview with Newsweek, to be published next week, he said: "I am more at ease and at peace than I have been in 10 years".
Lance Armstrong said "nobody needs to cry for me" after the US Anti-Doping Agency (USADA) wiped his seven Tour de France titles from the record books and imposed a lifetime ban from professional cycling.
Speaking after finishing a 36 mile mountain bike race, Armstrong said: "I'm more at ease now than I have been in 10 years".
Armstrong recently announced he would no longer challenge the USADA's allegations against him but the cyclist again denied that he took banned substances in his career.
Advertisement
Former British triple jumper Jonathan Edwards has tweeted:
I sincerely hope Lance Armstrong is innocent of alleged doping charges but whatever the truth, the handling of situation borders on farce
The Lance Armstrong Foundation says that donations have risen sharply, but the organization faces longterm questions about its future now that its founder has been stripped of a record seven Tour de France titles.
Chief Executive Doug Ulman said: "It's people offering to help in any way they can, people committing to additional donations, people saying, 'I'm going to go buy a Livestrong shirt to show my support,'"
"So the mood is actually pretty positive."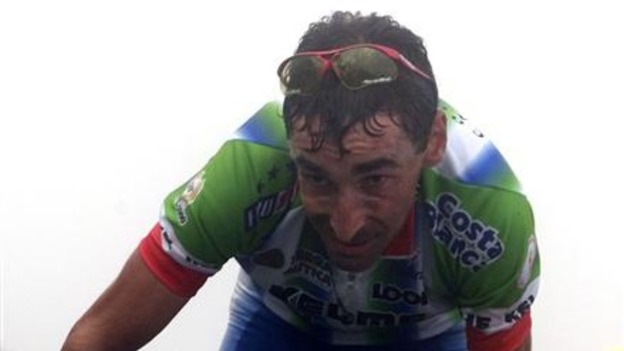 Retired Spanish cyclist Fernando Escartin expressed shock at Lance Armstrong being stripped of his seven Tour de France wins.
The cyclist, who came third in the 1999 Tour de France race, told Reuters: "For me, Lance Armstrong remains the 1999 Tour winner, second Zulle and third, me.
"It's 13 years now since this all happened. It seems completely illogical and unreal. I don't want to even think about it."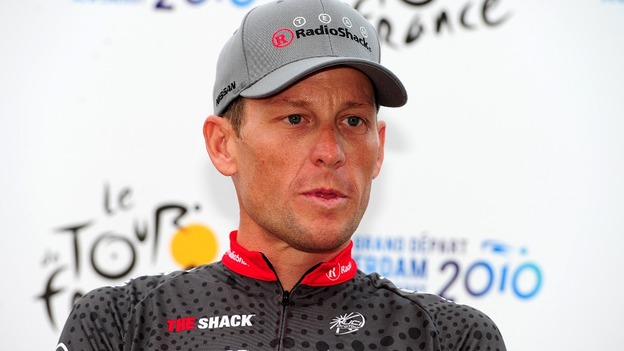 The Lance Armstrong Foundation said that donations were up 30 per cent over Thursday as fans of the cancer-fighting nonprofit pledged support for its founder after the cycling champion was stripped of his seven Tour de France titles.
Chief executive Doug Ulman said that the foundation, Livestrong, has received an outpouring of support, including from cancer survivors who recalled the help it gave them when they were diagnosed.
"It's been overwhelming," Ulman said in an interview at the foundation's Austin, Texas, headquarters. "The number of emails, the number of calls, the number of messages have been just really humbling."
Advertisement
Alberto Contador, who edged Lance Armstrong for his second Tour de France title in the first year of his comeback in 2009 and has battled his own doping charges, joined former Armstrong coach Johan Bruyneel in offering support after the American was stripped of his seven Tour titles.
I think he was a cyclist who always showed such strength, great intelligence and spectacular physical conditioning. We should wait and see what happens at the close before passing judgment.
– Alberto Contador
I'm disappointed for Lance and for cycling in general that things have reached a stage where Lance feels that he has had enough and is no longer willing to participate in USADA's campaign against him.

Lance has never withdrawn from a fair fight in his life, so his decision today underlines what an unjust process this has been.
– Johan Bruyneel

Former rival Filippo Simeoni said he was surprised Armstrong had thrown in the towel.
It leaves me a bit perplexed, because someone like him, with all the fame and popularity and millions of dollars he has should fight to the end if he's innocent.

But I guess he realized it was a useless fight and the evidence [the US Anti-Doping Agency] had was too great.
– Filippo Simeoni
In a statement, USADA said:
USADA announced today that Lance Armstrong has chosen not to move forward with the independent arbitration process and as a result has received a lifetime period of ineligibility and disqualification of all competitive results from August 1, 1998 through the present, as the result of his anti-doping rule violations stemming from his involvement in the United States Postal Service (USPS) Cycling Team Doping Conspiracy (USPS Conspiracy).
Following the dismissal of Mr Armstrong's lawsuit on Monday, August 20, 2012, by the federal court in Austin, Texas, Mr. Armstrong had until midnight on Thursday, August 23, to contest the evidence against him in a full evidentiary hearing with neutral arbitrators as provided by US law. However, when given the opportunity to challenge the evidence against him, and with full knowledge of the consequences, Mr Armstrong chose not to contest the fact that he engaged in doping violations from at least August 1, 1998 and participated in a conspiracy to cover up his actions.
As a result of Mr Armstrong's decision, USADA is required under the applicable rules, including the World Anti-Doping Code under which he is accountable, to disqualify his competitive results and suspend him from all future competition.

As is every athlete's right, if Mr. Armstrong would have contested the USADA charges, all of the evidence would have been presented in an open legal proceeding for him to challenge. He chose not to do this knowing these sanctions would immediately be put into place.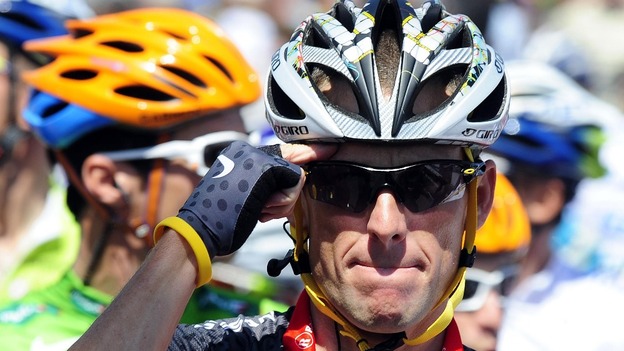 The US Anti-Doping Agency has stripped Lance Armstrong's seven Tour de France titles, erasing one of the most incredible achievements in sports after deciding he had used performance-enhancing drugs to do it.
Armstrong, who retired a year ago, was also hit with a lifetime ban from cycling.
One of Lance Armstrong's sponsors, Nike, has said it would stand by the seven-time Tour de France winner after his decision to stop fighting doping allegations today. A Nike spokesman said:
Lance has stated his innocence and has been unwavering on this position. Nike plans to continue to support Lance and the Lance Armstrong Foundation, a foundation that Lance created to serve cancer survivors.
Load more updates
Back to top