Property ladder remains tough
Home owners trying to take their second step on the property ladder face some of the toughest market conditions seen in a generation
I'm determined to help both aspiring first-time buyers and those who have outgrown their homes but have been unable to move.

That's why the NewBuy Guarantee is the first scheme of its kind to not be confined just to those looking to get on to the property ladder for the first time, but to also help second-time buyers to buy a newly-built home with just a fraction of the deposit that they would normally require.
But one of the most important things we're doing for all home owners is tackling the record deficit we inherited to prevent the need for rapid rises in interest rates.

This has kept mortgage payments as a proportion of income at a record low and relieved pressure on hard-working families.
– Grant Shapps, Housing Minister
Home owners wanting to take their second step on the property ladder face some of the toughest market conditions ever seen, a study has said.
The cost for a "second stepper" to trade up to their next home is 4.7 times annual average earnings - the second highest ratio since records began 25 years ago. The situation has improved on a year ago, when the ratio stood at 5.2, according to Lloyds TSB's home movers review.
The study raised concerns that the high hurdles still faced by this sector are creating a "bottleneck" in the housing market, by limiting the choice available to first-time buyers and creating a greater scarcity of potential home buyers higher up the chain.
Advertisement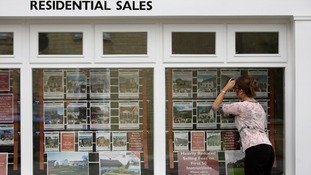 Home owners trying to take their second step on the property ladder face some of the toughest market conditions seen in a generation
Read the full story
Back to top