Heathrow 'needs 3rd runway'
Capacity constraints at Heathrow Airport are restricting growth, according to a new report by MPs which calls for the Government to reverse its position and support a new runway. MP Tim Yeo challenged the PM on the issue yesterday.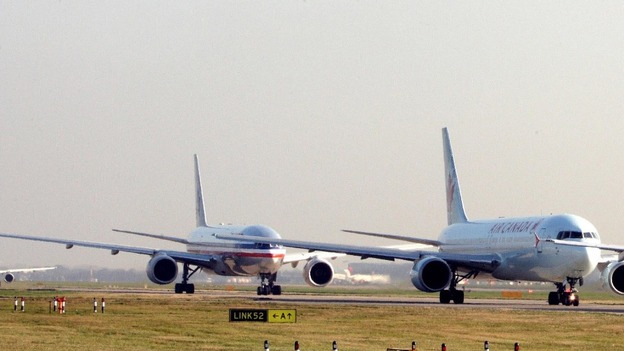 A new report by MPs is calling for the Coalition government to change its position and support a third runway at Heathrow.
The All Party Parliamentary Group on Aviation said capacity constraints at the airport are restricting the UK's economic potential.
Mark Wallace of the Institute of Directors (IoD) has said that the Government, "has got to go forward in good faith and not rule out Heathrow before the consultation's finished."
He added, "one of the best ways for Britain to build our way out of recession is to link our economy to those economies that are still growing."
Advertisement
The Government should now get on and begin the long delayed call for evidence and political parties should work together to develop a sensible and sustainable alternative to the rejected Heathrow third runway and the unworkable fantasy Thames Estuary proposals.
– Maria Eagle MP, Labour's Shadow Transport Secretary
On aviation, I've made it clear many times, I don't think Heathrow represents the answer. I think the Prime Minister understands that. I think it would be totally wrong to expand an airport slap-bang in the middle of London's western suburbs.

It would have very damaging environmental effects and even if you were to put in a third runway it would rapidly run out of usefulness.

It would not serve London's needs in the long term. You need a bolder solution and that's the one that we're advocating.
– Boris Johnson, London Mayor
Confirmation that the Coalition will keep its pledge not to build a third runway at Heathrow is welcome news - but the reality is the South East doesn't need any airport expansion at all.

Building more airports or runways would have an enormous impact on local communities and the environment and would seriously undermine UK efforts to tackle climate change.

The economic case for expansion has not been made - London already has more flights to the world's top business centres than any of its European competitors.
– Friends of the Earth's Head of Campaigns Andrew Pendleton
Interesting debate on 3rd runway. I favour big, bold expansion for growth. Boris island AND 3rd runway AND Manchester/regional expansion
@jananganesh should build four ASAP, given the length of the delay.
Advertisement
Virgin Atlantic has called on the Government to make a decision on airport capacity after Number 10 insisted there was no third runway to be built at Heathrow.
Heathrow is full. The country can't afford for the issue of airport capacity to be ducked any longer.

The Government needs to develop a long-term credible aviation policy and fast. In every other leading country, aviation is expanding and is injecting much needed growth across the wider economy.
– Virgin Atlantic Spokesperson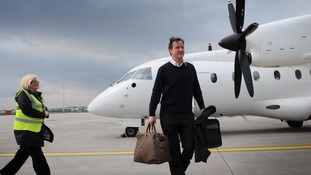 David Cameron has been challenged by senior backbencher Tim Yeo to show whether he's a man or a mouse over expansion at Heathrow.
Read the full story
The Deputy Prime Minister Nick Clegg has said the Coalition will not approve a third runway at Heathrow, but admitted there was "a legitimate debate to be had" about how to increase aviation capacity.
Airports are a crucial economic link to opportunities for exports and inward investment, and we cannot afford to fall behind by not having enough capacity.

It is concerning that the Government appeared to rule out Heathrow even before the consultation was over, and that the decision has been delayed.

There is no doubt that we need more airport capacity, and the longer the Government delays deciding where it will be, the more chances for trade we will miss.
– Simon Walker, Director General of the Institute of Directors
Load more updates
Back to top