Paralympics Opening Ceremony
The Paralympic opening ceremony has begun at the Olympic Stadium in London.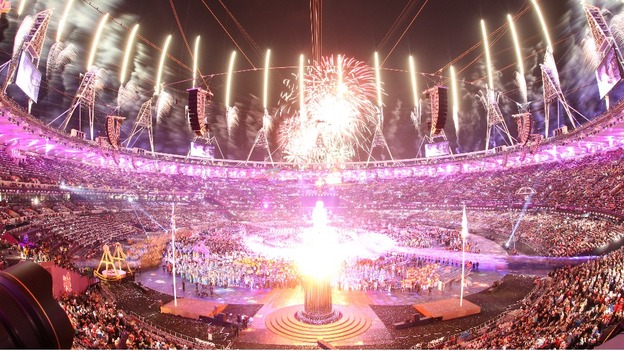 Viewing figures released by Channel 4 showed the Paralympic Games Opening Ceremony drew a peak audience of 11.2 million people.
It was the broadcaster's biggest audience in a decade and four times that of the Paralympic Opening Ceremony in Beijing four years ago.
A peak audience of 11.2m watched last night's C4 coverage of the Paralympics opening ceremony. Biggest C4 audience in 10 years
Advertisement
Blind soprano Denise Leigh, who performed at the Paralympics Opening Ceremony, has paid tribute to the victims of the 7/7 London bombings.
She told Daybreak: "I actually can't think of winning the Olympic bid without thinking of what happened the next day."
The 11-time Paralympic gold medallist Baroness Grey-Thompson, who took part in last night's opening ceremony, has tweeted that some of the performers are still up:
Just seen some fellow performers from last night who haven't been to bed. They look better than me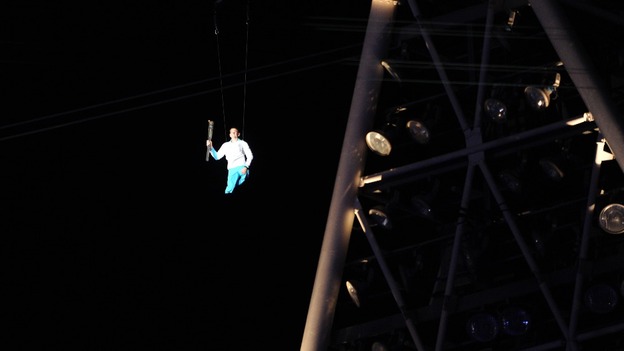 The Paralympic Flame made a stunning entrance into the Olympic Park last night, carried by Royal Marine Joe Townsend.
Townsend descended on a 115 metre zip wire from the Olympic Park's Orbit sculpture into the park.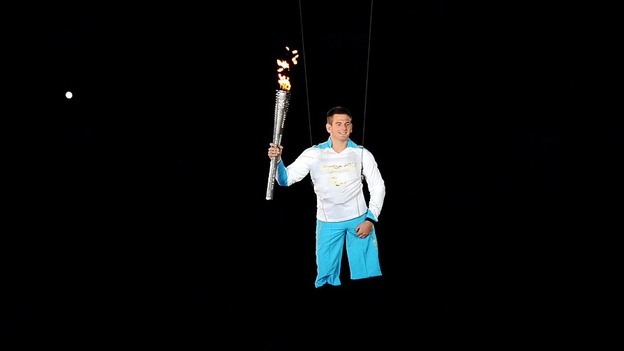 Townsend joined the army at 17, and was five months into his first tour of duty in Afghanistan when he lost both legs after stepping on a mine. He is hoping to take part in the triathlon at the Rio 2016 Paralympics.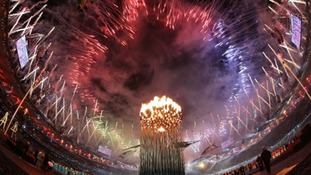 The Queen opened the London 2012 Paralympic Games in a spectacular ceremony.
Read the full story
Advertisement
Edwina Currie was forced to defend herself on twitter after she said that the Paralympic athletes from Italian were "gorgeous, even in wheelchairs."
Italians are gorgeous even in wheelchairs. Love 'em
Many twitter users were shocked and accused her of insulting people who use wheelchairs. She has not apologised, saying her comments were supposed to be a compliment.
@siouxsie Get off with the patronising. Look at them: they are gorgeous, and they're in wheelchairs. I bet they'd agree
There are no words to describe what an honour that was for me. To stand in the same arena as superheroes? Priceless. Unreal. Xxxxxx
Load more updates
Back to top