SFO inquiry for new Barclays CEO
Barclays has named the head of its retail division Antony Jenkins as its new chief executive to replace Bob Diamond. Its shares have fallen 1% after the Serious Fraud Office launched an investigation into an investment made by Qatari businessmen.
Analyst Ralph Silva told ITV News that Barclays was is the "most stressful position" it had ever been in and likened the task facing new CEO Antony Jenkins as "coming into a 747 with three engines that are broken" (a Boeing 747 usually has four engines).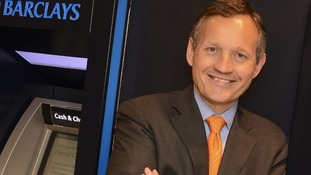 As far as the banking world goes, Antony Jenkins is about as far from being Bob Diamond as it is possible to be.
Read the full story
Advertisement
Antony Jenkins will be paid £1.1 million a year in the role, with a package including potential annual bonuses of up to 250% of salary and long term incentive shares worth a possible £4.4 million each year.
Barclays' shares opened 1% lower today following the news that the Serious Fraud Office launched an investigation into payments made between the bank and Middle East investors.
The Board ensured that the process to select the new Chief Executive was both rigorous and thorough.

Antony stood out among a very competitive field of internal and external candidates because of his excellent track record transforming Barclaycard and Retail and Business Banking; his intimate knowledge of Barclays portfolio garnered over three years on the Group Executive Committee; his role in the development of the bank's strategy; and his future vision for Barclays and plan to realise it.
Antony's appointment has the support of all the Directors; we are confident that, supported by the Board and the Executive Committee, he will work quickly to take the Group forward.
– Marcus Agius, Barclays Chairman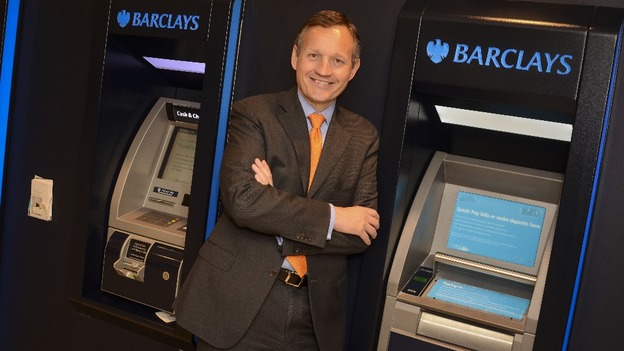 Antony Jenkins, the new Chief Executive of Barclays, said: "I am very proud to have been asked to lead Barclays, where I began my career nearly 30 years ago.
"Barclays is a strong universal bank, with many assets, including market leading businesses; talented and engaged staff; and long-standing clients and customers.
"But we have made serious mistakes in recent years and clearly failed to keep pace with our stakeholders' expectations.
"We have an obligation to all of those stakeholders – customers, clients, shareholders, colleagues and broader society – and a unique opportunity to restore Barclays reputation by making it the "go to" bank in all of our chosen markets.
"That journey will take time, we have much to do, and I look forward to getting started immediately."
Advertisement
Shadow Business Secretary Chuka Umunna has welcomed Antony Jenkins' appointment as the new Barclays chief executive:
I welcome Antony Jenkins' appointment as Barclays' CEO - I've met him in person and cross examined him when on the Treasury Select Committee
Like Stephen Hester, Antony Jenkins readily accepts the issues in the banking sector are not isolated to a few bad eggs but are cultural
I hope that Jenkins, new in post, will ensure that those SMEs who have been missold interest rate swaps by his bank are properly compensated
Barclays well-liked insider gets the top job. As we suggested last night, Antony Jenkins is the new chief executive at Barclays.
He hails from the 'safer' retail side of the bank and was seen to have done a good job cleaning up PPI but now has vastly difficult in-tray.
Anthony Jenkins takes the post of Barclays chief executive with immediate effect.
Barclays has endured one of the most turbulent periods in its history after it was fined £290 million by UK and US regulators for manipulating Libor, an interbank lending rate which affects mortgages and loans.
The affair led to the departure of chief executive Bob Diamond, chairman Marcus Agius and chief operating officer Jerry del Missier.
It also triggered a fierce debate in Westminster over banking ethics and has spawned several closely-watched hearings before the Treasury Select Committee.
Since then, Barclays has been caught up in a separate investigation, as it faces a potential £450 million bill for mis-selling complex financial products to unwitting small businesses.
Load more updates
Back to top