Gove denies GSCE grade pressure
The Education Secretary Michael Gove has denied putting pressure on exam boards to make grading tougher. On Friday the regulator Ofqual said January's GCSE English exams were "graded generously", but the June boundaries were properly set and graded.
This is a very weak and disappointing report and we reiterate the fact that there needs to be an independent inquiry. Reports suggest Ofqual knew three years ago that there was a problem in the examination system. This report does not recognise that they have let down teachers, students and schools. It still remains the fact that it is simply scandalous to change the grade boundaries halfway through a school year.
There are thousands of pupils who got enough marks to get a C in English in January who have now got a grade D. Pupils should not be punished in this way because of the failures of the exam regulator or others. This scandal constitutes a real attack on these students chances to continue in education, employment or apprenticeships.
– Kevin Courtney, National Union of Teachers
Hugely disappointed but as expected grade boundaries remain the same. Onward and upward. Commiserations to all involved in GCSE teaching.
No English teacher or student can approach GCSE English this year with any confidence whatsoever. I have NO IDEA what to tell my students.
Advertisement
We've not talked about having re-marks because the marking has already been done. It's whether the grade boundaries have been set, and I'm quite sure that whether individually as a school, or as a group of schools, or the local authority, I'm sure the academy chains, unions, they'll all be looking at what the position is in terms of launching a legal challenge to this, because on behalf of the students, and indeed their parents, who have been going through a lot of trauma in terms of whether a youngster has been accepted or not on a course they deserve rather better from the exam boards.
– Mike Griffiths, headteacher of Northampton School for Boys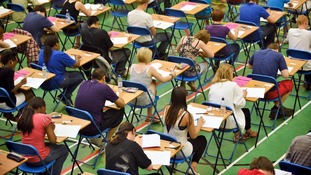 The exam regulator says GCSE English exams were graded generously in January, but it found no problem with the boundaries set for June.
Read the full story
For GCSE English a complex and unique set of circumstances came together to create a highly unusual situation for schools, colleges and their students
The standard set for the GCSE English is comparable with the standard in previous years
June grade boundaries were properly set
The issue is the January, not the June grade boundaries
Schools were over-reliant on the January 2012 boundaries to set expectations as there was little other information available to them
Ofqual Chief Regulator Glenys Stacey added: "We have spoken to exam boards and they have been very responsive. Recognising the strength of feeling, they will be offering early resits for students who sat the June units.
We will now go through our analysis and evidence with the representative groups for schools and colleges, so they can see it for themselves. We will also talk with schools, exam boards and assessment experts to see what lessons can be learnt and what can be done better in the future."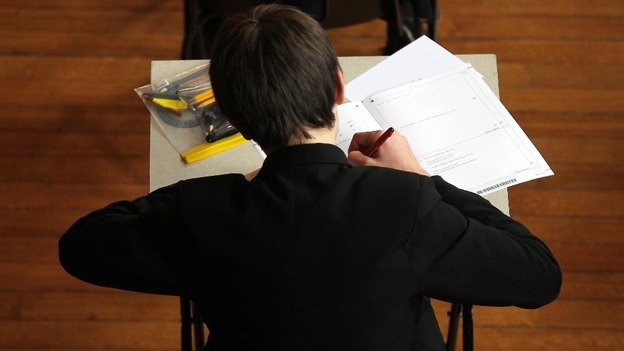 Advertisement
We have found that examiners acted properly, and set the boundaries using their best professional judgement, taking into account all of the evidence available to them. The June boundaries have been properly set, and candidates' work properly graded. _The issue is not the June, but the January boundaries. Again, examiners used their best judgement in setting these boundaries, but they had less data and information to work with. _
Most candidates were not sitting at the time, they were waiting for June, and because they were new qualifications, examiners could not rely so much on direct comparisons with the past. As a result, those grade boundaries were set generously. We have thought carefully about what should be done, and spoken with external assessment experts about it. Our job is to maintain standards over time, so grades awarded are comparable from one year to the next.
– Chief Regulator Glenys Stacey
Exam regulator Ofqual says January's GCSE English exams were "graded generously", but the June boundaries were properly set and candidates' work properly graded.
A review of GCSE English grades awarded to students in Northern Ireland has been ordered.
Stormont Education Minister John O'Dowd asked regulators to look at the issue as the controversy over grading boundaries in England continues.
Exams regulator Ofqual first identified a major problem at the heart of this summer's English GCSE grading crisis almost three years ago but failed to act on it, it has been claimed.
The watchdog highlighted concerns that modular GCSEs created particular risks in maintaining standards because they allowed pupils to "bank" grades early, and came up with a workable solution that might have avoided the row that has erupted, but decided not to implement it, the TES said.
It reported that former Ofqual chief regulator, Isabel Nisbet, raised the problem in October 2009 when modular GCSEs were first introduced.
Load more updates
Back to top