Third night of Belfast clashes
Police have come under attack in a third night of disturbances in Belfast. Fifteen police officers were hurt last night.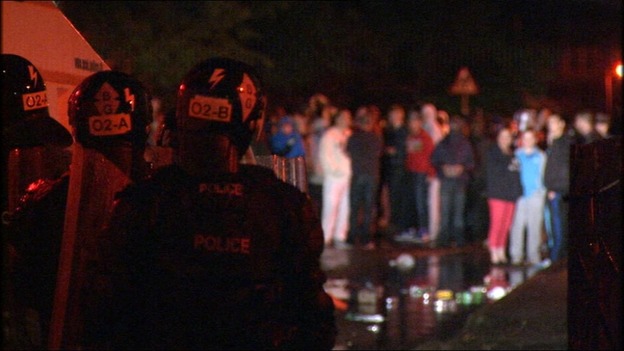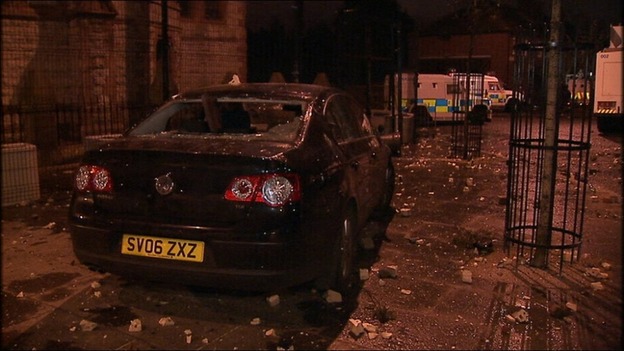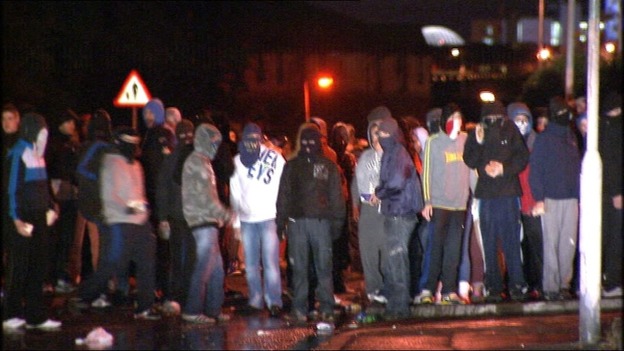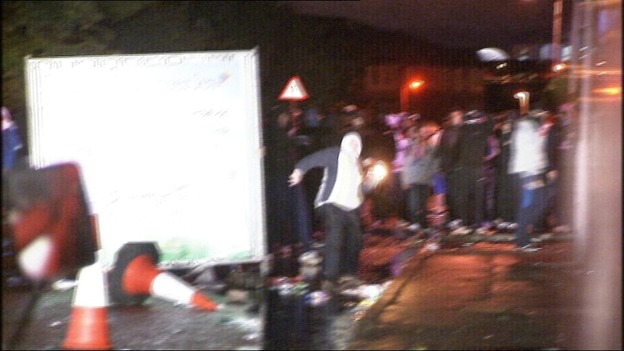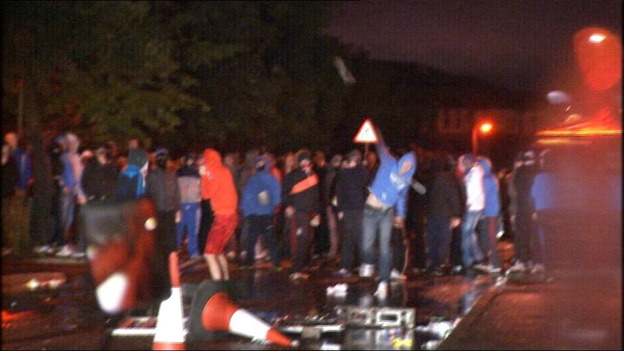 I am very proud of how my colleagues stood in the face of danger... but I am saddened and angry that again we find ourselves subject to serious violence from the communities we serve.

Let me be clear, we have made seven arrests already and with a robust criminal justice strategy in place, there will be more.

The community of North Belfast needs to see a resolution to this issue now.

Collectively, we cannot afford to wait and we cannot have night after night of violence on our streets.

And the huge impact on Northern Ireland cannot be ignored ...We do not want to take a backward step.
– Assistant Chief Constable Will Kerr
Advertisement
Three police officers were taken to hospital and nine were injured during a second night of clashes in North Belfast.
This footage was captured by MacMillan Media.
Rioters also hurled stones, bottles, fireworks and rocks and hijacked a van in Denmark Street before pushing it towards police lines.
The extent of the injuries sustained by the police officers taken to hospital are not yet known.
Officers used water cannons and fired six baton rounds at the crowds as troubled flared for a second night in Belfast's Carlisle Circus. Nine police officers were injured.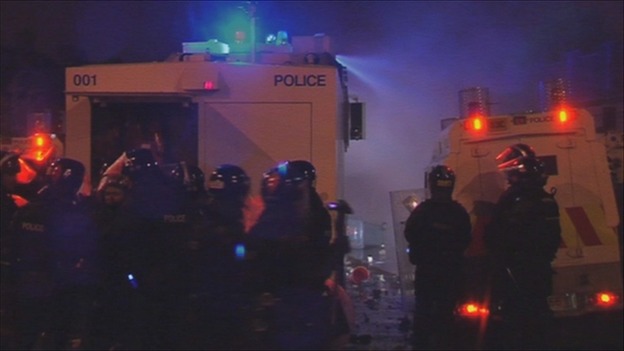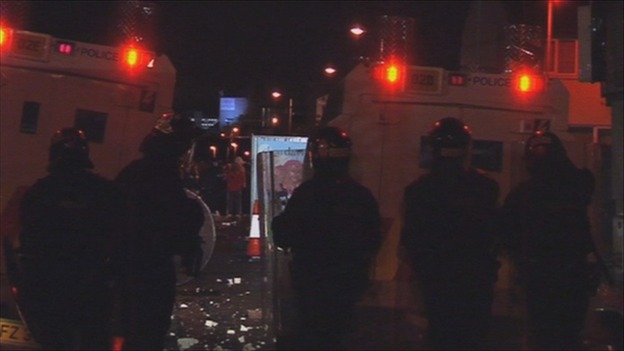 Six baton rounds have been fired by police at rioters. A van was hijacked in Denmark Street and pushed towards police lines.
by Marc Mallet: ITV News reporter
Police in Northern Ireland say they're continuing to deal with serious disorder in the Carlisle Circus area of north Belfast. A van was hijacked and pushed into police lines.
The Police Federation said nine police officers were injured in the violence. Three were taken to hospital.
Advertisement
by Marc Mallett, UTV Reporter
There is serious disorder on the streets of north Belfast tonight. Police say petrol bombs have been thrown and water cannons are being deployed.
Police are advising motorists to avoid Carlisle Circus area due to the ongoing serious disorder.
Twenty six police officers were injured during last nights riots in North Belfast. Daybreak's Jonathan Swain reports.
Northern Ireland First Minister Peter Robinson has said he is considering reopening efforts to deal with parading after a recent bid for a new deal collapsed following discussion with the Orange Order.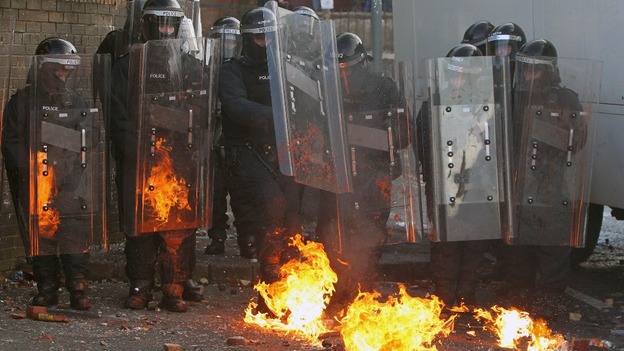 Although many parts of Northern Ireland have prospered, in working class North Belfast nationalist and unionist communities live separately.
They are also divided by interface barriers which have multiplied in number since the Good Friday Agreement of 1998 which enshrined political powersharing.
Last night parts of the area have been left strewn with debris as the face off with police continues.
Police urging all individuals and communities affected to take a step back. Violence has serious and unwanted consequences for us all.
Load more updates
Back to top