UK 'needs' four-runway airport
The UK needs a four-runway airport if it wants to compete with other European hubs such as Amsterdam, Frankfurt and Paris, a report by a think tank said today.
The strength with which the different options are put forward shows precisely why we were right to set up a proper independent review with the timescale to consider fully what is in the country's interest.

Maintaining the UK's status as a leading aviation hub is vital to our economy and history suggests that, without an agreed evidence base and a high degree of political consensus, it will not be possible to deliver a lasting solution that is right for the UK.
– A Department for Transport spokeswoman
We can and should expand aviation capacity in south east England. Doing so will send a much needed signal to people that Britain is open for business.

It is possible to expand Heathrow in such a way that it cements itself as Europe's number one hub, while significantly reducing the noise nuisance over west London. A four-runway airport would be straightforward to construct and relatively low cost by the standards of hub airports. It causes the lowest level of disruption to the wider economy of any likely airport expansion scenario.
– Tim Leunig, chief economist at the liberal think tank CentreForum
Advertisement
The UK needs a four-runway airport if it wants to compete with other European hubs such as Amsterdam, Frankfurt and Paris, a report by a think tank said today.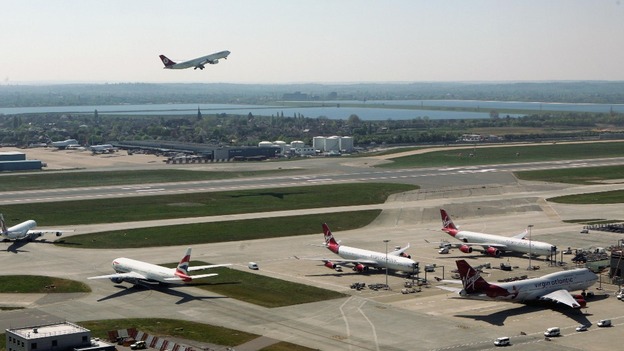 The best option for the four runways would be immediately west of the current Heathrow site in west London, the report from Policy Exchange said.
An airport in Luton, Bedfordshire, would be the second best option.
The report said plans for an airport on Thames Estuary - nicknamed 'Boris island' because of The Mayor of London's support for that idea - were not practical but they did not rule out a third runway at Heathrow.
by Romilly Weeks: Political Correspondent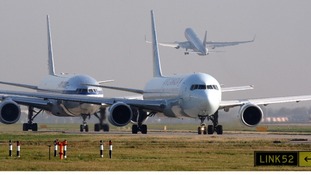 In fine bombastic Boris style he described himself as an aeronautical Bill Cash, unable to let go until he had changed the status quo.
Read the full story
Boris Johnson said the Government programme to address the "looming aviation capacity crunch" was far too slow. He added: "This continued inertia is being fully exploited by our European rivals who already possess mega hub airports that they intend to use to erode our advantage.
I will continue to work with the Government and the Davies Commission, but the urgency of the situation and the lamentable attention that the Government has paid to this pressing issue has forced me to accelerate the work that I will do to develop a credible solution."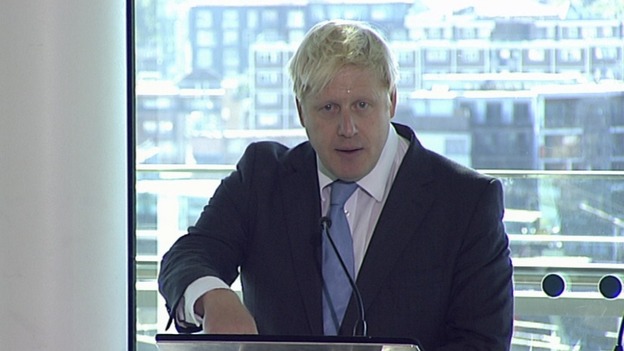 "Heathrow is failing as a hub", get more on this story from ITV London.
Advertisement
London's Mayor tore apart key parts of the Government's aviation policy today, insisting a third runway at Heathrow airport was out of the question. Boris Johnson said delays in deciding what to do also risked "economic catastrophe" for Britain. He repeated his case for a new hub airport in London.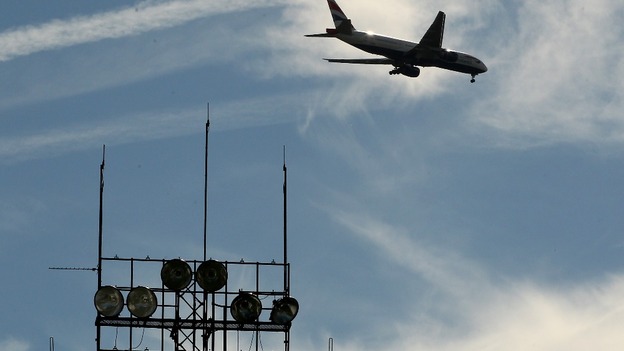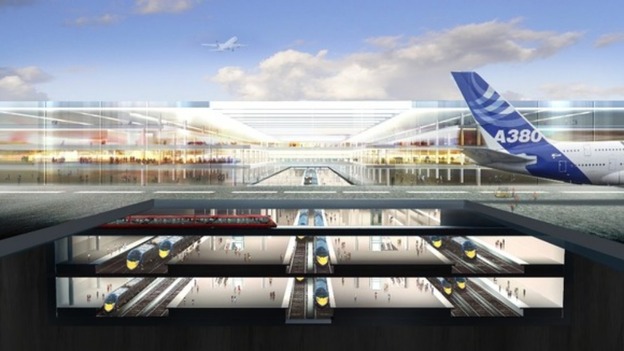 Boris Johnson is calling on the Government to build a new airport in the Thames Estuary.
The London Britannia Airport (Boris Island) includes four floating runways tethered to the sea bed.
Dismissed as a vanity project by opponents, Boris Johnson remains committed to a new hub airport in the Thames Estuary as a way of easing pressure on Heathrow.
It is almost two years since Boris Johnson published a document calling for a new airport for London and he has consistently maintained his position since.
In his foreword to the January 2011 publication, Mr Johnson said Heathrow was "not the answer" and that Britain had failed to act on aviation.
He also said that Britain had been "paralysed by the difficulties surrounding aviation rather than recognising the opportunities".
The Government has been accused of kicking the aviation debate "into the long grass" by announcing that Sir Howard's full report will not be completed until summer 2015.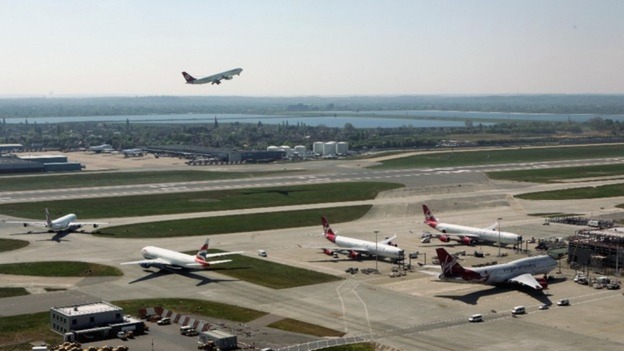 It is thought Mr Johnson will today say that he considers this timescale "nonsensical" and that the commission could present its findings in 12 to 15 months.
He is also expected to tell his audience at City Hall in London that the delays in aviation policy are not only unnecessary but "artificial".
Load more updates
Back to top