UK 'needs' four-runway airport
The UK needs a four-runway airport if it wants to compete with other European hubs such as Amsterdam, Frankfurt and Paris, a report by a think tank said today.
London Mayor Boris Johnson will risk the wrath of Prime Minister David Cameron today by highlighting "unnecessary" delays in formulating aviation policy.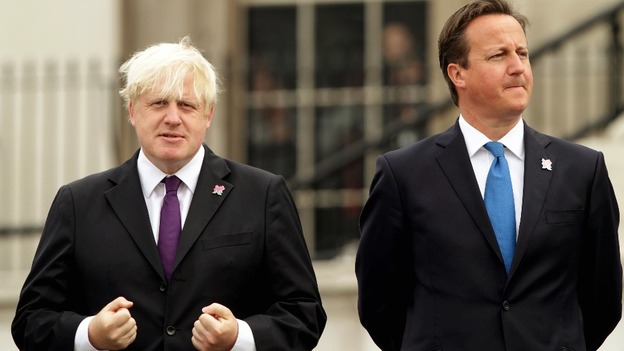 Mr Johnson is expected to repeat calls for his Thames Estuary airport scheme, dubbed "Boris island".
In a speech to business leaders, the mayor is likely to be critical of the timescale of the recently announced, Whitehall-commissioned independent report on aviation being headed by former Financial Services Authority chief Sir Howard Davies.
David Cameron told former environment secretary Caroline Spelman, 54, part of the reason she was being sacked in the reshuffle was because she was too old, according to the Eastern Daily Press.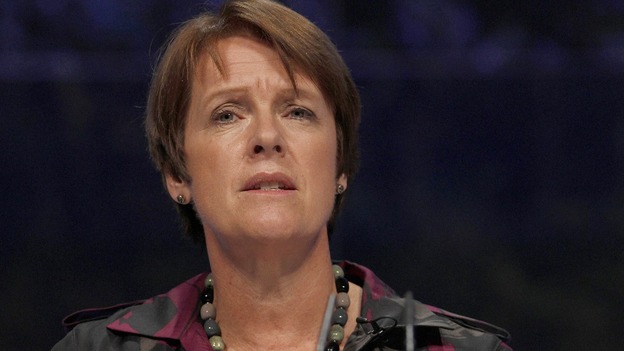 Downing Street denied these claims and said in a statement: "As to whether she [Caroline Spelman] was sacked because she was too old, the answer is no. But I'm not going to go into details of private conversations that the Prime Minister has had with ministers."
Advertisement
The Prime Minister's Spokesman has said departing ministers are getting honours because they are leaving Government and to recognise contribution they have made.
But there is no answer as to why four junior ministers get honours, but not Cabinet ministers like Caroline Spelman.
Knighthoods have been handed to MPs who have lost their jobs - Nick Harvey, Jim Paice, Edward Garnier and Gerald Howarth. Gongs for going?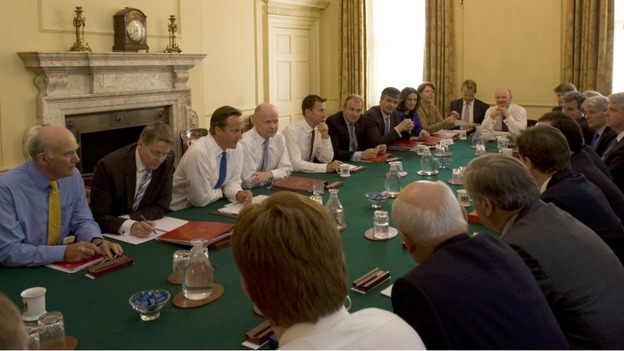 David Cameron urged his Government to put all its efforts into kickstarting the stalled economy as he held the first meeting of his new Cabinet.
I think what really matters now with the Cabinet changes, with the extensive Government changes that I have made, is that we really demonstrate that this is a Government that means business.

Every department around this table is actually involved in the effort to get the deficit down and get the economy moving. Every department is an economic department.
Advertisement
The Prime Minister is poised to appoint former business chief Sir Howard Davies to head up an independent commission to recommend whether a new airport is needed or whether Heathrow should be expanded, the Evening Standard reported.
The recommendation would not come until the summer of 2015, after the next election, the newspaper claimed.
This means endless delay. It is ditherama. He [Cameron] must level with the London public.

This is a fig leaf for a U-turn. The Government must come clean. It is a political decision, they can't hide behind a committee of worthies. This is a classic Whitehall fudge to smuggle in Heathrow by delay.
– Mayor of London, Boris Johnson, told the Evening Standard
Prime Minister David Cameron has been forced to defend his policy position on a third runway at Heathrow Airport after facing heat from London Mayor Boris Johnson.
ITV News' Political Correspondent Romilly Weeks reports on the difficulty of division over potential air expansion at a time when the Government is finding little public favour: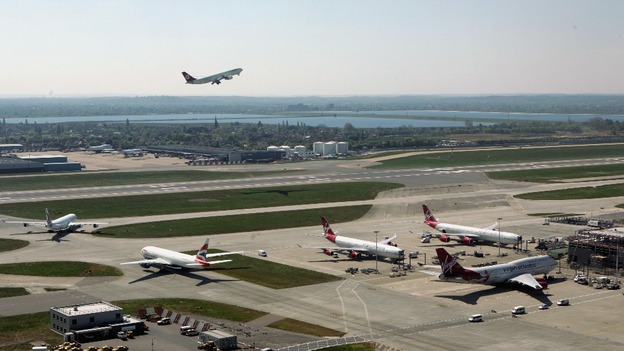 A cross-party commission is due to be announced next week on airport capacity, including the divisive issue of a third runway at Heathrow.
The Prime Minister today tried to quell claims he was preparing a policy U-turn, having cleared known opponents of the runway in his Cabinet reshuffle.
He told the Commons: "While I believe we need to establish a form of review that will bring parties together and make a decision about airport capacity, I will not be breaking my manifesto pledge."
Labour said it had been calling for a cross-party commission for a year, and accused Mr Cameron of "weakness and dither" over the issue.
It remains unclear whether the commission will be asked to make its recommendations before the 2015 election.
David Cameron has reiterated at Prime Minister's Questions that Britain's current airport capacity will be put to review but confirmed he will not break an election manifesto pledge to prevent a third runway at Heathrow.
Load more updates
Back to top