Second gold for Ellie Simmonds
Ellie Simmonds has won her second gold medal of the 2012 Paralympic Games with a world record time in the 200m individual medley SM6.
David Cameron has congratulated Ellie Simmonds and Natalie Jones for winning gold and bronze medals at the London 2012 Paralympic Games.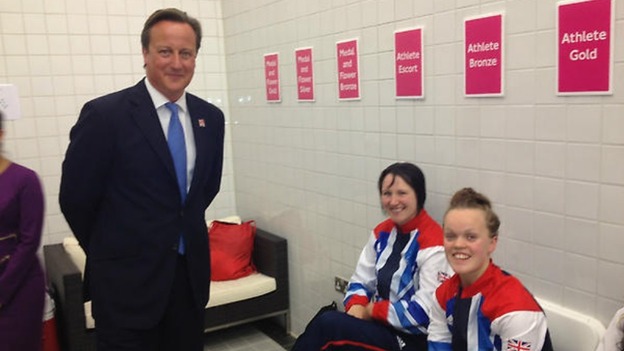 The Prime Minister, whose first major Cabinet reshuffle could be announced today, met the swimmers before presenting them with their medals.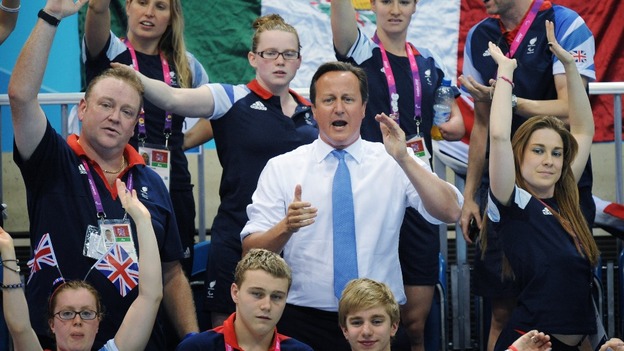 Earlier the Prime Minister sat with members of ParalympicsGB at the Aquatics Centre to watch the event.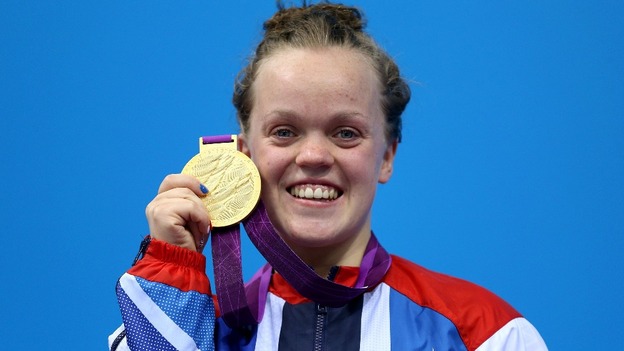 Asked what he said to her on the podium, Simmonds, said: "It was just congratulations.
"I don't really remember much, but being on the podium was just an amazing atmosphere and an amazing experience really, to be on it second time running. I'm just really pleased."
Dressage rider Natasha Baker told ITV News she could not believe she had won two gold medals in only 48 hours. 22-year-old Natasha said she just could not believe her success.
She said the support she has had as a Londoner has been incredible: "My phone has been going crazy with tweets and messages, it has been amazing, and I can't thank everyone at home enough. They are so special, and it has made it so great for me."
Advertisement
I think it's wrong to boo politicians who get invited to carry out public duties whoever they are. Should he have said no?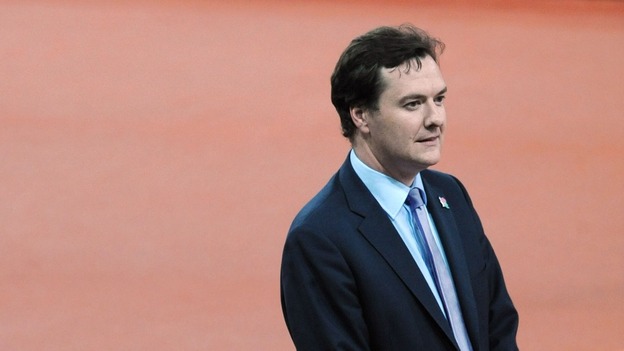 Chancellor George Osborne was booed loudly this evening from inside the Olympic stadium. He was presenting medals for the men's T38 400m race.
He presented South Africa's Union Sekailwe with a bronze medal, and laughed as the 80,000 seat stadium rang out with boos.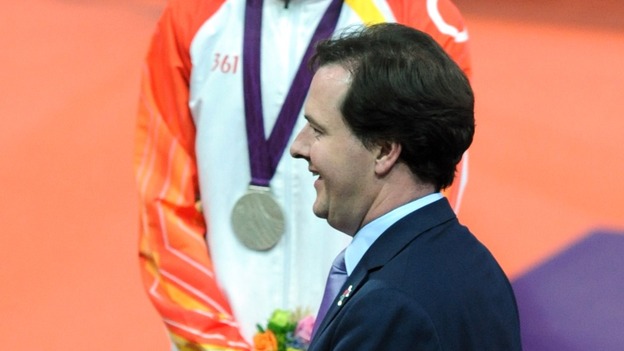 Earlier today Prime Minister David Cameron was booed when he presented Ellie Simmonds with her gold medal, but the boos were mainly drowned out by the crowd.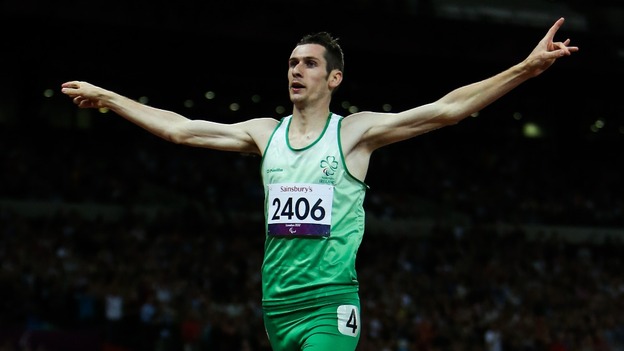 Belfast man Michael McKillop has won the men's 1500 metre T37 final in a record breaking time of 4:08.11. McKillop runs for Ireland, who are currently 12th in the medals table.
Great Britain's Dean Miller came seventh in running the track in 4:21.57.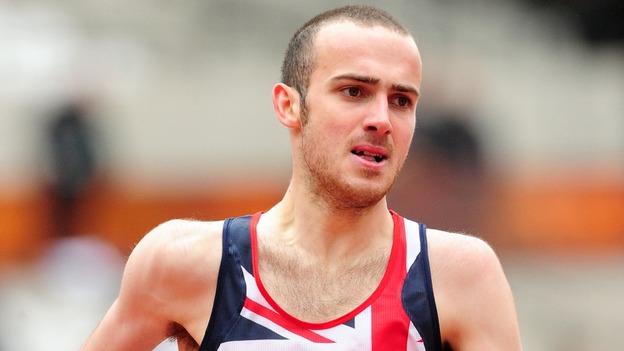 Great Britain have won a bronze medal in the women's 4x100 freestyle swimming 34 points.
The race was won by Australia in a world record time of 4:20.39 whilst Great Britain were very narrowly beaten by the United States.
Australia: 4:20.39
United States: 4:24.57
Great Britain: 4:24.71
Advertisement
MASSIVE boos around the Olympic Stadium for George Osborne presenting #Paralympics medals just now - somehow he managed to smile about it.
Highlight of the night. 80,000 people booing George Osborne #Paralympics
George Osborne boo'ed by entire crowd at Olympics Stadium! Oh dear, George.. #paralympics
Mickey Bushell said he was delighted to win gold in the men's 100 T53.
The race was fantastic. It went a lot better than I thought. The crowd were fantastic. That was the big point for me. They definitely pushed me on.

Gold was the only thing I wanted, really, I knew I had to work for it, and it's been a long, hard four years. Last night I watched Dave Weir and as he crossed the line I was bouncing off the walls in my room. I didn't know what to do. He's been a massive for me, as a team mate. He's been there for me, and he was in Beijing even with all the stuff he had to deal with. He's a fantastic guy and a great role model, too.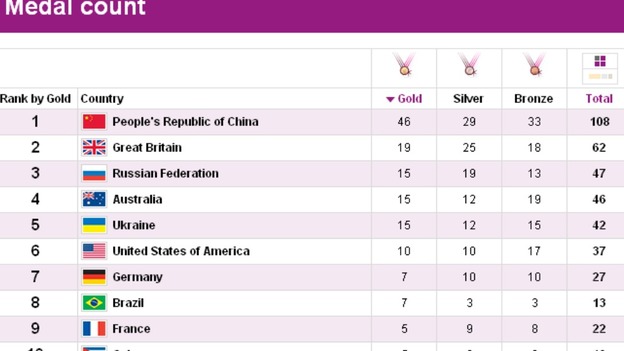 Load more updates
Back to top