Shooting survivor returns to UK
Surrey Police has told ITV News that Zainab al-Hilli, the seven-year-old British girl who was wounded in the Alps shootings in which her parents were killed "is returning to the UK" today. She has been in hospital being treated for a fractured skull.
Concern is growing for the seven-year-old daughter of the Al-Hilli family, who survived after a shooting on a camping holiday in the Alps, The Times (£) is reporting.
Zainab al-Hilli, emerged from a medically-induced coma at the weekend but her condition has worsened. Doctors at Grenoble Hospital cannot rule out lasting brain damage, a medical source said.
by Richard Gaisford: Daybreak Chief Correspondent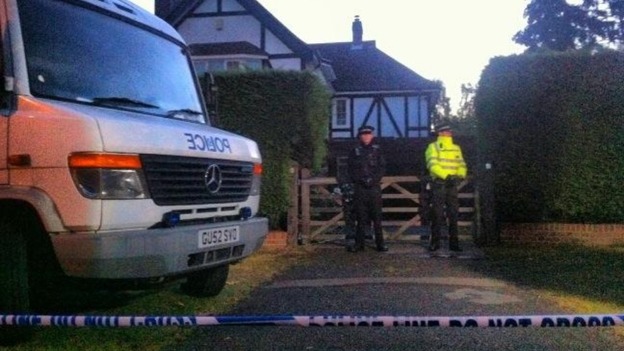 A French prosecutor arrives today, looking for clues to try and establish motive. A close family friend tells me his friends may not have been target.
Zaid Alabdi believes French cyclist could have been the focus of the attack.
Mr Alabdi says his friends were in the wrong place at the wrong time.
Advertisement
Friend of the al-Hilli family has told ITV Daybreak's Richard Gaisford that police should be looking at the cyclist who was shot alongside the British family who were on holiday in the Alps.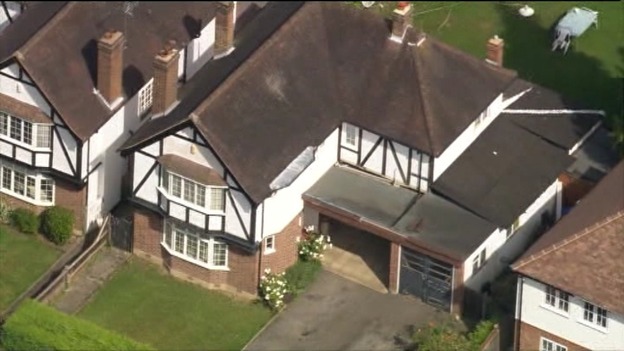 French prosecutor Eric Maillaud and judge Michel Mollin, who are investigating the al-Hilli family shootings in the Haute Savoie region of France, are due to pay a one-day visit to follow up leads with British investigators in Surrey.
Saad al-Hilli, his wife and mother-in-law were brutally murdered in a remote spot close to Lake Annecy a week ago, along with a passing cyclist.
Ahmed al-Saffar, the brother of Mrs al-Hilli's dead mother, spoke on behalf of the al-Hilli and al-Saffar families in reference to his 74-year-old sister.
The victim's family and I are heartbroken by this shocking crime and we have been touched by the expressions of sympathy from people all over the world.

The victim's family are of Iraqi-Arabic origin. We are very grateful for the support provided by the British, French and Iraqi authorities during this difficult time. We hope that those responsible for the deaths of our loved ones are brought swiftly to justice.
The families of the victims of last week's shootings in the French Alps have said they have been left "heartbroken by this shocking crime."
The statement released on behalf of the families also said they were "touched" by the expressions of sympathy from people all over the world.
Iraqi-born British engineer Saad al Hilli, 50, his wife Iqbal, 47, her 74-year-old mother and a passing cyclist were killed in the attack last Wednesday near the village of Chevaline.
Advertisement
Annecy's public prosecutor Eric Maillaud is expected to travel to Britain following a press conference this afternoon.
A French police source has said that the profiles of the British victims of the shootings in the Alps did not appear to match those of traditional tourists.
He also described the 7.65mm automatic pistol as an old-fashioned weapon but one that can still be used by special forces.
Police quickly demonstrated that the victims did not correspond to the profiles of 'normal tourists' and they were not assassinated in 'normal' conditions.

A 7.65mm (handgun) is definitely an old-fashioned calibre but it can still be used by some special forces.
– French police source
Tourist Jan Janssen told ITV News Europe Correspondent Emma Murphy that he saw Saad al-Hilli leave the campsite up to five times a day on his own.
"He would come back after 30-45 minutes. Every time, he parked up somewhere different.
"He constantly looked nervous, as if he always had to go somewhere."
Mr Janssen said al-Hilli always parked so he was in a position to leave in a forward direction.
French police officers are expected to visit the al-Hilli home later today for an update how searches being conducted by Surrey officers are progressing.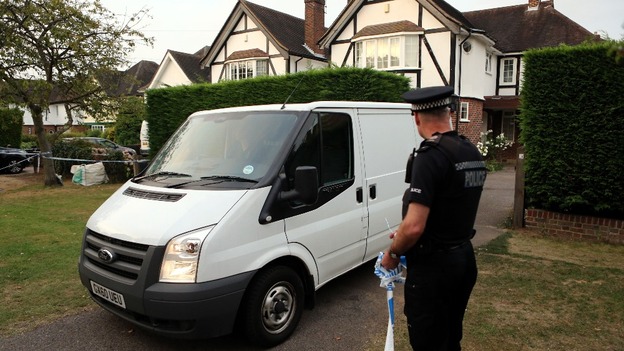 The French judge and prosecutor investigating the Alps massacre will visit the UK on Thursday too, as police search woodland huts near Annecy.
Load more updates
Back to top