Peacock gold sets 100m record
Britain's Jonnie Peacock has stormed to victory in the men's T44 100m final. The 19-year-old from Cambridge clinched gold in record time, in 10.90 seconds.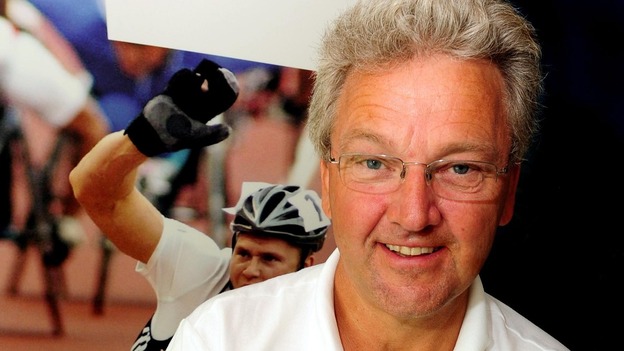 Peter Eriksson, UK Athletics Paralympic head coach, declared: "For Britain it is the best night in athletics in the Paralympic Games in history."
The 80,000-spectators at the packed stadium may have expected the veteran mentor who, from 1984 through to the Beijing 2008 Paralympics had coached athletes to win an incredible 119 medals, to have taken ParalympicsGB's medal rush in his stride.
Instead Eriksson spent the whole evening bouncing around in delight as he, his handpicked team of coaches and fellow athletes on the squad roared their support from the stands.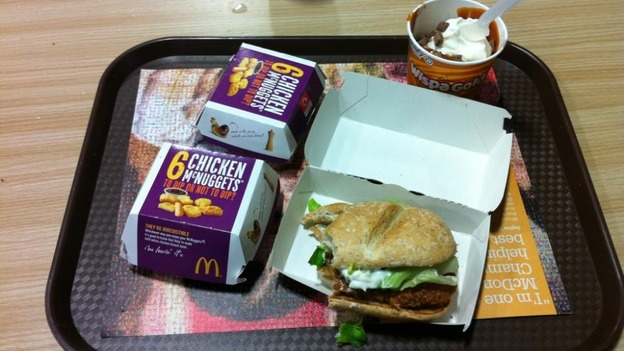 After years of training and strict nutrition regimes, Paralympic 100m T44 champion Jonnie Peacock has celebrated his remarkable victory with a fast food meal.
The 19-year-old tweeted a photo of his chicken burger, chicken nuggets and ice cream just hours after his record-breaking victory.
Advertisement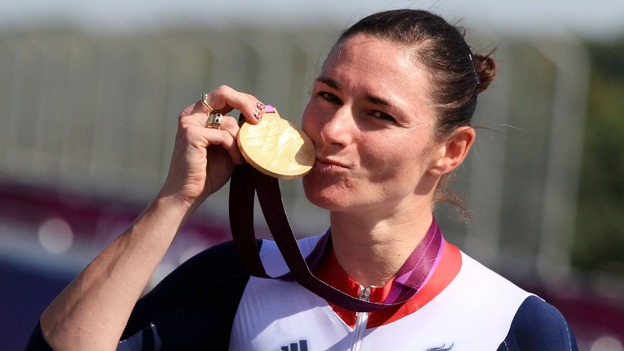 Britain's Olympic and Paralympic heroes are to be given a separate honours list to ensure that there is no limit on the number of awards handed out, it emerged today.
In normal years, the committee which makes recommendations for sporting honours, chaired by Olympic supremo Lord Coe, is able to put forward one name for a knighthood, four for CBEs, 20 OBEs and 38 MBEs, the Daily Telegraph reported.
But it is understood Prime Minister David Cameron has decided to place awards arising from the London 2012 Games outside the usual system, to enable the New Year's Honours list to reflect the scale of achievement by British athletes.
By allowing the establishment of a separate list for the London Games, Mr Cameron would avoid the potential embarrassment of seeing sporting personalities outnumbered by civil servants in the honours list in a year in which the Olympics and Paralympics have captured the imagination of the country.
British teenager Jonnie Peacock sealed his status as the fastest amputee in the world by upstaging Oscar Pistorius in the biggest race of the Paralympics tonight.
He took to Twitter on his way back to the athletes' village to express his gratitude to the crowd:
Just on the way back to the village now and i want to say thank you soooo much to everyone who has helped to get me to where i am today!!!
I also want to say thankyou to the crowd who were absoloutly amazing!! You guys have made the games!! #proudtobebritish
Wonder if what happened tonight will ever sink in....
Great Britain have lost to Canada in the semi-final of the men's wheelchair basketball. The final result was 52-69.
Great Britain have won 108 medals in the London Paralympic Games, beating their target of 103 medals by five medals.
GOLD: 31
SILVER: 39
BRONZE: 38
Advertisement
Great Britain are now second the Paralympic medal table, with a total of 108 medals.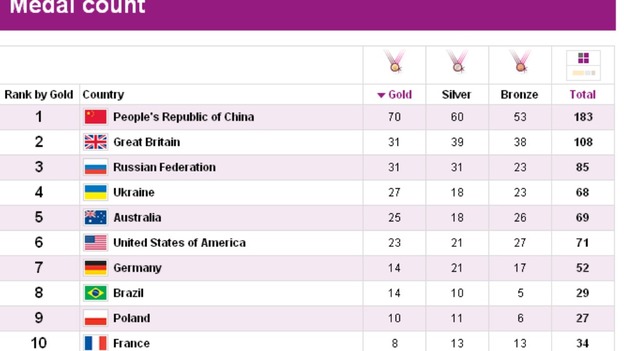 Johnny Peacock!!!!! Well done son!!! That was awesome....!!! Shabba...!!!!
Heeeeere's Jonnie! Gold and a new record to boot. @jonniepeacock wins the 100m and our hearts and minds.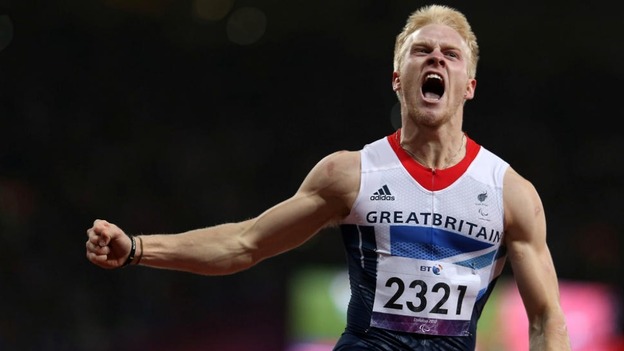 Jonnie Peacock has said he thinks he can beat his record breaking time.
I think I could have and should have ran quicker. In that race I think I nailed it, not as good as training though. I needed to stay a bit stronger in my core, it was not bad though.
Load more updates
Back to top