Peacock gold sets 100m record
Britain's Jonnie Peacock has stormed to victory in the men's T44 100m final. The 19-year-old from Cambridge clinched gold in record time, in 10.90 seconds.
Former triple jumper Jonathan Edwards, football commentator Chris Kamara and Team GB judo athlete Euan Burton tweeted:
What a moment for Peacock and the Paralympics
Johnny Peacock does it for team GB Wayhay you beauty
Gold medal winner Jonnie Peacock said he was delighted with his win. He said:
This is absolutely surreal. These games have been such a legacy and it is amazing to be part of that. I have so many people to thank....it is absolutely unreal. I knew the crowd was going to be on a high from Dave Weir's win.

I didn't think the crowd would be that loud, it was just so surreal. It was crazy, I couldn't believe I had won
Advertisement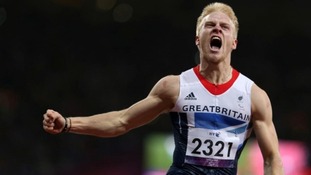 Great Britain's Jonnie Peacock won gold in the men's 100 metre T44 final, winning the race in a record 10.90 seconds.
Read the full story
Jonnie Peacock has won the men's 100m T44 in record time, winning the race in 10.90 seconds.
GOLD: Great Britain's Jonnie Peacock, 10.90
SILVER: USA's Richard Browne, 11.03
BRONZE: South Africa's Arnu Fourie, 11.08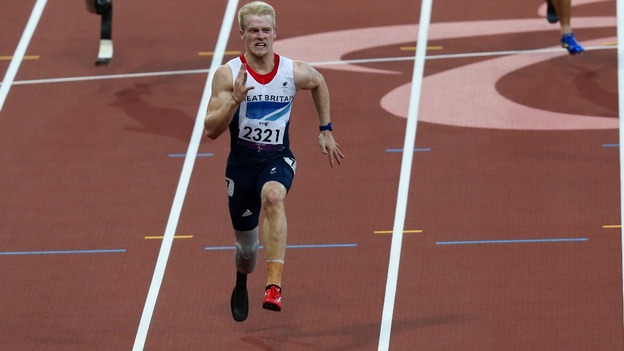 Great Britain's Jonny Peacock has won gold in the men's 100m T - 44.
What a legend! Awesome David Weir
David Weir is a beast! Truly phenomenal!
Advertisement
Triple gold medal winner Dave Weir dedicated his win to his children.
That was hard work tonight. I really had to dig deep, I have to thank Jenny tonight for keeping me calm all day. I really had to dig deep. This one is for my kids.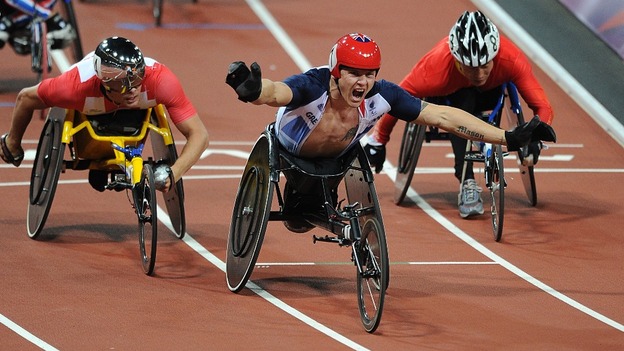 Great Britain's Dave Weir has won Gold in the men's 800m - T54, finishing the race in 1:37.63.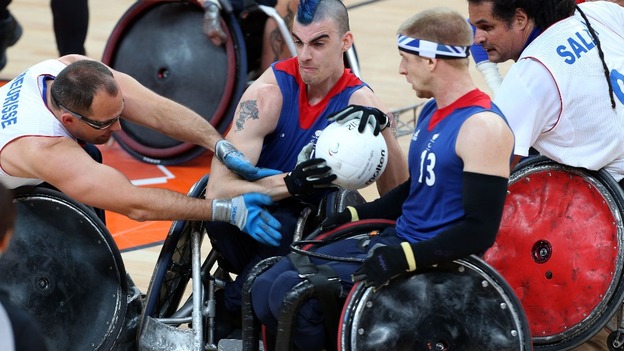 Great Britain have beaten France in mixed wheelchair rugby. The final score was 57-50.
Load more updates
Back to top