Army used as 'strike breakers'
After the Army's successful role in the Olympic Games when troops were drafted in to help G4S to provide security, the Prime Minister wants the Forces to fill in routinely for striking workers according to a report in the Times.
In 1997, she was appointed to head up the New Unionism campaign and launched the TUC's Organising Academy.
Frances went on to head up the TUC's organisation department in 1999. She was appointed Deputy General Secretary in 2003.
She will become the TUC's first female general secretary when she takes over from Brendan Barber at the end of the year.
Of course our movement must be open to change, and change we will in the months and years ahead.

Not just talking to ourselves, about ourselves. But reaching out more, campaigning more, and if needs be, fighting back more.
– TUC leader Frances O'Grady
Advertisement
The new leader of the TUC has pledged to "reach out, campaign and fight back more" as workers and families struggle under the Government's austerity measures.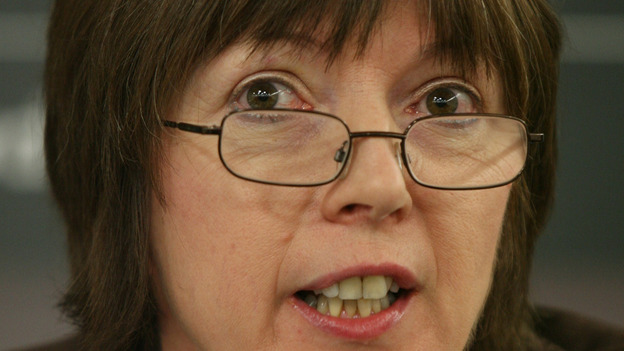 Frances O'Grady, who succeeds Brendan Barber as general secretary at the end of the year, said she will make sure governments and political parties do not take unions for granted.
Delegates at the Brighton conference will argue today that as life expectancy increases and state and occupational pension ages rise, fewer workers enjoy a healthy retirement.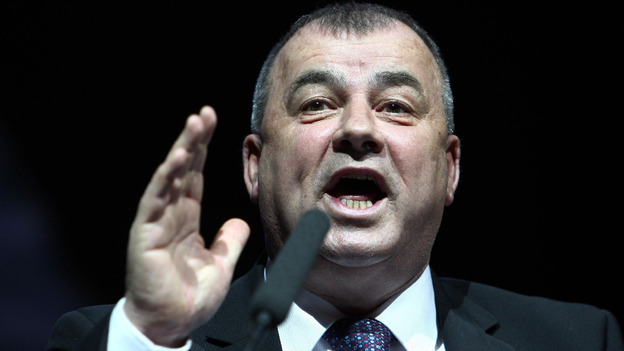 Officials will criticise the rise in the state pension age to 68 and warn that this could increase, forcing people to work longer.
The conference will press the TUC to co-ordinate campaigns against cuts in pensions and is expected to call for new research which can be used to show that "working longer means living less".
Calls will also be made for an independent commission into the state pension age and early retirement age.
Pensions will be a focus of marches being held on October 20 against the Government's austerity measures.
Union leaders are poised to support the commissioning of new research on pensions as part of a campaign against longer working and cuts in payments.
The TUC Congress will debate "attacks" by the Government and private firms on pensions, which has sparked a long-running dispute in the public sector.
Soldiers will be deployed as "strikebreakers" during national walkouts of public sector workers under plans being drawn up by David Cameron, The Times (£) reports.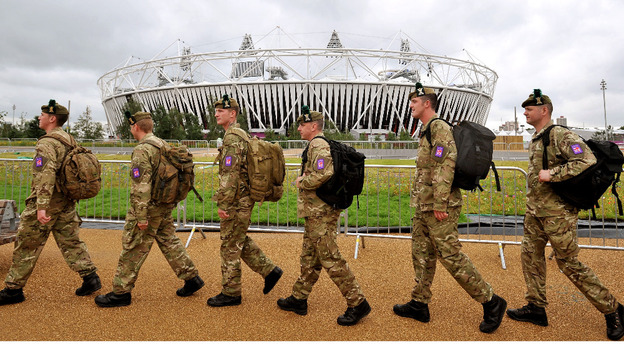 After the Army's successful role in the Olympic Games when troops were drafted in to help G4S to provide security, the Prime Minister wants the Forces to fill in routinely for striking workers.
Advertisement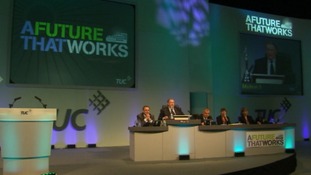 While the chances of a General Strike remain remote, a majority of unions have proven determined to serve an angry warning to Westminster.
Read the full story
The TUC conference has supported a move to consider the practicalities of a General Strike as part of co-ordinated action against the coalition's policies.
Steve Turner, assistant general secretary of Unite, told the TUC conference in Brighton:
We are at our best fighting back, roaring like lions, not cowering in corners.
Steve Gillan, leader of the Prison Officers Association, which proposed the idea, said there had to be a "robust" response. He added:
It does not mean we will have a General Strike tomorrow, but we should have that in our armoury, because this Government is not afraid or embarrassed to do what it is doing to society.

We need to make up our mind which direction we are going in, and we should not be afraid to mention the words General Strike.
The unions which spoke in favour of a motion calling for a General Strike at the TUC conference in Brighton were:
Prison officers (proposed the motion).
Transport workers union RMT (seconded the motion).
Public sector and commercial workers union PCS
The Communication Workers Union
Student accommodation union Unite
The unions which opposed the motion from the conference stage were:
Professionals union Prospect
Teachers union NASUWT
Educational professionals union ATL
Pilots union BALPA
Shopworkers' union Usdaw
Unions meeting at the TUC conference in Brighton have just passed a motion on a General Strike.
It is not calling for a General Strike - there hasn't been one in this country for 86 years - but the TUC is now committed to investigating whether one is feasible and legal.
It is difficult to see that the investigation will take very long. TUC sources admitted before the vote it would be virtually impossible.
It would involve every union member in every company in the UK finding a dispute with their employer in order to legally take strike action.
Load more updates
Back to top