'Greatest Paralympics ever'
International Paralympics Committee President Sir Philip Craven said the UK hosted, "quite simply amazing Paralympic Games" and called them, "the greatest Paralympic Games ever".
Homecoming for Ireland's double gold winning Paralympians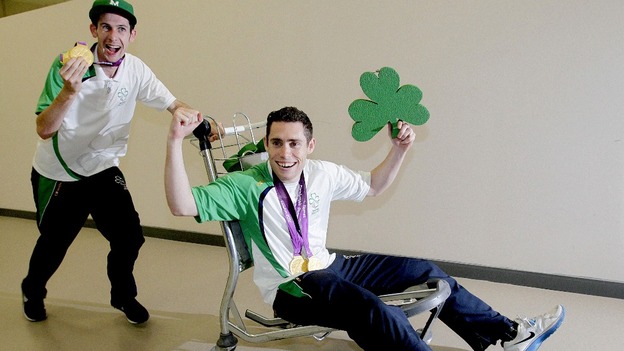 Ireland's double gold medal winning Paralympians Jason Smyth, Mark Rohan and Michael McKillop arrive at Dublin Airport to a huge welcome after London 2012.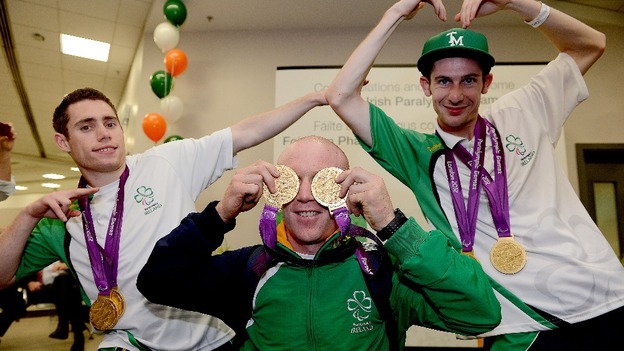 Paralympics finale watched by 7.7 million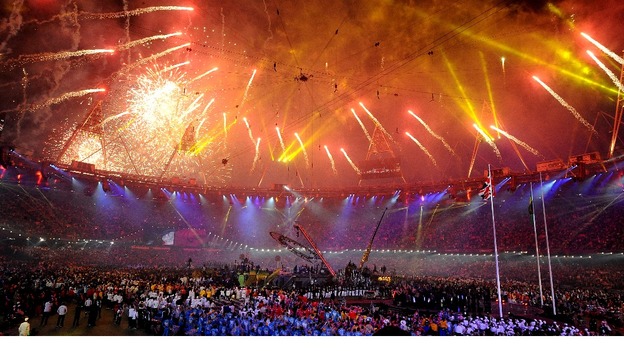 A TV audience of 7.7 million watched last night's Paralympics party bring the curtain down on London 2012.
The average audience for Channel 4's coverage of the Closing Ceremony - from 7pm to 11.10pm - was 5.9 million.
The peak figure was down from the 11.2 million who watched the Opening Ceremony.
Advertisement
Press marvel at Paralympic Closing Ceremony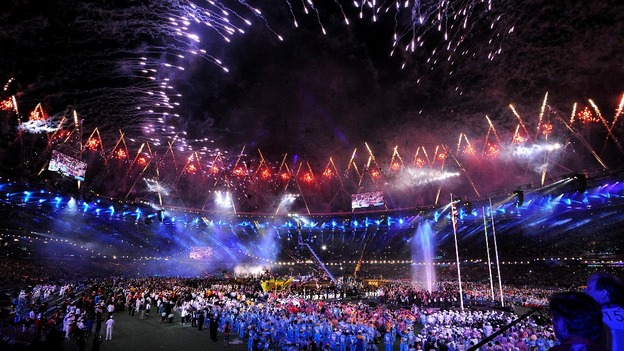 After decidedly mixed reviews for the Olympic Closing Ceremony, last night's fireworks-filled finale of the Paralympics has earned wide praise from the British press.
The Sun said the ceremony was filled with "the qualities we have marvelled at in the past 11 days. Passion. Determination. Courage."
The Daily Telegraph said the "rousing" party ended "in a riot of teared-filled jubilation."
The Daily Mail judged it "a wonderfully vibrant, uplifting tribute" to the Paralympians, adding: "Artistic director Kim Gavin's show was unashamedly melodramatic theatre at its British best."
The prime role of two ParalympicsGB stars was praised by the Guardian, which said: "Ellie Simmonds and Jonnie Peacock were as much of a draw as musical guests Jay-Z and Rihanna."
The Daily Mirror summed the ceremony up in "One word: Wow."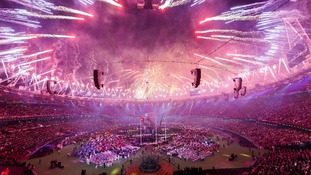 Ellie Simmonds: 'Sad that it's over but thinking of the dreams that have been planted'
It's sad that it's over. But think of the legacy that remains. This summer has changed the nation's attitude towards sport..
From
@QueenMond
on Twitter:
Think of every child who's eyes lit up watching their role models become heros. Think of how many dreams have been planted..
From
@QueenMond
on Twitter:
Think of every single person with a disability, who have been equally inspired by the stories and success of the Paralympic heros..
From
@QueenMond
on Twitter: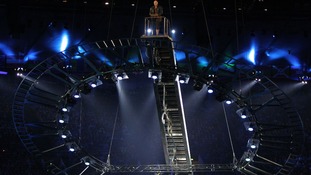 The Paralympic Closing Ceremony paid tribute to those injured while serving their country as wounded military personnel took key roles.
Read the full story
Advertisement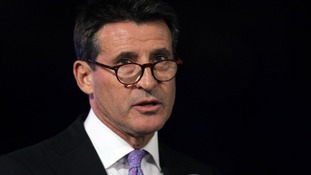 LOCOG chairman Seb Coe spoke about meeting an Olympic and Paralympic Games Makers during the Paralympic closing ceremony.
Read the full story
Boris Johnson: 'Tremendously proud and a bit sad'
Tremendously proud and more than a bit sad - like the father of a bride - to give away that flag tonight. London, you put on a great show!
From
@MayorofLondon
on Twitter:
Fireworks light up the London sky as Paralympics come to a close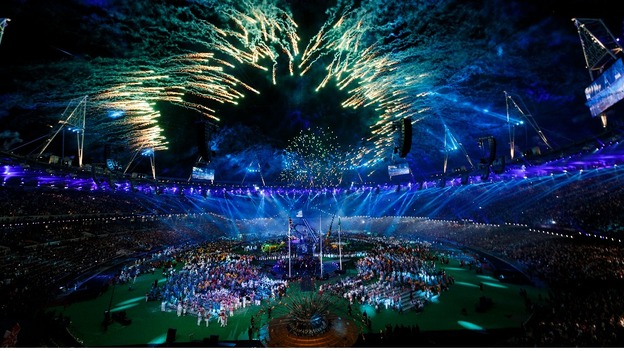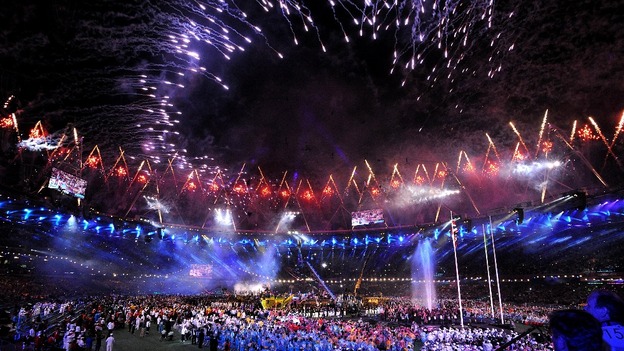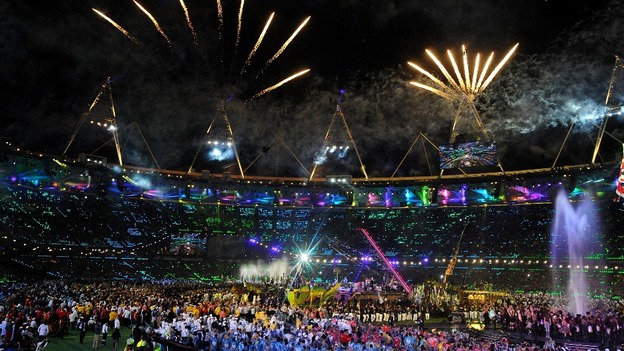 Jay-Z performs at closing ceremony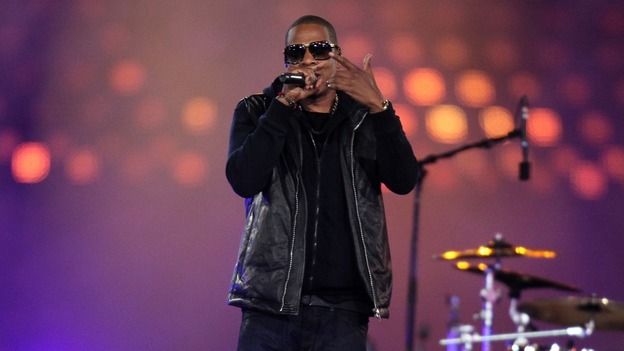 Load more updates
Back to top