Virgin to run West Coast line
Rail operator Virgin has been asked to continue running the West Coast Main Line for another 9-13 months. The Government's temporary fix comes after its u-turn over the award of a new franchise to First Great Western earlier this month.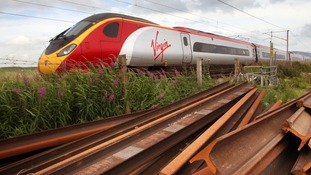 Rail operator Virgin has been asked to continue running the West Coast mainline for another few months after a Government U-turn.
Read the full story
Transport Secretary Patrick McLoughlin MP told the House of Commons that Virgin will continue to run the West Coast Main Line for the next nine to thirteen months. He said passengers would "see no impact" of the mistakes made by the Government.
"I am committed to ensuring passengers see no impact as the result of these mistakes. [...] Clearly we need to learn the lessons from the two reviews and will need to run a new competition for the West Coast franchise"
Advertisement
Sam Laidlaw, Centrica's boss, will complete the initial review into what went wrong in the bid by the end of October, with the full report released by the end of November.
The Transport Secretary Patrick McLoughlin said other franchises that have been "paused" should be restarted ASAP, but that can't be until after December.
Transport Secretary Patrick McLoughlin told the House of Commons it would be "untenable" for the West Coast Line contract to have gone ahead, but there has been no suggestion any bidders did anything wrong.
Interesting, he's full of praise for First Group, and says this mess should have no influence on future bids or how they run their contracts.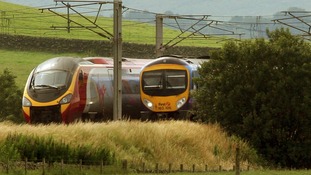 One railway line, one fudged bid, three more sets of negotations and three years to put it right.
Read the full story
Advertisement
Virgin have said they will give any profits from the extension of the West Coast franchise to charity or into developing renewable energy until January 2014.
George Muir, a rail expert, has told me it would have been "batty" not to extend the Virgin franchise for now.
He said the West Coast fiasco is down to two things: a botched policy of having fixed price 15-year franchises and bad organisation within the Department for Transport.
Transport Secretary spoke direct to Branson last night - talks not concluded on Virgin carrying on with franchise but mood is 'constructive'.
InterCity West Coast passengers face the prospect of three different operators in three years thanks to the Government's franchise fiasco.
To provide long term stability for passengers & staff, Govt's not for private profit rail company should have taken over the ICWC service.
Transport Secretary is mishandling this rail crisis. He must rethink his decision to ask DfT Board members to run the 'independent' inquiry.
Load more updates
Back to top