Hillsborough cop to retire
West Yorkshire Police chief constable Sir Norman Bettison is to retire in the aftermath of the report into the Hillsborough disaster. The police watchdog has received a referral from his police authority over his briefing after the tragedy.
David Cameron has explained why he went so far and deep with his apology over Hillsborough.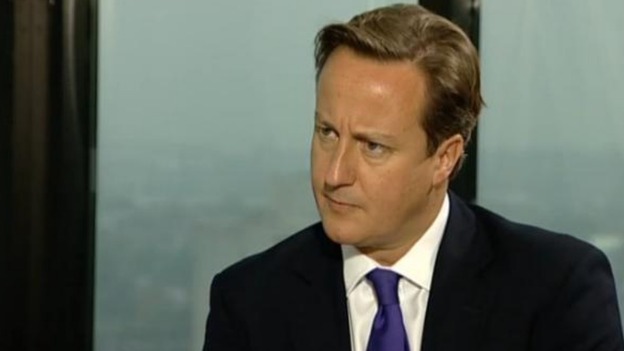 Speaking about the disaster for the first time since saying sorry, the Prime Minister told ITV Granada it was a simple case of reading the facts of the report and ensuring people living outside Liverpool fully understood the scale of injustice. Watch the interview in full here.
Norman Bettison shouldn't retire in 2013. He should resign now. He's taking a cowards way out, and should be stripped of his knighthood.
Advertisement
The bottom line has to be what is best for policing in West Yorkshire.

"Sir Norman has clearly taken that into consideration and already declared his intent to work with the IPCC investigation following the recent referral by the Police Authority.

We have had some discussion about the chief constable's possible retirement date and succession planning, but hadn't reached any firm agreement.

Sir Norman Bettison has been a very valued and effective chief constable. West Yorkshire is much the better for his leadership over the past six years or so.
– West Yorkshire Police Authority chairman Mark Burns-Williamson
Sir Norman Bettison's police authority chairman has backed the chief constable's decision to retire in the wake of Hillsborough Independent Panel report.
"In all the circumstances and after due consideration, we think this is the right decision for retirement in March 2013," said West Yorkshire Police Authority chairman Mark Burns-Williamson.
Once touted as a frontrunner to become Britain's most senior police officer, Sir Norman Bettison's career has been dogged by the Hillsborough disaster.
He resigned in the wake of last month's Hillsborough Independent Panel's report, which renewed allegations he was involved in the police's "black propaganda" campaign over the disaster.
A member of South Yorkshire Police's internal review group on Hillsborough, in 1993 he became Assistant Chief Constable of West Yorkshire Police
Made Chief Constable of Merseyside Police in 1998, prompting anger from families of Hillsborough victims and resignations in Merseyside Police Authority
Named an honorary fellow of Liverpool's John Moores University and retired in 2004
Knighted for services to policing in 2006, before returning to become West Yorkshire Police's chief constable in January 2007
Tipped by media in 2008 to succeed ousted Metropolitan Police Commissioner Sir Ian Blair, but ruled himself out of race
Denies wrongdoing over Hillsborough disaster, but retired after being faced with an Independent Police Complaints Commission investigation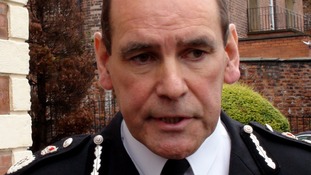 The families of Hillsborough victims welcomed the retirement Sir Norman Bettison, who criticised Liverpool fans in the wake of the disaster.
Read the full story
Advertisement
Trevor Hicks, who lost two daughters in the Hillsborough disaster, said he was "glad" Sir Norman Bettison was retiring, but that it was not enough.
Mr Hicks said:
I'm glad he's realised his position is untenable, however I'm determined that he does not escape his just desserts and I will make sure he's stripped of his knighthood.

He should leave with nothing, like he tried to leave the families.
Hillsborough campaigner Anne Williams said Sir Norman Bettison had no choice but to retire after the findings of the recent report.
Ms Williams, whose 15-year-old son Kevin died on the Leppings Lane terrace, said:
I think the whole lot of them who have been involved for these 23 years should all go for the hurt that they have caused us for 23 years.

I don't think he would have retired if it wasn't for the Hillsborough report.
Margaret Aspinall, whose 18-year-old son James died during the Hillsborough disaster, said she was "absolutely delighted" to hear Sir Norman Bettison is retiring.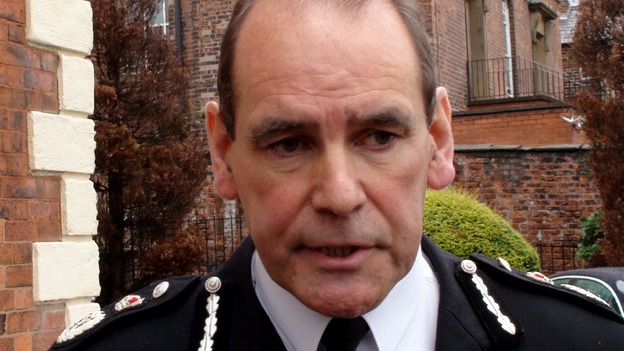 The chairwoman of the Hillsborough Families Support Group said: "Obviously I'm very very pleased. I'm absolutely delighted that he's going. But then, he'll be going on his full pension, and I'd like to know the full reasons why he's choosing to retire as soon as this".
The chief constable of West Yorkshire has announced he will retire on 31 March 2013.
Ms Aspinall continued: "Why didn't he stay then, until the IPCC came out with their investigation?"
"But he's decided to leave. I'm not arguing against it, because I'm thrilled that he is going, but if he's got nothing to hide, why is he retiring? The man has got something to worry about".
President of the Association of Chief Police Officers Sir Hugh Orde has hailed retiring West Yorkshire chief constable Sir Norman Bettison's "outstanding contribution" to the police service.
Sir Hugh said in a statement:
Sir Norman Bettison has served the public as a police officer with distinction for nearly 40 years, and at the rank of chief constable since 1998.

At the national level he has made an outstanding contribution to the work of the police service as a whole in cutting crime and keeping the public safe.

He has lead in a number of national areas such as the development of neighbourhood policing and the police approach to preventing terrorism and violent extremism.

His depth of knowledge and experience is highly regarded within the service and he will be a great loss to policing.
Load more updates
Back to top