Apple launches iPhone 5
Apple is unveiling the new iPhone 5. The handset is 18% thinner, 20% lighter and with a 4-inch 16:9 screen. But critics say it 'lacked in surprises'.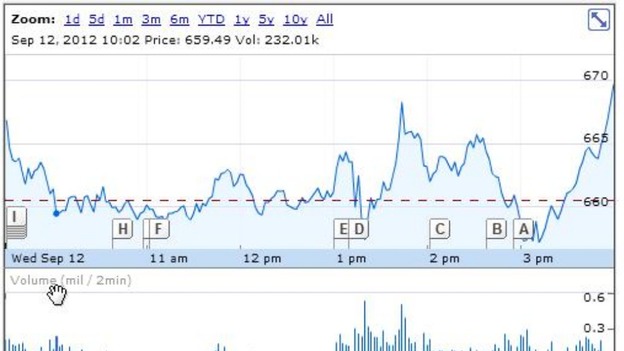 Apple's share price was up 9.13 points (1.38%) on this morning's opening figure following the launch of the iPhone 5.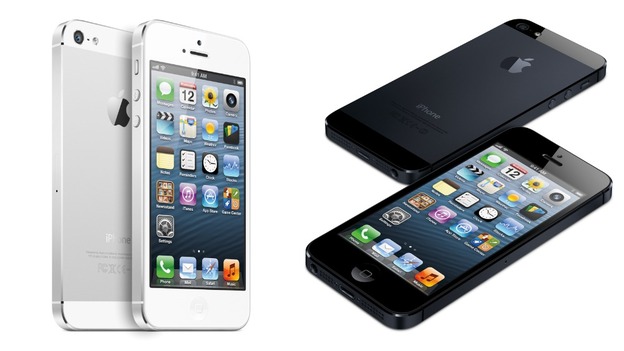 Apple revealed that the iPhone 5 is available to preorder from 14th September (this Friday) for a price beginning at £529.
Advertisement
We asked users of the ITV News Facebook page whether tonight's announcement would tempt them into an iPhone 5 purchase:
Suga Tips Goody: "I will hang on until 4G is available nationwide, until then its not worth it."
Mary O' Hagan: "It's identical...features they are blowing about..are already on S3!"
Shelly Williamson: "Will probably upgrade to a 5 when my current contract for iPhone4 runs out."
Apart from being the only UK handset so far to support the 4G mobile internet network, how does Apple's latest offering compare to its rivals?
Screen size:
iPhone 5: 4 inches
Samsung Galaxy S III: 4.8 inches
Nokia Lumia 920: 4.5 inches
Camera:
iPhone 5: 8 megapixels
Samsung Galaxy S III: 8 megapixels
Nokia Lumia 920: 8 megapixels
Battery life:
iPhone 5: 225 hours standby, 8 hours talk time
Samsung Galaxy S III: 790 hours standby, 11 hours talk time
Nokia Lumia 920: 300 hours standby, 10 hours talk time
Graeme Neill is deputy editor of Mobile magazine:
Many of the features of the iPhone 5 were known already so tonight's announcement was a bit lacking in surprises. The company has responded to consumer demand by increasing the screen size, improving the camera and making the battery last longer.

UK customers on Orange and T-Mobile will be able to use the phone on a next generation mobile network, when it launches later this year, which means they will be able to download video faster.
The phone is definitely a step forward for Apple but probably not the step change that many were hoping for.

However, Apple was in the same situation last year when it announced the iPhone 4S.

That was initially seen as slightly disappointing but Apple went on to have its biggest ever quarter for iPhone sales.

The new device looks like it will be priced quite competitively so Apple will hope it has a similar performance in the next few months of this year.
Apple has just announcedthat EE will launch an exclusive 4G LTE version of the new iPhone when the EEcustomer brand launches in the coming weeks, giving customers five times fasternetwork speeds than on 3G.

Our Orange and T-Mobile customers will also be able to get hold of the iPhone 5with the biggest and best network and the fastest possible 3G network speeds.

Pricing and availabilityto be announced in due course.
– Everything Everywhere statement
Advertisement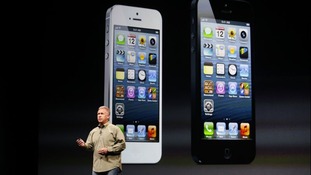 Apple's iPhone 5 will be the first handset in the UK to be compatible with Everything Everywhere's new 4G mobile internet network.
Read the full story
Apple confirms that the iPhone 5 will begin shipping on September 21st, including to customers in the UK.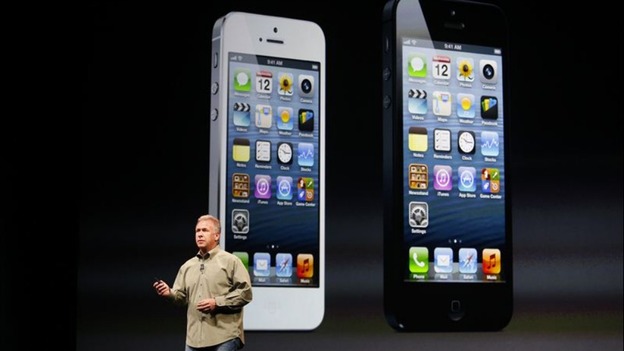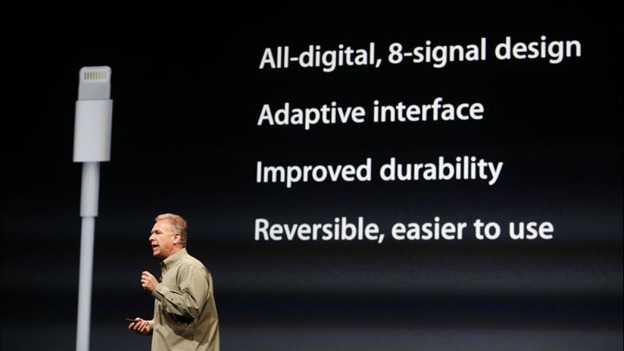 Apple's iPhone 5 will use a new connector called 'Lightning', the company announced.
It's smaller than its predecessor so the new handset will not work with accessories designed for the iPhone 4S and before.
Load more updates
Back to top