Hatton announces comeback
Ricky Hatton has announced his boxing comeback and will fight on November 24 at the Manchester Arena. He is expected to target a world title rematch with Paulie Malignaggi.
The father of former boxing champion Ricky Hatton was arrested for attacking his son the day before he announced his comeback, police sources said.
It is understood that Hatton, 33, had to protect himself after his dad Ray, 61, attacked him during a heated row in the car park outside his Manchester gym.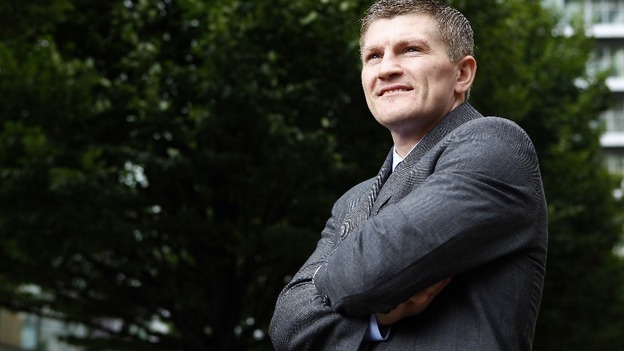 Police were called and Hatton senior was arrested and cautioned.
A spokesman for Greater Manchester Police said: "Shortly before 11.45am on Thursday, police received reports that there had been a fight involving two men outside a health and fitness club on Market Street, Hyde."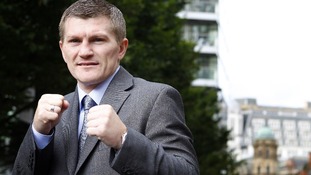 Ricky Hatton has said his boxing comeback is not about money but redemption and earning the nation's pride again.
Read the full story
Advertisement
Ricky Hatton said he was "back to fight for world titles" as he announced his return to boxing.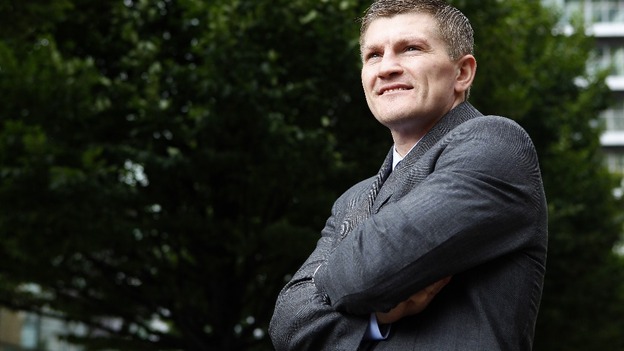 Hatton, who would often put on weight between fights and checked into a rehabilitation centre in London in 2010 after being photographed apparently snorting cocaine, said:
He said: "It's well documented what's happened to me, my life turned to mush. I feel I've put a bit back into the game but it didn't fill the void. I got my trainer's licence and started working in the ring and that started the fires burning and I started looking after myself a bit better.
"I'm back to fight for world titles. It's more than a comeback. It's worth more than money. A lot of people have said they don't want me to tarnish the legacy but they don't know what goes on between my ears."
May 13th 2012. @mcfc 3 QPR 2. Best comeback I've seen. So far…
by Mike Hall: ITV Granada sports correspondent
Ricky Hatton has told a packed news conference that his comeback is not about money, it is about redemption and making a nation proud again.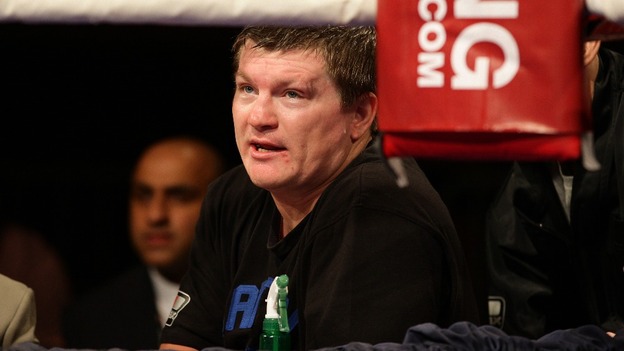 Ricky Hatton will announce his return to the ring at a press conference later. The boxer will fight on November 24 at the Manchester Arena against an opponent yet to be named.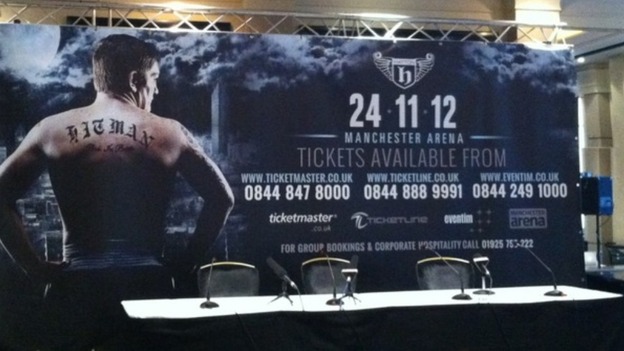 Advertisement
I don't see what is in it for him. You have to come back for a reason and I don't see what the reason is.

Ricky achieved what he did in a brilliant career, but he is not the type of kid who likes to stay fit and in shape.

Ricky likes to go out for a beer. His lifestyle is just not suited to be a professional boxer and it is a mistake for him to come back.
– Welterweight rival Junior Witter
Boxing promoter Frank Warren Frank Warren has urged Ricky Hatton to abandon his ill-advised comeback plans, fearing the inevitable decline of his skills will render his return an anti-climax.
The 33-year-old's last outing was a savage second-round knockout by Manny Pacquiao in May 2009 and he has since overcome drug and alcohol problems.
But Warren, who split from Hatton in 2005 after guiding him to the IBF world light-welterweight title, doubts the 33-year-old has anything left to offer.
I'd prefer Ricky not to box. He's not going to get any better at the age of 33, but it's his decision. He's returned to the gym and that has given him focus and direction, but I'd rather he stay there training and not fight. I hope he's still got it, but it won't be there...it just doesn't happen like that.

He's had a lot of problems outside the ring for a long, long time and it just won't happen. I believe he's had a good career and he should reflect on that. No-one should be encouraging him to return and I just hope it doesn't wind up being a big disappointment for him.
– Boxing promoter Frank Warren
Ricky Hatton makes his professional debut in 1997 against Colin McAuley.
On 5 June 2005 Hatton defeats Light Welterweight Champion Kostya Tszyu.
Hatton wins the WBA Welterweight crown from Luis Collazo in 2006.
On 20 January 2007 Hatton beats Juan Urango to win the IBF Light Welterweight title.
On 23 June 2007 Hatton knocks out former world champion Jose Luis Castillo in four rounds.
On December 8th, 2007 Hatton loses the welterweight fight to Floyd Mayweather Jr in the 10th round.
On 24 May 2008 Hatton beats Mexican Juan Lazcano to retain the IBO Light Welterweight title.
Hatton beats Paulie Malignaggi on 22 November for Hatton's The Ring Light Welterweight title.
Manny Pacquiao defeats Hatton with a second round knockout on May 2, 2009.
On 7 July 2011 Hatton announces his retirement from boxing.
Ricky Hatton is expected to target a world title rematch with former foe Paulie Malignaggi when he announces his decision to return to the ring today.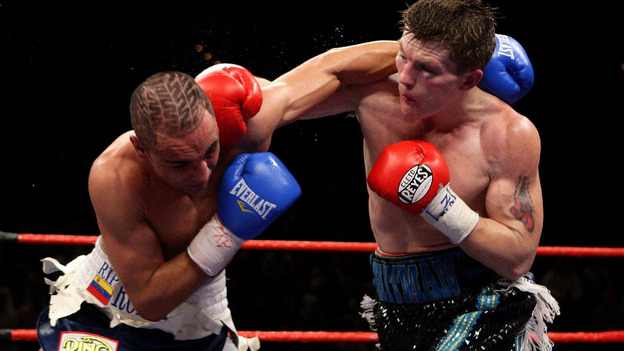 Hatton is expected to sign a multi-fight deal with a broadcaster which is designed to culminate in a rematch next year with New Yorker Malignaggi, whom he beat in Las Vegas in 2008.
While Hatton went on to be floored by Pacquiao, Malignaggi has reinvented himself and won the WBA welterweight title with a stoppage win over Vyacheslav Senchenko in Ukraine in April.
Load more updates
Back to top