Unfair dismissal payouts capped
Workers will face a cut in how much compensation they can win for unfair dismissal at employment tribunals. The Business Secretary Vince Cable is set to also announce he's dropping plans to make it easier to fire under-performing staff.
The Confederation of British Industry (CBI) has said the Government's new employment proposals will be judged on how "quickly and effectively" future changes are implemented.
Businesses want to see progress on key areas of employment law reform.

The Government has identified the right issues to address – unclogging time-consuming employment tribunals, encouraging early fair settlement of disputes and reform to TUPE and redundancy rules that heap red tape onto business.

As in other areas of government policy, what really matters now is taking action to deliver real change on the ground.

Firms will judge the Government's performance on how quickly and effectively these changes start to have a positive impact on their businesses, not the state of the debate in Whitehall.
– CBI's Chief Policy Director Katja Hall
GMB trade union general secretary Paul Kenny has said the Government's new employment proposals are "unlikely to create jobs".
He said: "This is unlikely to create jobs as the overwhelming majority of employers do not think about the rights of employees when making decisions about employing more staff. Such decisions are influenced by factors like their confidence about future demand for their goods or services."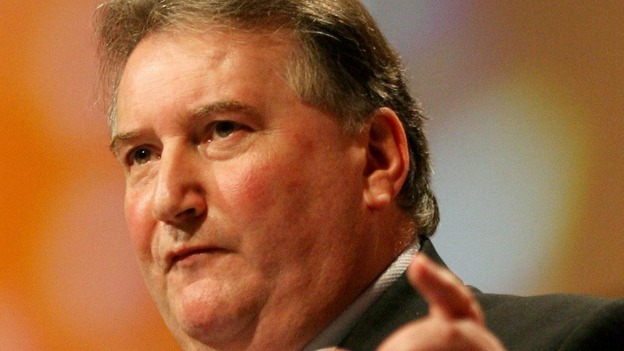 Kenny added: "Employers' confidence has been knocked sideways by this government stalling the recovery they inherited and the double dip recession.
"In fact the steps being taken here by government, and the 'noises off' about it being easier to sack people, will have a much more profound effect on workers than employers. It will increase feelings of job insecurity and reduce the confidence of workers as consumers to commit to spending."
Advertisement
Business bosses are to be given stronger legal protections to fire under-performing staff.
Settlement agreements - where employers can offer under-performing employees a pay off - could become more widely used to resolve disputes.
If a worker accepts a deal it will become legally protected so it cannot be used later as evidence in any court case or tribunal.
Plans for the proposals to change the limit on unfair dismissal payouts to a maximum of 12 months' salary or set it at an even lower figure.
The Business Secretary wants to reduce the current £72,300 pay-off cap.
Dr Adam Marshall, Director of Policy at the British Chambers of Commerce (BCC) has said "employers will be encouraged" by Business Secretary Vince Cable's proposed law changes.
Employers will be encouraged that the Government is taking steps to reduce the burden of the employment system and create a more flexible labour market. Dismissal is always a last resort, but is at times necessary to protect a business and other members of staff.

The fear of malicious tribunal claims and an unnecessarily antagonistic dismissal process has a chilling effect on employment.
We would urge the government to move swiftly from consultation to implementation on settlement agreements and lower tribunal awards, as these proposals will boost confidence when businesses on the ground can see them in action.
– British Chambers of Commerce (BCC) statement
Shadow Business Secretary Chuka Umunna has told ITV News it is "extraordinary" that the Government is making things "easier" for businesses to dismiss staff.
The Labour MP said: "Our economy hasn't grown for three consecutive quarters."
He added: "It is extraordinary that the thing this government thinks it should be doing is making it easier to fire people as opposed to hire people and that is why watering down people's rights at work is really a distraction."
Vince Cable has told Daybreak that he is "firmly against a hire and fire culture" but still wants to have confidence in small businesses so that they can hire people.
Advertisement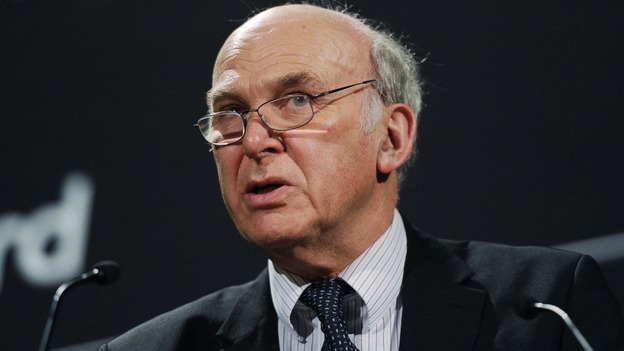 Business Secretary Vince Cable has told Daybreak that the Government "wants to have confidence in businesses so that they can hire people" ahead of plans to be announced today to cut compensation workers can claim in unfair dismissals.
Mr Cable said that he is trying to get away from a "very legalistic system" and the new plan will allows small companies to feel confident that they can take someone on and not get "caught up in legal work".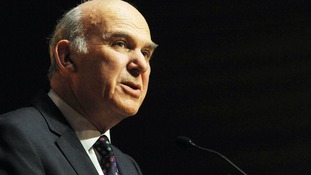 Vince Cable will announce that "no-fault dismissal" proposals are being dropped after a lack of support among the business community.
Read the full story
Ministers should be making it easier to hire, not easier to fire people. We are in a double dip recession due to this Government's failed economic policies, not because of the protections people have at work. Instead of adopting a credible plan for growth, this Government is attacking rights of every employee in this country.

Sacrificing people's rights at work is not the way to bolster consumer confidence and get our economy moving again.
– Shadow Business Secretary Chuka Umunna
We are very pleased that Adrian Beecroft's proposal to allow employers to fire employees at whim has been ignored. This would have would have set workers' rights back decades and created huge insecurity in workplaces throughout the country.

However, reducing payouts for unfair dismissals will let bad employers off lightly and deter victims from pursuing genuine cases. This will feel like another slap in the face following the Government's decision to bring in fees for employment tribunals.
– TUC General Secretary Brendan Barber
For all the Government's talk that helping businesses to sack poor performing workers will make them more productive this is little more than a smokescreen to erode hard won rights.

Making it easier for bad employers to get away with misconduct is not the way to kick-start our economy and will not create a single job.
– TUC General Secretary Brendan Barber
Load more updates
Back to top