Family anger at G20 PC hearing
Ian Tomlinson's family have branded the police disciplinary hearing for the Met Police officer cleared of his manslaughter during the G20 protests in 2009, a "whitewash." PC Simon Harwood has been sacked after being found guilty of misconduct.
The panel is expected to return in around an hour to decide whether PC Harwood will be dismissed.
by Ronke Phillips: ITV London Correspondent
PC Harwood's lawyer says he offered to resign after the inquest ruling, and again after the criminal trial "because he felt it was the right thing to do".
Advertisement
He has described again and again the huge gap between what he understood at the time and thought he was doing at the time, and what he now realises was the case. He had no way of knowing at the time what Mr Tomlinson's level of intoxication was and all of the medical difficulties before that time
– Patrick Gibbs QC, for Harwood
PC Harwood's legal team told the hearing the officer accepted that it was "impossible for him ever again to be employed as a police officer".
by Ronke Phillips: ITV London Correspondent
Ian Tomlinson's family have walked out of the police misconduct hearing saying the proceedings are a "whitewash" as they left.
The panel is expected to decide whether or not PC Harwood should be dismissed after breaching professional standards.
Advertisement
Panel finds that PC Harwood guilty of gross misconduct for breaching standards. The panel decided it wasn't necessary to look at whether PC Harwood's actions caused or contributed to Ian Tomlinson's death.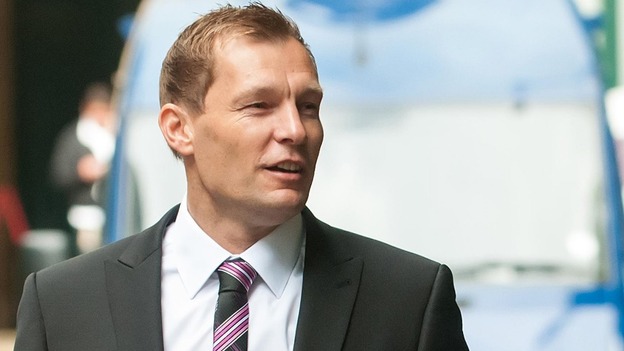 by Ronke Phillips: ITV London Correspondent
Panel about to return in PC Simon Harwood misconduct hearing.
The panel is now out for half an hour deciding whether to pursue the causation issue.
The lawyer for Ian Tomlinson's family has criticised Met Police officer Simon Harwood, who was cleared of his manslaughter in 2009 but who has accepted his actions discredited the force:
Obfuscation: #Harwood admits gross misconduct for 'unnecessary' force but not 'unreasonable or disproportionate' force.
Chance for Met to accept responsibility for #Harwood, judge his conduct & it's consequences. To ignore conseqs wld render hearing pointless.
Load more updates
Back to top