Hillsborough tribute at Anfield
Liverpool's players will pay tribute to the 96 fans who died in the Hillsborough disaster at the first home game since the report was published - against fierce rivals Manchester United today.
Manchester United manager Sir Alex Ferguson has written a letter to fans travelling to Anfield this Sunday. It reads:
Today is about thinking hard about what makes United the best club in the world. Our rivalry with Liverpool is based on a determination to come out on top - a wish to see us crowned the best against a team that held that honour for so long.
It cannot and should never be based on personal hatred. Just ten days ago, we heard the terrible, damning truth about the deaths of 96 fans who went to watch their team try and reach the FA Cup final and never came back. What happened to them should wake the conscience of everyone connected with the game.

Our great club stands with our great neighbours Liverpool today to remember that loss and pay tribute to their campaign for justice. I know I can count on you to stand with us in the best traditions of the best fans in the game.
– Sir Alex Ferguson
Liverpool managing director Ian Ayre told talkSPORT: "It will be an emotional and big game for everybody.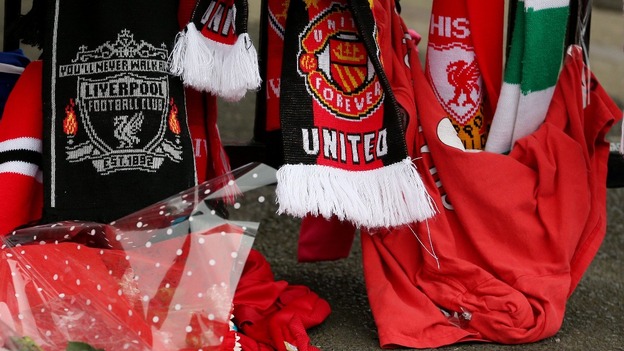 "Obviously this is our first home game since the announcement and findings and it's a great opportunity for our fans to pay their respects and in many ways for everybody to pay respect to our fans".
He added: "We have massive respect for what Manchester United went through with their own tragedy and I remember in Kenny Dalglish's book he made the point that one of the first people to call him after the Hillsborough disaster was Sir Alex Ferguson, and that says it all".
Advertisement
Manchester United manager Sir Alex Ferguson fears the players could be affected by the emotion of Sunday's game against Liverpool.
The match will be the first for Liverpool at Anfield since an independent panel delivered the damning findings on the Hillsborough tragedy last week.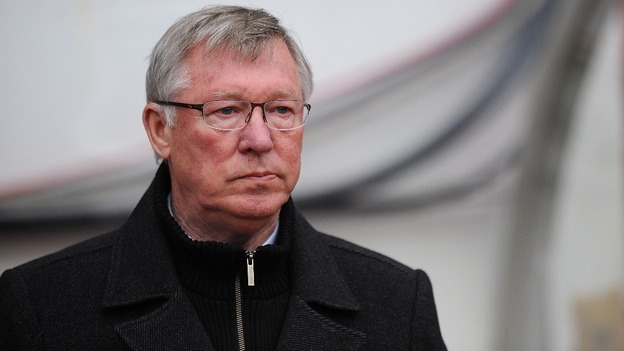 Having gone through a similar occasion four years - the 50th anniversary of the Munich air disaster - the Manchester United boss accepted that emotion may have an impact.
He said: "It's a possibility, I don't deny that. Human nature can be that way. When we played Manchester City for the 50th anniversary of Munich the place was so flat in the dressing room before the game. I even felt it myself.
"We just couldn't perform and were glad to get it out the way. It was such an emotional day for us and it could be that way on Sunday."
The Chief Constable of West Yorkshire dismissed suggestions today he should consider resigning following complaints alleging he supplied misleading information after the Hillsborough tragedy. Sir Norman Bettison is meeting currently with his police authority. Watch his comments from ITV Calendar.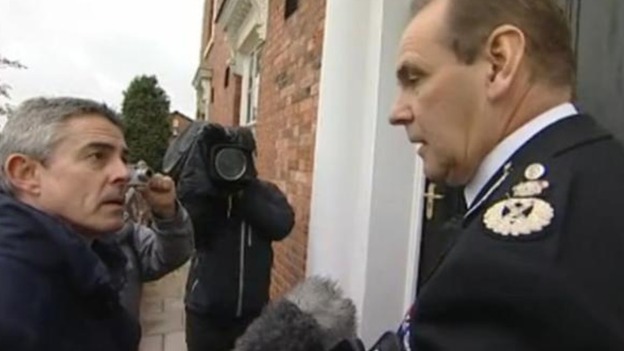 We will be talking to him [Sir Norman Bettison] later in private regarding the whole situation in relation to the Hillsborough report. Sir Norman has our confidence to continue on as chief constable and get on with the job and that is the situation as it stands today.

I'm certain that we've followed due process with regard to referral to the IPCC and this week he [Sir Norman] has been getting on with the job of chief constable, making sure the policing of the county is there and continues.
– Mark Burns-Williamson, Police authority chairman
A regulator will look at the way solicitors conducted themselves following the Hillsborough disaster. The Solicitors Regulation Authority says it has looked at last week's report by the Hillsborough Independent Panel which highlights "serious concerns".
The issues arising from the report impact on the publics confidence in the legal profession and we will undertake a thorough investigation of those issues. The first step is to begin a detailed review of all relevant evidence arising from the report and from the various proceedings. The SRA has yet to receive any formal complaints about the conduct of solicitors involved in Hillsborough legal proceedings.
– Samantha Barrass, SRA Executive Director
Advertisement
by David Hirst: ITV Calendar Correspondent
Sir Norman Bettison insists it's "business as usual". His future is being discussed today by West Yorkshire Police Authority.
Get more on this story from ITV Calendar.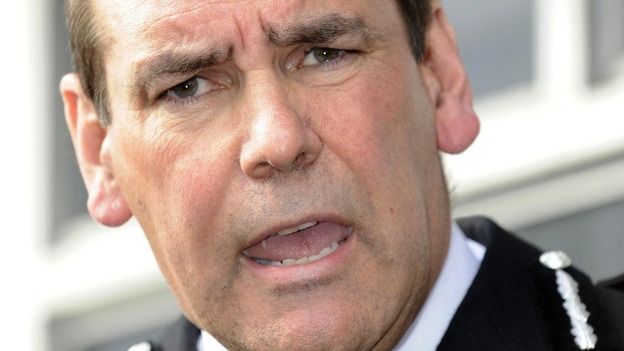 Every player will shake hands with Luis Suarez on Sunday. The Sun newspaper has spoken to a source at Manchester United who claims:
On a day such as Sunday, which is bound to be full of all kinds of emotion, no one wants anything to happen that will tarnish the match. Luis and Patrice will shake hands just as every other player will shake hands. They want to show unity between United and Liverpool. It is only proper that the right example should come from players on the pitch.
Manchester United's Michael Carrick says he wants Sunday's game with Liverpool to be remembered for the football. The game marks Luis Suarez's first meeting with Patrice Evra since he snubbed a handshake. It will also be the first game at Anfield since the judgement on Hillsborough last week.
After what has gone on there is added responsibility on the players for everything to go smoothly. We will be doing our utmost to make sure that is the case.

It is a heated game because it is a great football match. That is what should be celebrated really. It is a rivalry of two great clubs with great histories and traditions.

It is what makes the game so special, a classic game worldwide. Hopefully it will be a cracking game of football because it is vital after Sunday everyone is talking about the football.
– Michael Carrick
Load more updates
Back to top