Cameron faces confidence crisis
David Cameron is facing a crisis of confidence from his own MPs over the Andrew Mitchell affair, and is under pressure to sack members of his inner circle according to reports in the Sunday Times.
Jeremy Hunt has told Daybreak that he was sad to see Andrew Mitchell resign following the 'plebgate' scandal.
The Health Secretary said: "I'm sure Andrew will have a very exciting future ahead of him."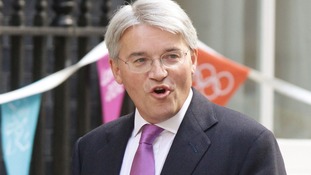 David Cameron admits it 'became apparent' to the former Chief Whip that he could no longer do his job. So why was it not apparent to the PM?
Read the full story
Advertisement
More than half of Scots would be more likely to vote for independence if the Conservatives were would be returned to power in Westminster at the next general election.
A poll for The Sunday Times (£) and Real Radio Scotland found 37% of Scots said the country should be independent, with 45% against.
When it asked voters what they would do if they felt the 2015 UK general election would result in either a majority Conservative government at Westminster or another Tory-Liberal Democrat coalition;
52% said this would make them likely to vote in favour of Scotland leaving the UK
40% of those questioned said they would be unlikely to vote for independence
8% said they did not know how they would cast their ballot
A total of 972 voters north of the border were questioned for the Panelbase survey, which comes less than a week after Prime Minister David Cameron signed a deal on the independence referendum with Scottish First Minister Alex Salmond.
The Home Secretary has refused to say if she had been part of effort by Tory MPs to persuade Andrew Mitchell to resign as chief whip.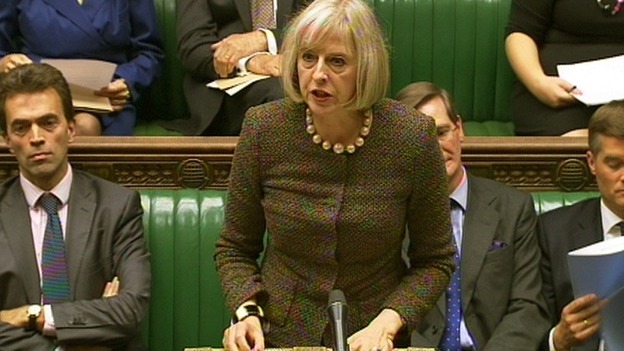 Asked about the claims, Theresa May told BBC1's Sunday Politics: "I'm not going to talk about private conversations. Andrew has resigned. I think that is an end to the issue."
She also played down the significance of recent headlines, insisting the Government was doing well on issues that mattered to voters. "For voters what matters is what the Government actually delivers for people."
Conservative MP Philip Davies has said that the Andrew Mitchell affair had been badly handled and he should have quit sooner.
He told the Sky News Murnaghan programme:
Andrew Mitchell should have resigned, I think when he didn't resign the Prime Minister should have sacked him.

I was thinking he should go, he has gone, he's done the right thing. David Cameron's loyalty to him was commendable, if misguided. I'm certainly not going to kick a man when he's down, he's done the right thing.
Conservative backbencher Nadine Dorries said it was a "huge mistake" for David Cameron to replace one public school chief whip with another after the resignation of Andrew Mitchell.
Writing in the Mail on Sunday, she said:
It is a huge mistake for Cameron to have replaced Rugby School-educated Mitchell with Old Etonian Sir George.

For a man whose only job was in PR, it displays crass party mismanagement by Cameron.
Ms Dorries, a long-standing critic of Mr Cameron, said the current Tory leadership was not doing enough for "meritocracy" and "aspiration".
It sends out the message that to strive is pointless, because when it comes down to it, those who can succeed are the already wealthy and well-connected. That to be someone in politics, you first need to have been born into the right circle of families and to be somebody's friend at school.
Advertisement
Not sure Norm Tebbitt is the right one to be adviding DC over Party discipline. Cons MPs have changed & are independent thinkers.
Yes, listen to Lords with experience as Tebitt suggests, BUT someone needed to provide the input provided by Andy Coulson.
Andrew Mitchell's fate was decided by a group of Tory MPs in what is being dubbed as the "battle of the tea room", reports the Independent on Sunday.
The Chief Whip resigned on Friday, four weeks after his rant at police officers.
Witnesses to the turbulent scenes in the Commons tea room and the 1922 Committee meeting last week said the majority of the 148 MPs elected to Westminster two years ago "signed his death warrant" by draining support from the Chief Whip.

One senior figure said Mr Mitchell had "completely misunderstood" the ferocity of "the 2010", as they are referred to in Westminster.

The group, making up about half the Tory parliementary party, was instrumental in Mr Mitchell's decision to resign over "plebgate".
– Jane Merrick, The Independent on Sunday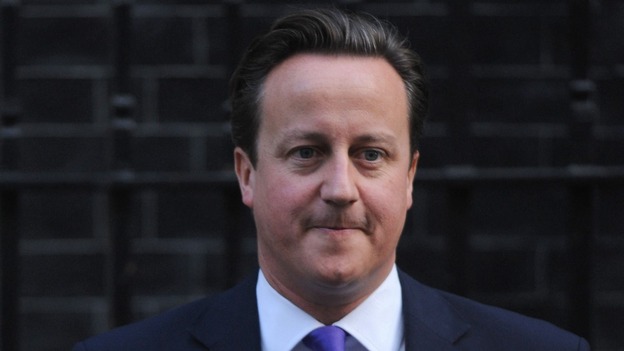 David Cameron is facing a crisis of confidence from his own MPs over the Andrew Mitchell affair, and is under pressure to sack members of his inner circle, reports the Sunday Times.
MPs from across the party have called on Cameron and George Osborne to shake up "the government machine", claiming that many Downing Street aides were "teenagers" from public school backgrounds with no knowledge of business.
Former Tory chairman Norman Tebbit has attacked David Cameron and the coalition, accusing them of a lack of competence.
Writing in the Observer, he says that the government "has let itself be called a government of unfeeling toffs."
The trouble is that there is simply nothing that can be done to convince the public that the more and more wild accusations of arrogant toff behaviour are more than somewhat overdone.

At such times, as many of us have learned from painful experience, it is best to change the subject.

This government has earned a bad name for being a government of toffs who neither know, nor care, how the other half lives.
– Norman Tebbit
Load more updates
Back to top