Cameron faces confidence crisis
David Cameron is facing a crisis of confidence from his own MPs over the Andrew Mitchell affair, and is under pressure to sack members of his inner circle according to reports in the Sunday Times.
The Guardian is reporting that Andrew Mitchell was forced to resign in a revolt by young MPs lead by Tory grandee Lord Tebbit.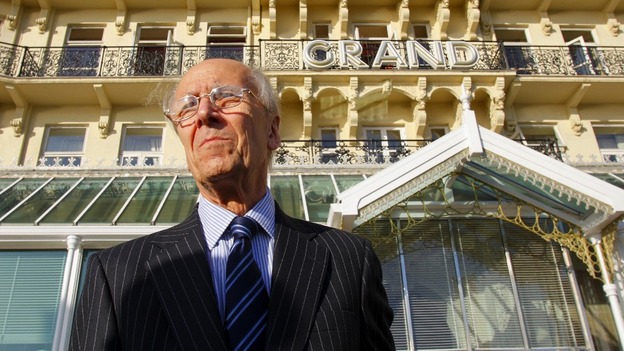 The revelation comes as Lord Tebbit writes in tomorrow's Observer criticising the coalition for a lack of competence:
"This dog of a coalition government has let itself be given a bad name and now anybody can beat it. It has let itself be called a government of unfeeling toffs.
"Past governments have had far more real Tory toffs: prime ministers Alec Douglas-Home and Harold Macmillan, or even in Thatcher's day, Whitelaw, Soames, Hailsham, Carrington, Gowrie, Joseph, Avon, Trenchard and plenty more, without incurring similar abuse."
"The abiding sin of the government is not that some ministers are rich, but that it seems unable to manage its affairs competently."
Andrew Mitchell certainly did hang on and hang on for a very long time, but why go now? Because he realised he had become the poster boy for what people most dislike about this Government.
What is not in doubt about the government is that it is taking tough and unpopular decisions and the difficulty is that you can survive lots of things in politics, but if you become the symbol of peoples resentments against that government then you really are in trouble.
What is most interesting about tonight is that he has adamantly come out and denied using the word 'pleb' which was the one that was so toxic.
Advertisement
Michael Gove, the Secretary of State for Education, said Tory Chief Whip Andrew Mitchell resigned due to "a moment of exasperation" in his row with a police officer.
David Cameron has replaced one keen cyclist with another by appointing George Young as Andrew Mitchell's replacement as Tory Chief Whip:
Sir George Samuel Knatchbull Young, 6th Baronet, to use his full title, first became an MP in 1974.
Thought to have retired to the backbenches after being reshuffled out of Cabinet in September.
Gave up his position as Leader of the House to make way for former health secretary Andrew Lansley.
A keen cyclist since being banned for drinking driving in 1987.
Founded the parliamentary bicycle pool and has earned the moniker the "bicycling baronet".
Opposition whip under Margaret Thatcher before she entered Downing Street.
Held a variety of ministerial posts in the 1980s and 1990s, ending up as transport secretary in 1995.
Sir George Young has been appointed the Government's Chief Whip following Andrew Mitchell's resignation, Downing Street has said.
The Tory backbencher Nadine Dorries has warned that Sir George Young is too loyal to David Cameron and the party to carry out his job of listening to the concerns of backbenchers effectively.
I love George Young, he is the nicest man but totally 100% loyal to Cameron and the Government a party first no matter what at all costs man
Advertisement
The Conservative MP Michael Fabricant, a party vice chairman and former deputy whip, has welcomed Sir George Young's appointment as Chief Whip:
George Young is a clever choice. As Leader of the House he was innovative with the BackBench Committee and he will listen to advice.
The Spectator's Political Editor James Forsyth is reporting that Sir George Young is the new Chief Whip after Andrew Mitchell resigned:
Sir George Young the new chief whip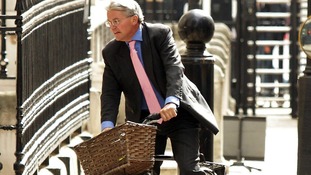 Government Chief Whip Andrew Mitchell has resigned after swearing at police guarding Downing Street.
Read the full story
"After weeks in complete denial, Andrew Mitchell has finally bowed to public pressure.

What people will want to know is why, when the entire country could see that what Andrew Mitchell did was wrong, the Prime Minister totally failed to act.

David Cameron is left looking profoundly weak and totally out of touch, doing everything he could to hold on to Andrew Mitchell only for his Chief Whip to bow to the inevitable given the understandable public anger.
There is a pattern of behaviour: an out of touch high handed government where the Chief Whip can insult the police as plebs and the Chancellor thinks he has a right to sit in first class without paying the fare.

This Tory Government day by day show they think it's one rule for them, another for everyone else.
– Michael Dugher, shadow cabinet office minister
Load more updates
Back to top