Cameron faces confidence crisis
David Cameron is facing a crisis of confidence from his own MPs over the Andrew Mitchell affair, and is under pressure to sack members of his inner circle according to reports in the Sunday Times.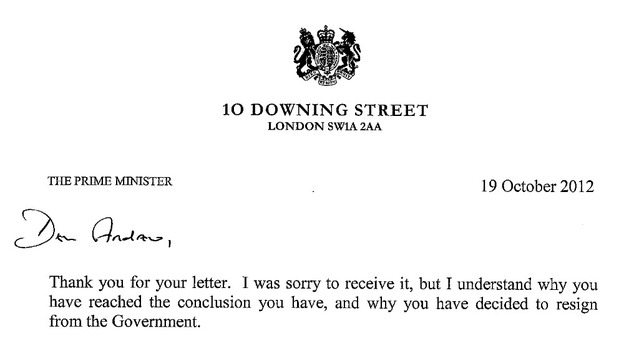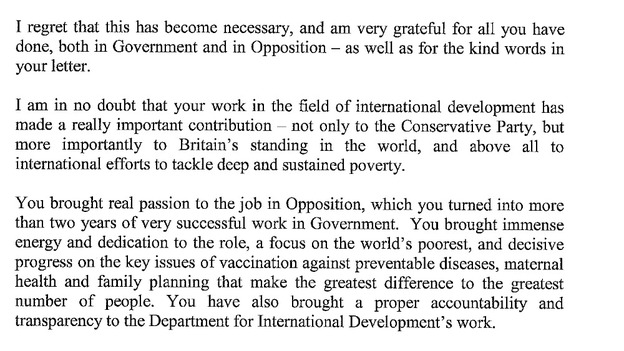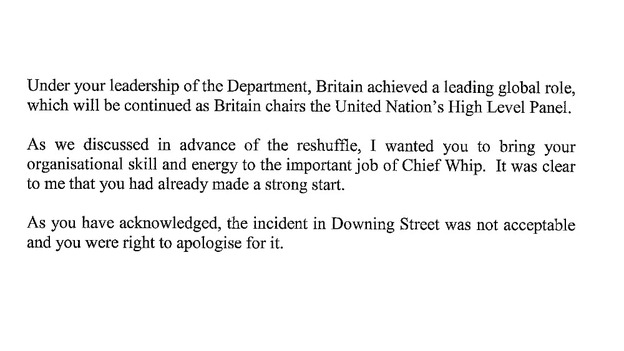 MPs have been taking to Twitter to react to Andrew Mitchell's resignation as Chief Whip.
Stephen Mosley is a Conservative MP:
Sad to hear Chief Whip has resigned esp since he was such a great Int Dev Minister, but I think he has done the right thing for the Party.
John Woodcock is a shadow transport minister:
Manner of Mitchell resignation underlines how weak PM and Chx have become. Wonder if conference speech enough to stave off internal unrest.
Advertisement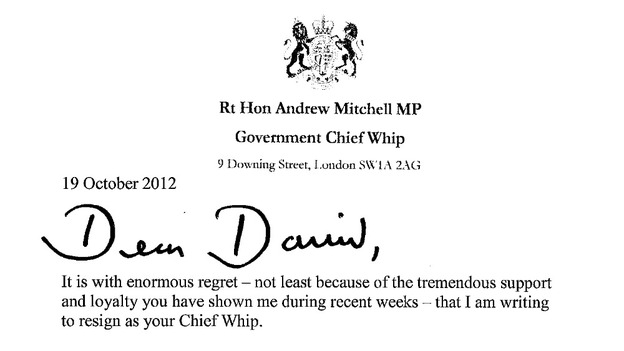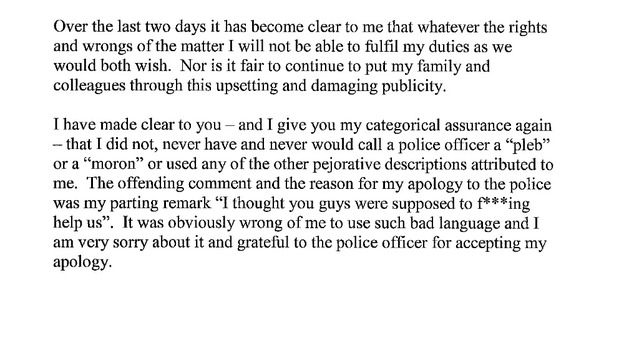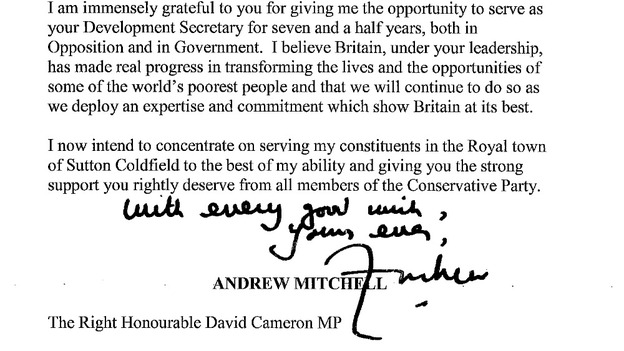 Tory Chief Whip Andrew Mitchell repeated his denials that he called a police officer a "pleb" in his resignation letter to David Cameron:
I did not, never have and never would call a police officer a "pleb" or a "moron" or use any of the other pejorative descriptions attributed to me.

The offending comments and the reason for my apology to the police was my parting remark "I thought you guys were supposed to f**king help us".

It was obviously very wrong of me to use such bad language and I am very sorry about it and grateful to the police officer for accepting my apology.
– Andrew Mitchell's resignation letter
The Government's Chief Whip, Andrew Mitchell has resigned after an altercation with police at Downing Street.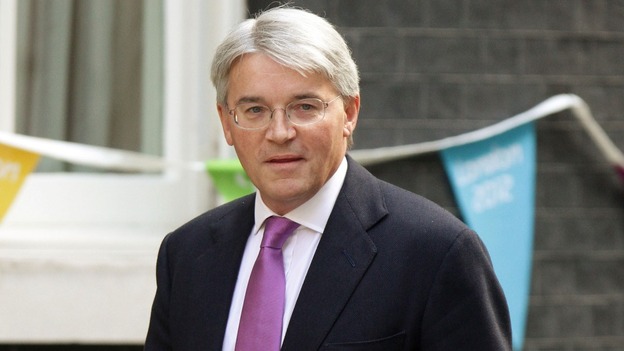 Mr Mitchell has apologised for confronting armed police officers outside Downing Street after allegedly subjecting them to a foul-mouthed tirade last month, but has faced increasing political pressure.
David Cameron had tried to move on from the scandal during Prime Minister's Questions, telling MPs to, "move on."
The Tory enforcer has denied calling officers 'plebs', but admitted that he did use foul language.
The former deputy whip, the Conservative MP Michael Fabricant, who has been a critic of Andrew Mitchell has revealed he spoke "frankly" with him yesterday:
I spoke to Andrew yesterday about this and I was frank.

This has been playing out like a long Greek tragedy and I hope that now he will take a break and rebuild his strength.

He is a very able individual and I am sure he will return to public life in due course.
Advertisement
Andrew Mitchell admitted swearing at a police officer during an argument at the Downing Street gates in his resignation letter to Prime Minister David Cameron.
Mitchell told Cameron his parting remark to the officer, "I thought you guys were supposed to f**king help us" was "obviously wrong".
In his resignation letter to the PM, Andrew Mitchell gives his assurance he did not call a police officer a "pleb" or "moron".
But Mitchell does admit he said to police: "I thought you guys were supposed to f***ing help us"
So after more than four weeks of will he won't he, Andrew Mitchell resigns.
But is this really the first time he offered to go?
The Prime Minister has accepted the resignation of Chief Whip Andrew Mitchell.
Load more updates
Back to top