Govt borrowing unchanged
The level of Government borrowing remained unchanged last month at £14.4 billion in August, equal to borrowing in the same month last year. It puts the Chancellor under pressure after he pledged to start bringing down debt in 2015/16.
Labour's Shadow Treasury minister, Chris Leslie, responding to today's public sector finance figures, said:
These figures show that the deficit is rising because the Government's economic plan is failing.

We have the highest ever borrowing for any August and borrowing is up by 22 percent so far this year compared to the same period last year.

With the longest double-dip recession since the Second World War, the Government has borrowedover £10 billion more in the first five months of this year than in the same period in 2011.
By choking off the recovery with tax rises and spending cuts which go too far and too fast George Osborne's pledge to balance the books by 2015 is already in tatters and there are now serious questions about whether he can meet his debt target.
Borrowing figures for August this year are better than the markets expected and, for the first month this financial year, in line with those of last year.

This underlines why, at such an uncertain time, we should not second guess what the Office for Budget Responsibility will forecast later in the year, by which time it will have further months' data to draw on.
– Treasury spokesman
Advertisement
If the Chancellor George Osborne sticks to the current target on national debt he may have to announce tax rises and further spending cuts to achieve it. But the Governor of the Bank of England has indicated he would not complain if the target was missed.
If it's because the world economy has grown slowly, so we have in turn grown slowly, then that would be acceptable. It would not be acceptable if we have no real excuse.
– Sir Mervyn King, Bank of England Governor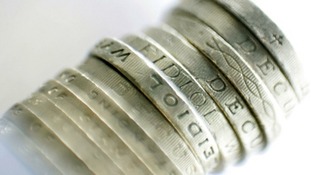 Falling tax receipts and rising benefit payments have pushed the Government's borrowing up to record levels.
Read the full story
Public sector debt now stands at 66 percent of GDP - it is more and more likely that Chancellor George Osborne will ditch the target of debt moving down by 2015.
Government borrowing has been revised down for April - July, but mainly down to a big fall in local council borrowing, central government borrowing was up £200m.
The Treasury has tweeted the following comments from Exchequer Secretary to the Treasury, David Gauke, after the latest public sector net borrowing figures were published.
David Gauke on PSF: "Gov borrowed almost £7bn less last yr than previously estimated, down nearly £40bn from peak 2 yrs ago." (1/2)
David Gauke on PSF: "This is further evidence that we are dealing with our debts and getting the deficit down" (2/2)
Advertisement
The stubborn figures on borrowing may heighten expectations that the Chancellor will abandon his deadline to start lowering UK debt within three years.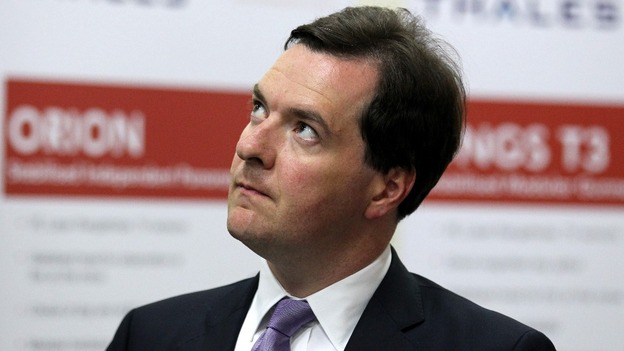 George Osborne is expected to announce in his autumn statement that the Government will be unable to start bringing down debt as a percentage of GDP in 2015/16.
The chances of the Chancellor dropping his target appeared to increase after Bank of England Governor Sir Mervyn King effectively endorsed such a move.
Statistics just out - after a shocker in July, government is borrowing the same as August 2011, but the deficit itself is £400 million higher.
Public sector net borrowing was unchanged in August at £14.4 billion, according to the Office for National Statistics.
Back to top