Clegg defends Lib Dem vision
Deputy Prime Minister Nick Clegg has defended his leadership of the Liberal Democrats during an interview with ITV News' Tom Bradby at the party conference in Brighton.
Danny Alexander opens speech with "fellow plebs". Not quite the same response as Vince Cable's line yesterday. His promise to raise the tax threshold to £12,500 will be popular though.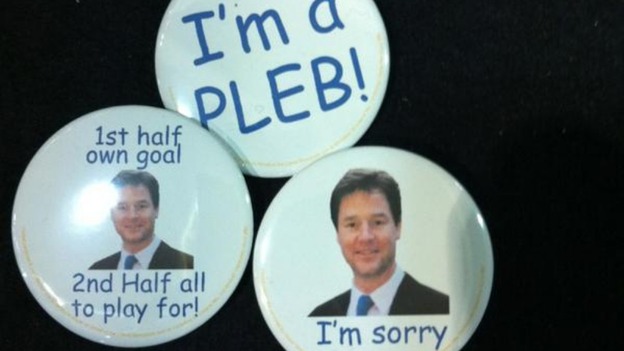 The latest badges for sale here at the Lib Dem Conference. 25p each and selling well I'm told. "I'm a pleb" still the one to beat.
Advertisement
On the question of a council tax hike, a Clegg source said that the number one priority is the mansion tax, but they "won't shut the door" if the Tories want to suggest other ideas.
Treasury Chief Secretary Danny Alexander has announced a major crackdown on tax-dodging and revealed plans to raise £3 billion by targeting tax-dodging Britons who stash they money in Liechtenstein.
He said everyone "must play by the same rules" as the country faces further austerity.
We will bring in billions of pounds more.

In just one such haven, Liechtenstein, we think now we can raise £3 billion from people who try to hide their money from the British taxman in that country.

That's just one example.
It is totally morally repugnant for people to engage in tax evasion, to engage in aggressive tax avoidance. That is something which, particularly in times of austerity, in difficult times for the country... if everyone just played by the same rules we would be in a much better situation.
Chief Secretary to the Treasury Danny Alexander has told Daybreak that the Liberal Democrats eventually want to see the income tax threshold climb to £10,000.
The Coalition Government will inject £100m capital funding to support the delivery of new nursery and child minder places. Daybreak's Sue Jameson reports.
Advertisement
Today's key events at the Liberal Democrat conference include a keynote speech from Danny Alexander.
0900: Constitutional amendments
09.45: Policy motion: rehabilitation revolution
10.30: Speeches: Michael Moore and Willie Rennie MSP
10.50-12.20 Policy motion: tackling inequality at its roots (Inequality Policy Paper)
12.20-12.40 Speech: Danny Alexander
14.20-15.05 Emergency motion or topical issue
15.05-15.25 Speech: Sharon Bowles MEP
15.25-16.20 Policy motion: fair pay for public sector workers across the UK
16.20-17.05 Reports: parliamentary parties of the Liberal Democrats
17.05-18.00 Policy motion: no government above the law - the Justice and Security Bill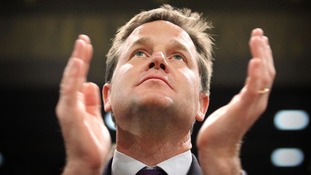 Town halls are to be given £100 million to spend on new nursery places to ensure poor families can take advantage of free childcare.
Read the full story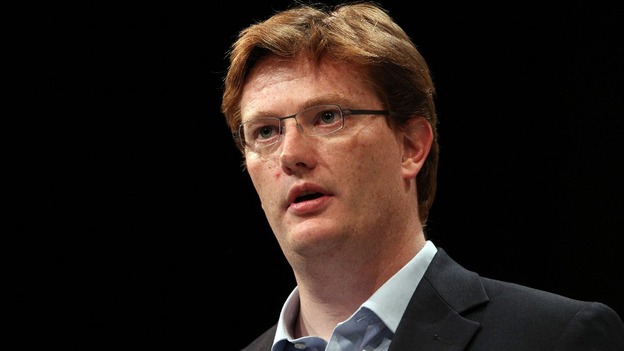 Chief Secretary to the Treasury Danny Alexander will warn today there "could not be a worse time" for the Government to abandon its deficit reduction strategy.
Amid growing calls for Chancellor George Osborne to adopt a Plan B after the economy fell back into recession, his Liberal Democrat deputy will deliver a staunch defence of his refusal to change course.
In his keynote speech to the Lib Dem autumn conference in Brighton, Mr Alexander will say the coalition's austerity programme - which Labour blames for the UK's continued lack of growth - is "the foundation" for future prosperity.
"We have rebuilt the confidence in this nation's ability to pay its way in the world, we can now put that credibility to work for the British people," he will say.
"There could not be a worse time to argue that we should abandon our plan. We won't do it. It is the foundation for everything else. It is the foundation for jobs and prosperity in the future."
Mr Alexander will use his speech to reaffirm his commitment to tackling tax avoidance and evasion, saying the Government is on track to raise £4 billion this year from a £900 million investment announced two years ago.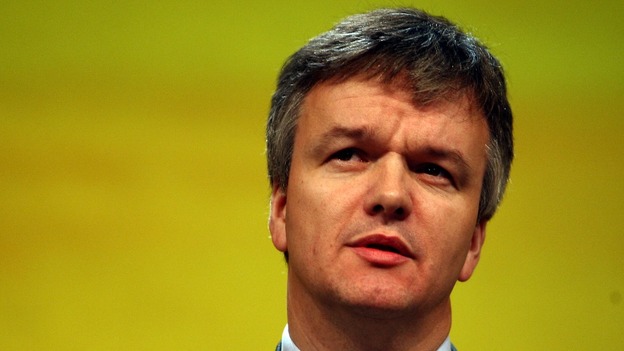 The Liberal Democrats are making Scotland a "fairer" country in government, the Scottish Secretary will tell the party's autumn conference today.
Michael Moore will point to policies such as cuts in income tax for low and middle earners to highlight the work the party is doing in government.
He will say that the Lib Dems are making such decisions in the "toughest of times" doing for Scotland "what Labour did not, and which the Conservatives would not".
He will tell the conference in Brighton: "Those of us who live in Scotland are all too aware that not everyone north of the border wants to acknowledge what we are achieving. There is opposition - quite a bit of it actually.
"But my response to them is this. We will stand up for our values and stand by our achievements.
"We have shown that even in the toughest of times, and against all the odds, Liberal Democrats have done for Scotland what Labour did not and the Conservatives would not.
"We have shaped a fairer country."
Load more updates
Back to top