Flood-hit homes face demolition
Residents in Newcastle living in a block of modern townhouses that were undercut by flood waters have been told some homes will be demolished.
by Laura Tobin, ITV Daybreak presenter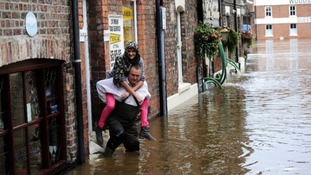 September was 'a month of two halves' despite Britain being battered by heavy rain and record flooding.
Read the full story
Engineers say a block of flats in Newcastle will have to be demolished after part of the ground gave way during heavy rain earlier this week. Residents living close to the damaged building were told the news at a public meeting on last night. Get more on this story from ITV Tyne Tees.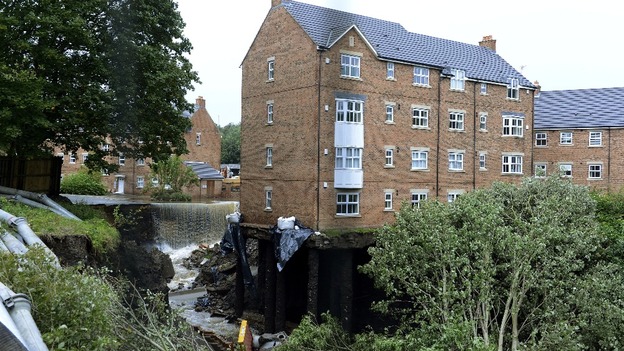 Advertisement
The rain in Northern Ireland and western Scotland was sinking south east across the UK tonight and will continue to do so tomorrow, according to MeteoGroup.
MeteoGroup forecaster Billy Payne said: "Some of the showers are quite heavy in the north and west of the country."
Mr Payne said the expected rainfall would not help the flooding situation in the north of the country.
A hundred soldiers who spent the night helping protect communities in York from rising river waters are heading for Afghanistan in a month, their commanders said.
The army signallers joined firefighters, police and council workers as they fought to safeguard York and the village of Cawood.
First to be called out were 30 soldiers from 2nd Signal Regiment, based in Fulford, York, who filled and laid thousands of sandbags in Peckitt Street in the city as the River Ouse rose to almost record levels. Another 70 soldiers were requested to assist the flood efforts in Cawood, near Selby.
Major David Orr, who commanded the military team in Cawood, said: "For us, this was the last day of training before we deploy to Afghanistan and, after a year of training, this was something different."
The couple who may have drowned trying to rescue their dog have been formally named by police.
Alicia Williams, 25, who has a young daughter, and boyfriend David Platt, also 25, were found dead last night by the River Clywedog, near Wrexham, North Wales, where they had been walking their dogs.
It is feared that the couple entered the river trying to rescue one of their dogs and drowned in fast currents caused by the heavy rainfall.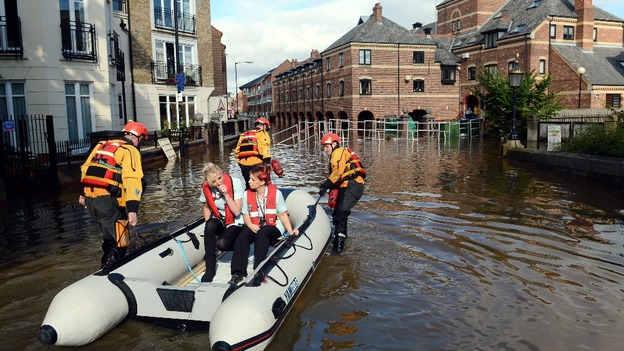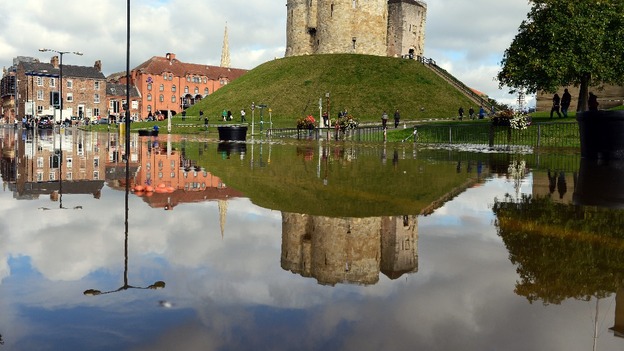 Advertisement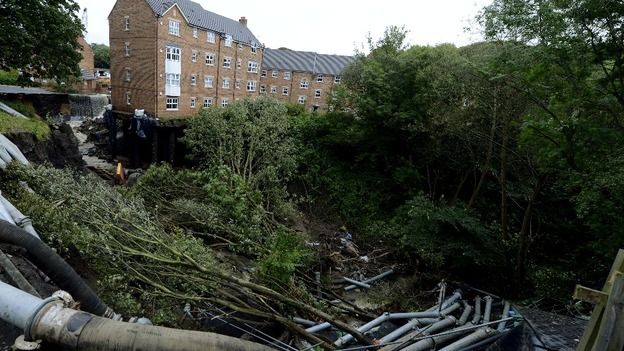 Newcastle City Council has denied that Spencer Court is due to collapse, despite a police officer telling a resident that was the case.
The council has said the evacuation of nearby flats was a precautionary measure.
A spokesman from the authority said: "Two blocks of flats on Hareside Walk and Hareside Close close to Spencer Court, Newburn, were evacuated this morning.
"The decision by Your Homes Newcastle (YHN) was taken in the interests of residents' safety.
"Residents of approximately 15 properties were taken to Newburn Leisure Centre, which has been acting as a rest centre this week.
"Longer-term accommodation for residents will be arranged by YHN.
"All decisions have been made with the safety of the residents as the primary concern."
Northumberland Estates, which owns part of the land in Newburn, Newcastle where a block of flats are near to collapse, have apologised to residents.
A spokesman said:
"Unfortunately, the exceptional weather conditions experienced this summer, which have seen the North East subjected to two of the most exceptional storms on record, have caused many problems for the team.

"There is little we can do in the face of such very extreme weather conditions until the culvert can be cleared. We hope to achieve this in the next three to four months.

"Of course, this is no consolation to the residents. Northumberland Estates representatives have been on site throughout and we remain committed to doing everything we can to support them.
"We are working hard to ensure the best possible outcome for them in the short, medium and long term, and will continue to work with them ... to alleviate some of their more immediate concerns where possible."We are also working closely with the police and other services at the present time, and are pleased to announce that the majority of residents affected are now back in their homes."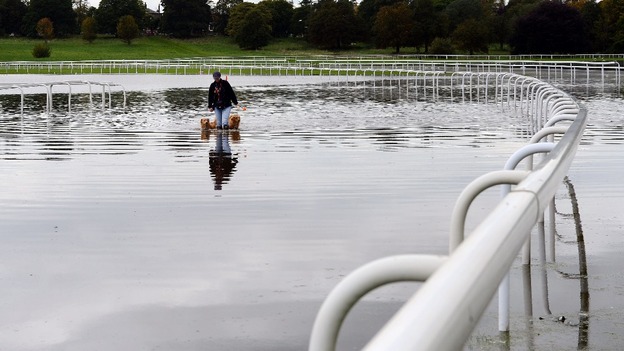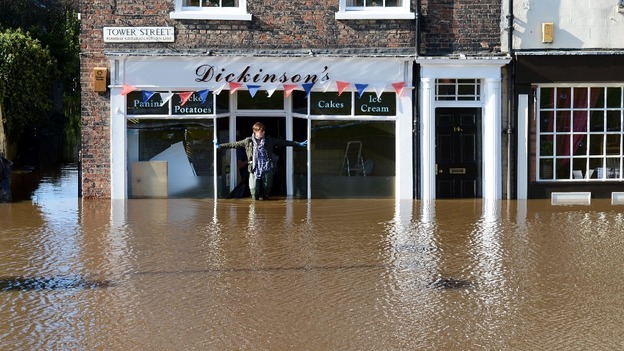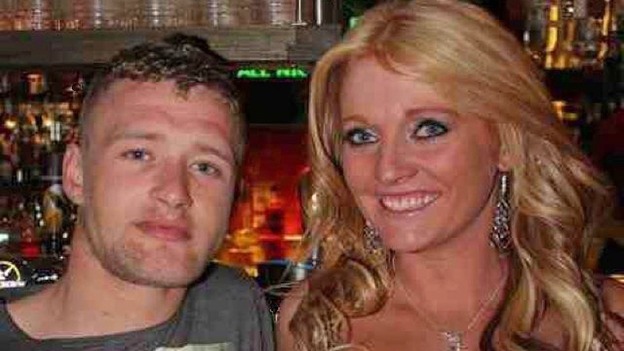 Load more updates
Back to top