Greek protests spark violence
Protesters have thrown petrol bombs at police during a nationwide General Strike in Greece. Authorities responded with tear gas to control the crowds in Athens. The strike is in protest at the latest cuts in government spending.
Police and protestors have clashed in the Greek capital Athens today as a general strike brought the country to a standstill.
Tens of thousands of demonstrators took to the streets to express their anger at the austerity measures being forced on the country by its international creditors - measures that include cuts in wages, pensions and welfare benefits.
ITV News' Europe Editor James Mates reports from Athens: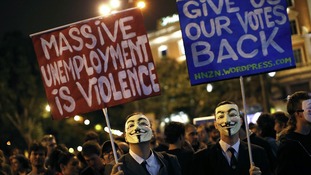 For the first time last week, an outpouring of public anger succeeded in forcing a European leader to back down on austerity plans.
Read the full story
Advertisement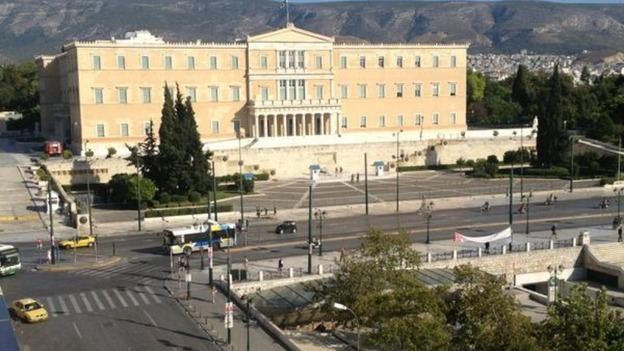 It's a near miraculous transformation in Athens now. Within a couple of hours of the fighting between riot police and protesters, everyone has gone home and traffic and services is flowing again.
Syntagma square in Athens is now very quiet and police are relaxing in the sunshine. If this protest is over, it's the shortest I can remember.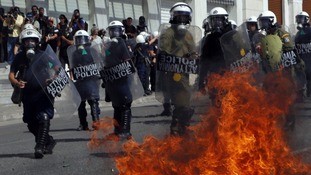 Greek riot police fired tear gas at hooded protesters hurling petrol bombs and stones as tens of thousands took to the streets.
Read the full story
Advertisement
There is a lull, probably temporarily, in the violence in Athens.
The air of the Greek capital is still choked with tear gas. The pattern now is usually for violent protestors to withdraw and regroup.
Trade union group protesters have clashed with riot police in Athens over the Greek government's austerity measures and public spending cuts.
Tear gas and petrol bombs have been used in the violence.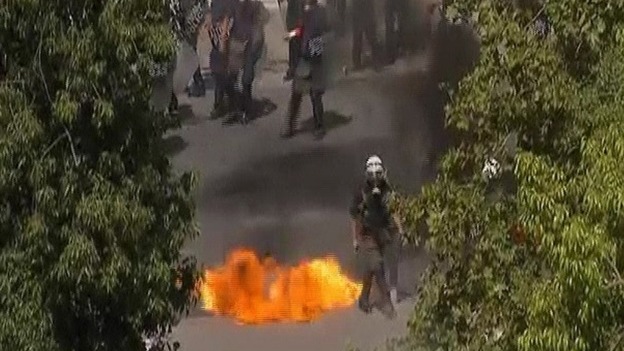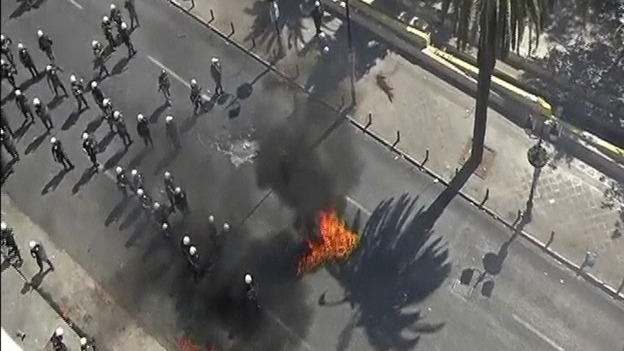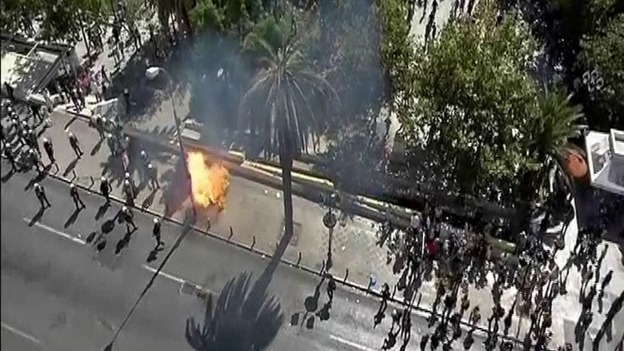 Peaceful anti-government protesters have been driven out of Athens' main square by tear gas as riot police and mobs with rocks, flares and petrol bombs remain.
Load more updates
Back to top