Greek protests spark violence
Protesters have thrown petrol bombs at police during a nationwide General Strike in Greece. Authorities responded with tear gas to control the crowds in Athens. The strike is in protest at the latest cuts in government spending.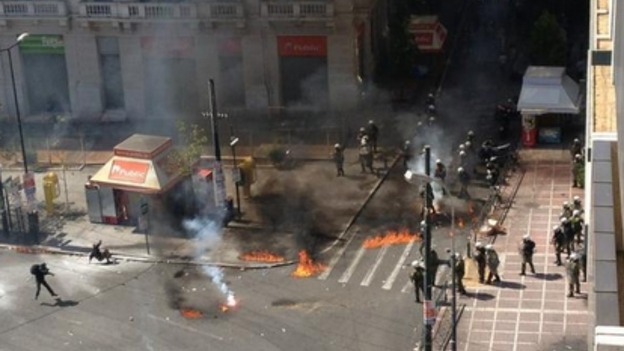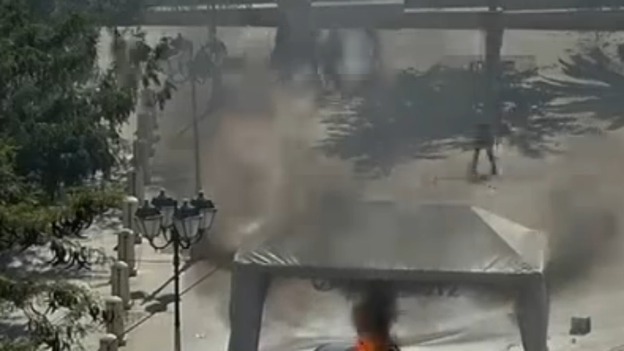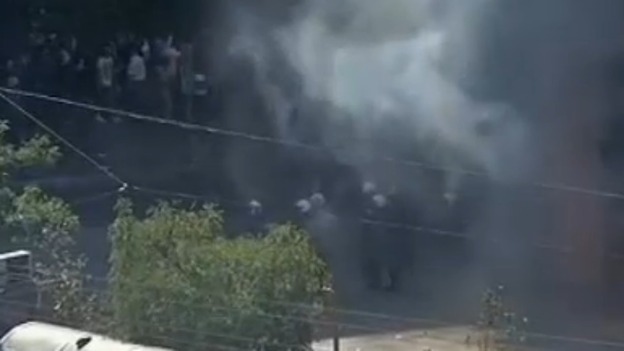 A 24-hour trade union strike in the Greek capital Athens has brought the city to a standstill today.
Travel and industry in the country has been disrupted by thousands of workers, the majority being trade union members, who are protesting against cuts to the coalition government's spending.
Advertisement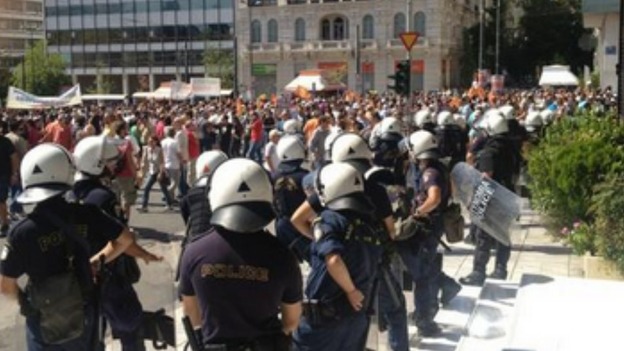 Riot police in the Greek capital Athens have lined the streets to keep thousands of anti-government protesters under control.
Thousands of anti-cuts protesters have gathered outside the country's Parliament building in central Athens. Massed ranks of riot police are present and the protests remain peaceful so far.
Thousands of Greek trade unions have taken to the streets of Athens in protest against the country's austerity measures in government.
Advertisement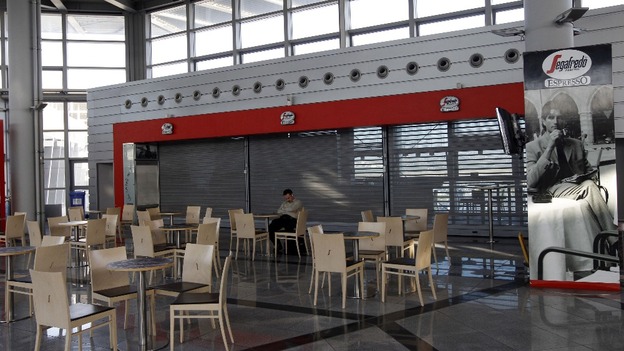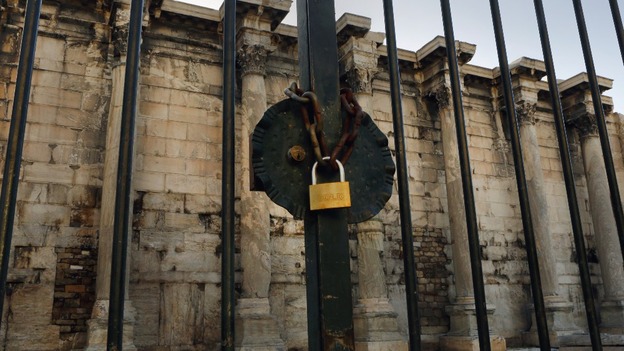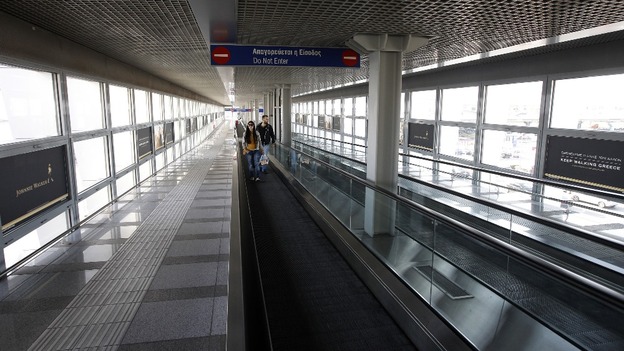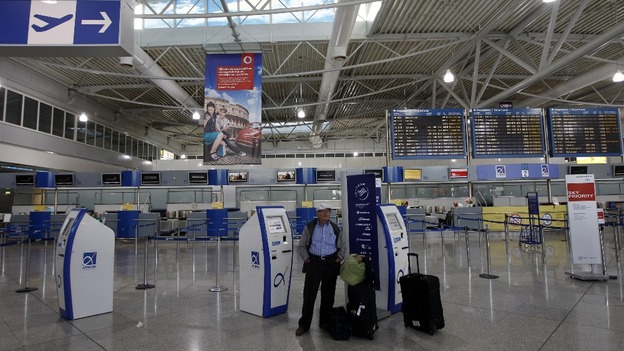 The trade union strike over government austerity measures takes place in Greece today.
It is a fine day in the Greek capital, which is not what the police wanted as big demonstrations are planned for Athens central square.
The protests are the first since the conservative coalition government, led by Prime Minister Antonis Samaras came to power back in June.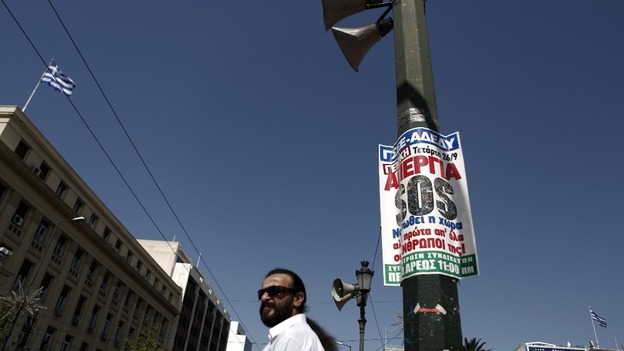 Trade unions in Greece will go on general strike today for the first time since the conservative-led coalition government came to power in June.
The 24-hour walkout is in protest to new government austerity cuts predicted to be more than 11.5bn euros (£9bn).
Schools, hospitals, ferries and government services will all be shut today.
Around 50% of working people in Greece are said to belong to a trade union.
Load more updates
Back to top