Clegg warning over cuts
On the final day of the Lib Dem conference in Brighton, Nick Clegg has warned of further 'belt tightening' at next election in his keynote speech to the party.
Mr Clegg announced that popular former leader Paddy Ashdown is being brought back to run the general election campaign.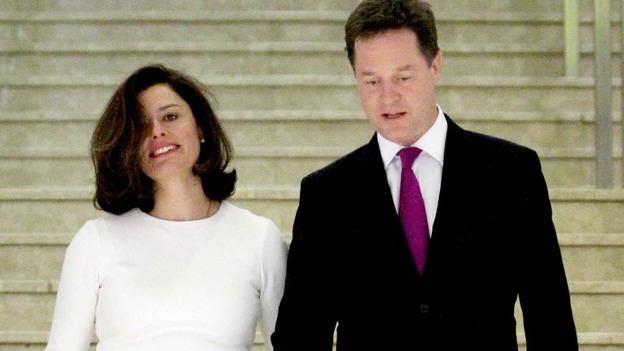 Nick Clegg said he was "proud" of the resolve his party had shown since it joined the Coalition two and a half years ago.
He added: "We've had some real disappointments:tough election results, a bruising referendum, my song not making it into the top ten.
"But through it all, we have remained focused, determined, disciplined. It hasn't always been easy, and, when we've made mistakes, we've put our hands up. But we've stuck to our task – and to the Coalition Agreement – even as others have wavered."
Advertisement
Nick Clegg described the Liberal Democrats as the "party of education" during his keynote speech.
Hailing a series of successes in securing Lib Dem-inspired policies, he announced that the latest was a £50 million-a-year "catch-up premium" for extra tuition for pupils failing to make the grade in English and maths.
At the next election, all parties will have to acknowledge the need for further belt tightening. That much is inescapable.
But the key question we will all have to answer is who will have to tighten their belts the most?

Our position is clear. If we have to ask people to take less out or pay more in, we'll start with the richest and work our way down, not the other way around.

We won't waver in our determination to deal with our debts. But we will do it in our own way, according to our own plans, based on our own values.

So we will not tether ourselves to detailed spending plans with the Conservatives through the next Parliament.
– Nick Clegg, Leader of the Liberal Democrats
Nick Clegg pledged to block any Tory bid to further reduce the top rate of income tax, following controversy over his acceptance of a cut from 50p to 45p.
Let me make one thing clear: Now that we havebrought the top rate of tax down to 45p – a level, let's not forget, that isstill higher than throughout Labour's 13 years in office – there can be noquestion of reducing it further in this Parliament.

All future cuts in personaltaxation must pass one clear test: do they help people on low and middleincomes get by and get on? It's as simple as that.
Nick Clegg warned the Liberal Democrat Party conference there is "no silver bullet that will instantly solve all our economic problems".
He said the journey from austerity to prosperity begins with economic rescue, dealing with debts and delivering growth.
Advertisement
Labour may have thought it was funny, after crashing the economy and racking up record debts, to leave a note on David Laws' desk saying "there's no money left". But it's no joke for the most vulnerable in our society; the people Labour claim to represent but let down the most.

So let's take no more lectures about betrayal. It was Labour who plunged us into austerity and it is we, the Liberal Democrats, who will get us out.
– Nick Clegg, Leader of the Liberal Democrats
Nick Clegg has opened his keynote speech remarking on the difference between the Olympic Games this summer and the riots in London the year before.
He paid tribute to the founder of the family-run Reeves furniture shop in Croydon, 81 year-old man called Maurice Reeves, which burnt down in the riots.
Liberal Democrat leader Nick Clegg has arrived on stage to deliver his keynote speech at the party's conference in Brighton.
The Deputy Prime Minister is due to begin speaking just after 3pm. He is expected to warn against a return to the "comfort zone" of being a party of opposition. He will also set out his vision of the party's future beyond the 2015 general election.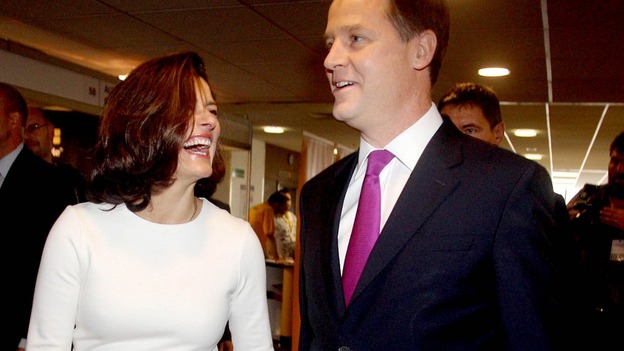 Load more updates
Back to top