PM returns from Brazil trade trip
David Cameron returned to Britain today at the end of a two-day visit to Brazil to promote British trade. The Prime Minister said there were "good signs" that Britain's economy was finally rebalancing in the wake of the global financial crisis.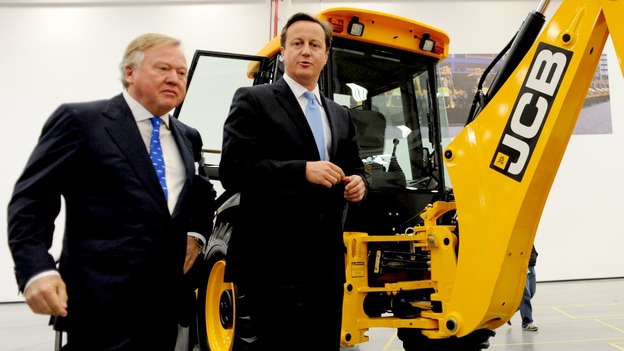 David Cameron will face questions in Parliament over party funding after he visited a factory in Brazil owned by Sir Anthony Bamford, one of the Tories' biggest donors, during his recent trade trip.
Shadow Cabinet Office minister Michael Dugher told The Independent on Sunday he is to table a series of questions after the party conferences regarding the Prime Minister's visit to the JCB plant in Sorocaba, near Sao Paulo, on Thursday.
Mr Dugher said: "David Cameron has learnt nothing from the cash-for-access scandal, when his chief fundraiser was boasting of dinners for wealthy donors. Now it looks like it's government trips to help rich Tory donors."
A Downing Street spokesman defended the PM's visit as "appropriate".
The Prime Minister has hinted that the Conservative party may back a referendum on Britain's membership of the EU in the next parliament.
Speaking in Rio de Janeiro, where he is promoting UK businesses, he told a BBC reporter:
I don't think it is in Britain's interests to leave the EU but I do think what it is increasingly becoming the time for is a new settlement between Britain and Europe, and I think that new settlement will require fresh consent.

In the next parliament, I think there will be opportunities for a fresh settlement and for new consent to that settlement.
– david cameron
Advertisement
The Prime Minister got closer to the action than he had bargained for during a judo demonstration at a youth project in a Brazilian favela today.
His conversation with British Olympic silver-medalist Gemma Gibbons was cut short when a young judoka was flipped unceremoniously onto his foot.
On the final day of his trip to Brazil the Prime Minister has been seeing how sport is helping those in desperate need ahead of the Olympic Games to be held there in 2016. He visited a boxing club in the slums of Rio de Janeiro along with Boxing Gold medallist Nicola Adams.
The Prime Minister is meeting young people at the Luta Pela Paz ('Fight For Peace') project which aims to turn youngsters away from drugs and crime through sport - especially boxing.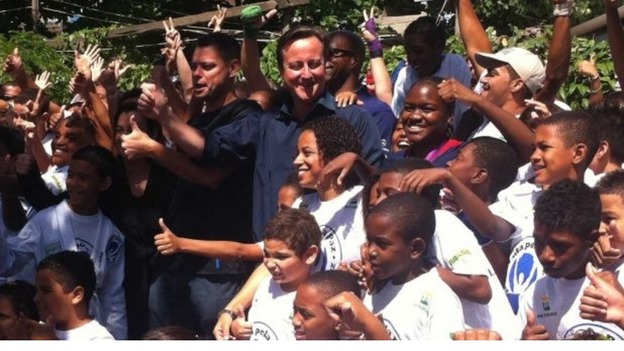 Just before, he took a brief tour of the Mare Favela north of Rio De Janeiro with project director Luke Dowdney. Many of Brazil favelas or shanty towns, including this one, are outside of police control.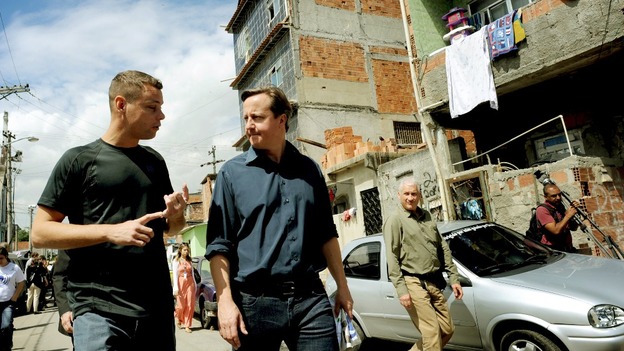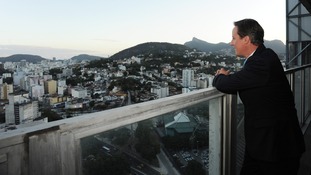 Advertisement
Prime Minister David Cameron denied turning down a phone call from American President Barack Obama during a tennis match with his friend Charlie Brooks. Asked by political correspondent Libby Wiener whether he was too busy "chillaxing" to take the call, Mr Cameron said:
"I have never turned down a phone call from the American President, and if I was really interested in chillaxing, what am I doing leading a business delegation to Brazil?"
Prime Minister David Cameron today admitted that the scandal surrounding Chief Whip Andrew Mitchell has been "damaging".
Speaking in a round of TV interviews during his visit to Brazil to help promote British business, the Prime Minister said: "Of course it's been damaging, that's why it is right that he apologised and apologised profusely. This must never happen again."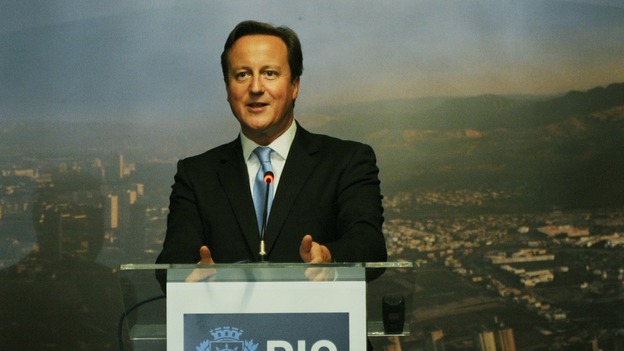 He added: "But on the basis that he has apologised and the basis that the police have said they are not taking this further, I think we should let matters rest there."
The Prime Minister arrived in Brazil on a trade boosting mission - opening a new digger factory amongst other things. Mr Cameron said he wants Britain to be linked to the world's fastest growing economies.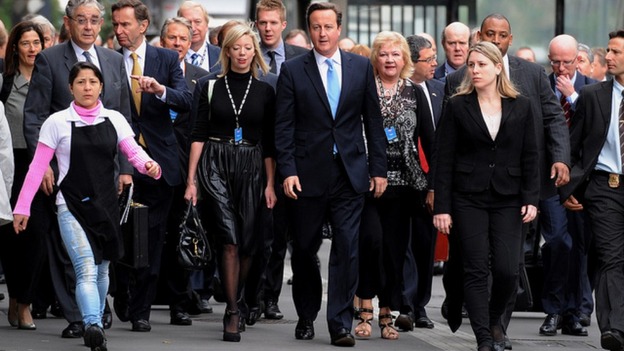 Load more updates
Back to top