PM returns from Brazil trade trip
David Cameron returned to Britain today at the end of a two-day visit to Brazil to promote British trade. The Prime Minister said there were "good signs" that Britain's economy was finally rebalancing in the wake of the global financial crisis.
The Prime Minister is in Brazil to promote UK businesses keen to get a foothold in one of the world's fastest-growing economies.
Economy grew by 2.7% last year (UK's grew by 0.8%)
A so-called BRIC nation (with Russia, India and China) expected to outpace rest of the world in growth
With 192 million people and rising incomes, Brazil is a huge potential export market
Its foreign debt is just 4% of GDP. Just 15 years ago it borrowed $42m from the IMF
Rich in natural resources including iron ore and oil

2014 World Cup and 2016 Olympic Games will raise profile further

"You think Brazil is just samba and football," businessman Francisco Ricardo Blagevitch told me in Sao Paulo today.
He was one of about 30 business leaders invited to meet David Cameron who's here to try and drum up more business for Britain.
At the moment, we have a paltry 1.5% share of Brazilian trade.
The Prime Minister is in Brazil where he hopes to capitalise on our Olympic success to win new contracts from this rapidly developing country.
Earlier he opened a new JCB factory with orders for 1,000 backhoe loaders.
But despite Brazil's huge economic success in recent years, it's evident from talking to some business leaders, they still feel they are not taken seriously enough in London.
Advertisement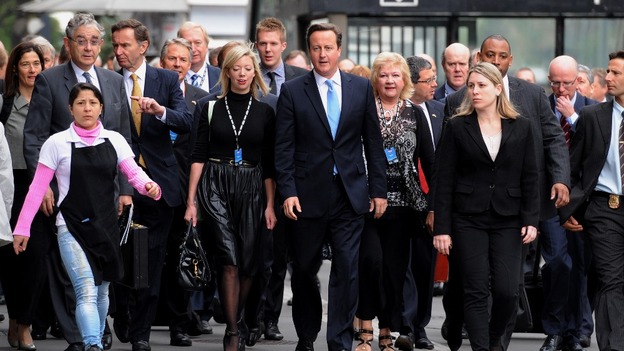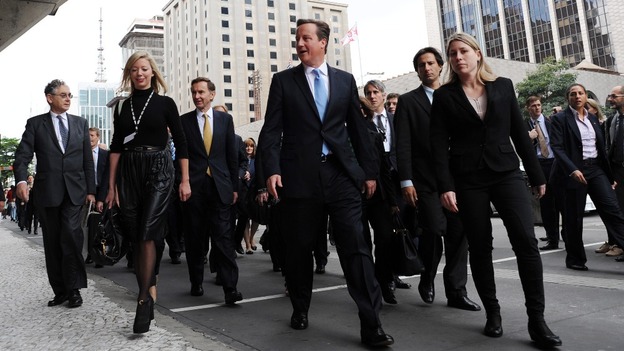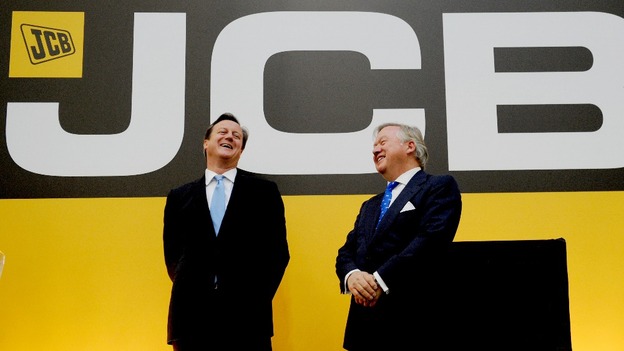 ITV News' Libby Wiener reports from Sao Paulo in Brazil where Prime Minister David Cameron is on a two-day visit.
The Conservative, who appeared on America's Late Show with David Letterman on Wednesday night, was quizzed by the veteran host over his knowledge of British history.
Load more updates
Back to top