Whooping cough pregnancy jabs
Pregnant women are to be vaccinated against whooping cough, health officials have said, after the biggest outbreak of the illness for two decades claimed the lives of 9 babies.
Couple who lost daughter say whooping cough went undetected
Doctors weren't able to diagnose the whooping cough that killed the daughter of Chelsea Thompson and Todd Haynes until two days after she died.
The couple spoke to ITV News' Medical Editor Lawrence McGinty.
Whooping cough is an infection of the lining of the airways. It mainly affects the windpipe and the two airways that branch off from it to the lungs.
Daybreak's Health Editor Dr Hilary Jones explains;
Advertisement
Whooping cough jab to be offered during pregnancy
Pregnant women are to be vaccinated against whooping cough, after the biggest outbreak of the illness for two decades claimed the lives of 10 babies. Daybreak's Nick Dixon reports.
Whooping cough jabs welcomed by health officials
The vaccine from pregnant mothers will be administered through routine antenatal appointments with nurses, midwives or GPs.
The £10 million programme, which has been set up on a temporary basis, has been endorsed by the Joint Committee on Vaccination and Immunisation and a number of royal colleges.
We welcome the urgent measure from the Department of Health to minimise the harm from whooping cough, particularly in young infants, and we encourage all pregnant women to ensure they receive the vaccination to give their baby the best protection against whooping cough.

It's also important we continue to remind all parents to ensure their children are vaccinated against whooping cough to continue their protection through childhood.
– Dr Mary Ramsay, head of immunisation at the Health Protection Agency
This (vaccine) will mean that the mothers are less likely to catch the disease themselves and so won't pass it on to their new born babies. In addition, they will pass on some immunity to their babies until they themselves are immunised.

At the same time, it is important to ensure that all children receive a full course of the vaccine and that this is not delayed. The vaccine is very safe with no more side effects or contraindications than the other routine childhood vaccines.
– Dr David Elliman, immunisation specialist of the Royal College of Paediatrics and Child Health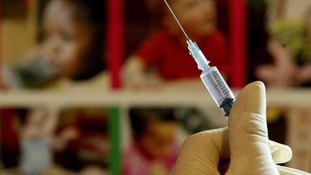 The Chief Medical Officer was more passionate than ever before after 9 babies succumbed to whooping cough. She knew something must be done.
Read the full story
'No concerns' about whooping cough vaccine
From Monday, women across the UK who are between 28 and 38 weeks pregnant will be offered the vaccination.
The drug which is to be administered, called Repevax, has raised safety fears, coming with the advice: "The use of this combined vaccine is not recommended in pregnancy".
But the Joint Committee on Vaccination and Immunisation (JCVI) - the independent panel of vaccine experts which advises the Government - said that it has "no concerns" about the safety of the vaccine, which protects against whooping cough, diphtheria, tetanus and polio.
Chief Medical Officer Professor Dame Sally Davies, the Government's principal medical adviser, said:
I know that pregnant women can feel very vulnerable about protecting themselves and their baby's health and clearly we don't want pregnant women taking medication of any form unless it's necessary. But I can't stress enough that this is an important thing that pregnant women can do to protect their baby.
Advertisement
Pregnant women to get jabs for whooping cough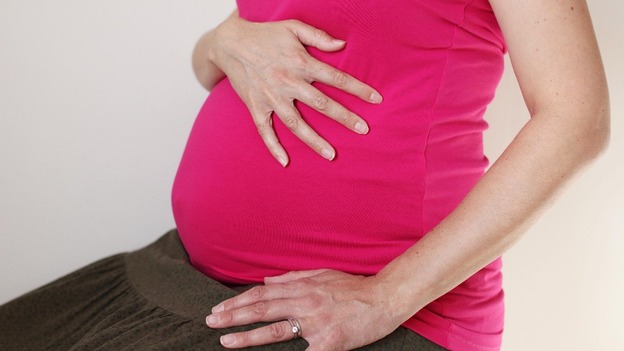 Pregnant women are to be vaccinated against whooping cough from Monday following the biggest outbreak of the illness for two decades.
Nine children under the age of three months have died in England this year, along with one in Northern Ireland, as result of the infectious disease.
There have been 4,791 confirmed cases in England and Wales between January and August - four times more than the total figure for 2011, the Health Protection Agency (HPA) said.
Newborn babies cannot receive the jab until they are two months old.
But vaccinating their mothers before they are born will boost their immunity until they reach the age they can get the injection themselves, health officials have announced.
Back to top