Vatican computer expert guilty
A Vatican computer expert has been found guilty of obstruction of justice in the investigation of leaks of sensitive papal documents. Claudio Sciarpelletti was given a two-month suspended sentence by the Vatican court.
The Vatican court has found an ex-papal butler guilty of leaking documents and sentenced him to 18-months in prison.
Pope Benedict's butler, accused of using his access to the pope to steal papers that he thought would expose Vatican corruption, suffered a blow on the first day of his trial when judges refused to admit evidence from the Church's own investigation.
Gabriele's arrest in May, after police found confidential documents in his apartment inside the Vatican, not only threw a spotlight on allegations of malpractice but also pointed to a power struggle at the highest levels of the Church.
Gabriele's lawyer had asked the court to allow as evidence the results of a separate investigation by a commission of cardinals.
But the chief judge rejected the request, saying the commission had been set up by the pope, and so its findings would be reserved for him.
Advertisement
The Pope's former butler, who is on trial for theft of the pontiff's personal papers, saw his case adjourned until Tuesday.
The Vatican court trying him rejected a defence request to include the outcome of a separate "sensitive" investigation carried out by cardinals for the pope and ruled that the trial will be based only on an investigation by a Vatican prosecutor and Vatican police.
Mr Gabriele is expected to testify when the trial resumes next week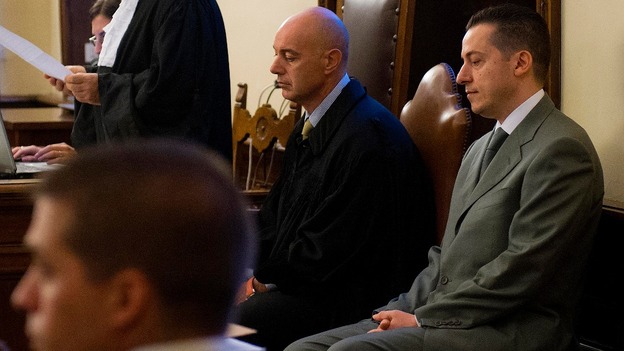 The trial of the Pope's former butler Paolo Gabriele, who allegedly stole the pontiff's personal papers and leaked them to the media, is under way in the Vatican.
He faces up to four years in prison if he is found guilty of charges of aggravated theft.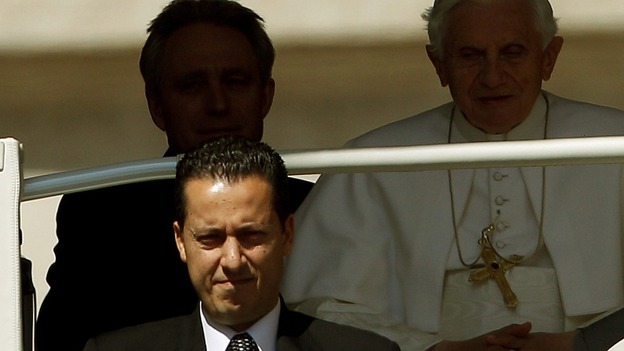 Paolo Gabriele, whom the Pope used to call "Paoletto" (little Paul) and who is now described in Vatican documents as "the defendant", has said he saw himself as a whistle-blowing "agent of the Holy Spirit."
According to an indictment last August, Gabriele told investigators he had acted because he saw "evil and corruption everywhere in the Church" and wanted to help root it out "because the pope was not sufficiently informed."
He is widely expected to be convicted on charges of aggravated theft because he has confessed.
The Vatican City is preparing for the start of one of the most sensational trial in decades, with Pope Benedict's former butler set to face court this morning on charges of aggravated theft.
Paolo Gabriele, 46, is accused of stealing the pontiff's personal papers and leaking them to the media in what he says was an attempt to clean up corruption at the headquarters of the Roman Catholic Church.
A three-judge panel will decide his fate in the Vatican's little-used tribunal.
Advertisement
Load more updates
Back to top