Miliband slams schoolgirl heckler
The Labour leader Ed Miliband has condemned the delegate who heckled a schoolgirl who explained to the party's conference how her academy school encouraged the arts. The person shouted: "A lot of comprehensives do the same."
Teacher numbers have fallen by 10,000 in one year under Education Secretary Michael Gove.
Doubling the number of top graduates coming through the Teach First scheme at year to 2,000 could be done within existing budgets, Stephen Twigg will say.
Twigg also wants funding to be more flexible in order to make it easier for teachers to do a master's degree.
Labour would also look at creating a National College for Teaching Excellence to boost in-job training in the style of medical Royal College.
Shadow education secretary Stephen Twigg will today say that the Government's policies on education are "out of date and backward looking".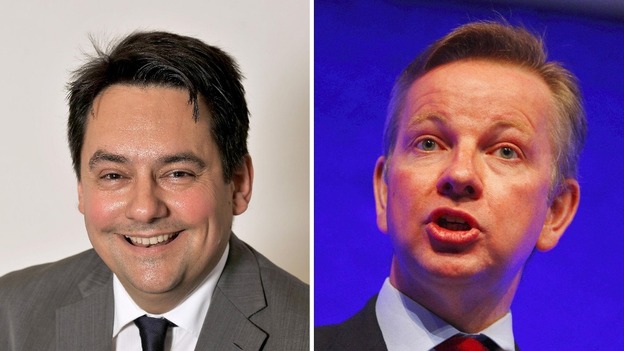 Mr Twigg will warn that if the Government introduces regional pay in public services, it could result in teachers in the "toughest schools in the toughest neighbourhoods" getting lower pay.
That would undermine the need to make teaching - as in Finland and South Korea - "an elite profession for top graduates".
Instead graduates should be offered financial rewards to take on those jobs, he will say, such as the debt write-off scheme.
Mr Twigg wants to pilot the project, perhaps even before the general election via Labour-run councils, but admits there is "a lot of work to do" to draw up detailed figures on how much debt would be covered or how many schools would be included.
Advertisement
Top-performing students could have some of their tuition fees paid off by the taxpayer in return for becoming teachers in deprived areas of the country under plans being drawn up by Labour.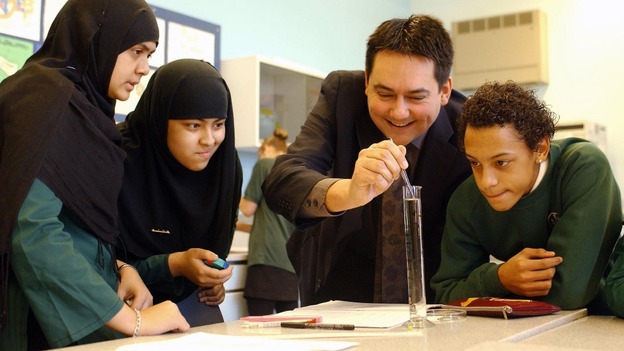 The incentive scheme is part of a package of reforms described by shadow education secretary Stephen Twigg as a "New Deal for Teachers", including a doubling in size of the Teach First scheme.
ITV News Political Editor Tom Bradby, has spoken to the Labour leader Ed Miliband following his keynote speech at the Labour Party conference yesterday.
Mr Miliband was asked about the 50p tax rate and whether he would raise it in 2015, spending cuts in general and Labour's adoption of former Conservative prime minister Benjamin Disraeli's 'One Nation' slogan:
In his keynote speech on the future of health and social care at Labour's party conference, shadow secretary Andy Burnham urged Labour activists to "make the next election a referendum on Cameron's NHS betrayal".
He said he would "repeal Cameron's market and restore the legal basis of a national, democratically-accountable, collaborative health service".
And he secured a big roar from the hall with a dig at new Health Secretary Jeremy Hunt.
It's hard to be a shadow when you're up against the Invisible Man.

A month in the job but not a word about thousands of nursing jobs lost. Not one word about crude rationing, older people left without essential treatment.

Not a word about moves in the South West to break national pay.
Labour called for a halt to the "reckless" sell-off of NHS services today as it revealed figures showing the Government was embarked on "the single biggest act of privatisation ever seen in the NHS".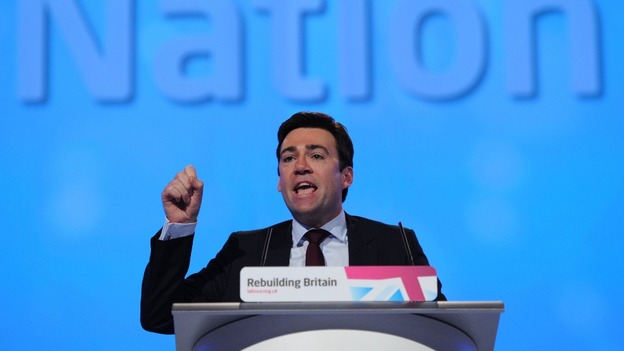 Shadow health secretary Andy Burnham produced a dossier at the party's conference titled Cameron's Great NHS Carve-Up.
It detailed contracts for 396 community services - worth £250 million - being signed from this week.
More than a quarter (110) were being pushed on health chiefs by new rules forcing them to select at least three of a sample of eight services to put out to tender, according to data obtained by freedom of information requests showed.
Advertisement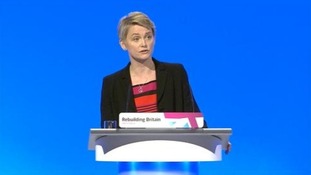 The spirit of Conservative legends has been regularly evoked at Labour's party conference.
Read the full story
Here is the full text of Yvette Cooper's keynote speech at the Labour Party conference.
The shadow home secretary Yvette Cooper has said new laws are needed to target city fraud and money-laundering, in the wake of the Libor rate-rigging scandal.
"Look at the LIBOR scandal that emerged this summer. It is a multibillion pound fraud. People were fiddling the figures to get rich, while small businesses paid the price. Yet no one has been arrested.

If you don't pay your TV licence you'll end up in court.

But defraud millions of pensioners or small businesses and you can get off scot free.

We need an end to the double standards. New action and new laws. People need to be able to invest with confidence knowing everyone is playing by the same fair rules.
– Shadow Home Secretary Yvette Cooper
Shadow home secretary, Yvette Cooper, has announced that Labour would replace the Independent Police Complaints Commission with a new Police Standards Authority.
She said that the need for reform had been demonstrated by the failures around the Hillsborough cover-up, the Ian Tomlinson case, and delays getting the phone hacking investigations underway.
Mrs Cooper also confirmed that she would limit the role of private companies in policing.
She said: "Let's be blunt about this, we don't want private companies patrolling the public streets of Britain, we want police officers, and PSO's supported by police staff."
Load more updates
Back to top