Romney: 47% remark 'wrong'
Republican presidential candidate Mitt Romney said his comment on a secretly taped video in which he disparaged 47 percent of voters as dependent on government "was just completely wrong".
by Michael Herrod, Washington News Editor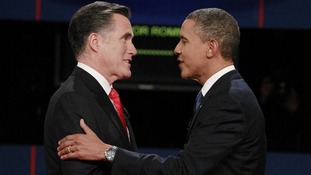 The US unemployment rate has edged down to 8.1% nationally but any failure to continue that momentum will be seized upon by Republicans.
Read the full story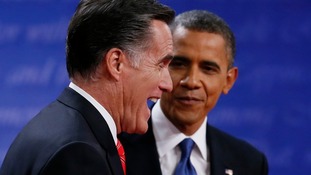 The lackluster debate performance from Obama, who has been called the greatest communicator since Reagan, gave us our October surprise.
Read the full story
Advertisement
Republican presidential candidate Mitt Romney said he "was just completely wrong" for saying 47 per cent of Americans considered themselves "victims" who were "dependent on government".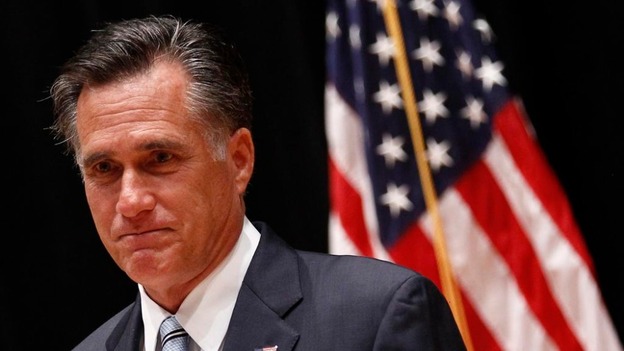 The former Governor of Massachusetts told Fox News' Sean Hannity: "Now and then you're going to say something that doesn't come out right. In this case, I said something that was just completely wrong".
"I absolutely believe however that my life has shown that I care about 100 percent. And that's been demonstrated throughout my life. This whole campaign is about the 100 percent. When I become president, it will be about helping the 100 percent".
When the video was posted online on September 17 by magazine Mother Jones, Romney said his comments had been "not elegantly stated" but that he stood by them.
An even more painful fact for President Obama. His weak, defensive performance was watched by 62.7 million people, way up on 2004 and 2008.
U.S. President Barack Obama came out swinging against Republican rival Mitt Romney on Thursday after a lackluster performance in their first debate forced the Democrat's aides to talk of "adjustments" to his campaign.
Dressed casually in khakis and a jacket, Obama told a rally of some 12,000 people the former Massachusetts governor was untruthful during their 90-minute debate, which most observers said the Republican won.
"When I got onto the stage, I met this very spirited fellow who claimed to be Mitt Romney," Obama said.
"But it couldn't have been Mitt Romney, because the real Mitt Romney has been running around the country for the last year promising $5 trillion in tax cuts that favor the wealthy. The fellow on stage last night said he didn't know anything about that."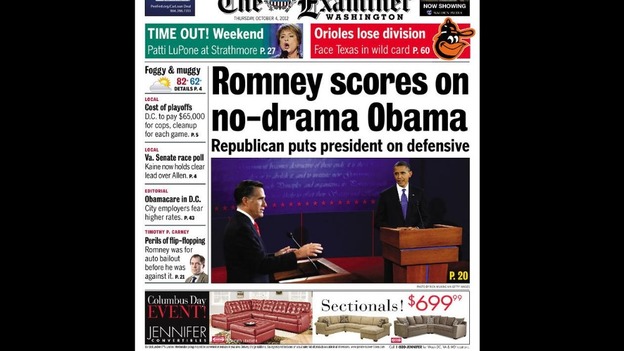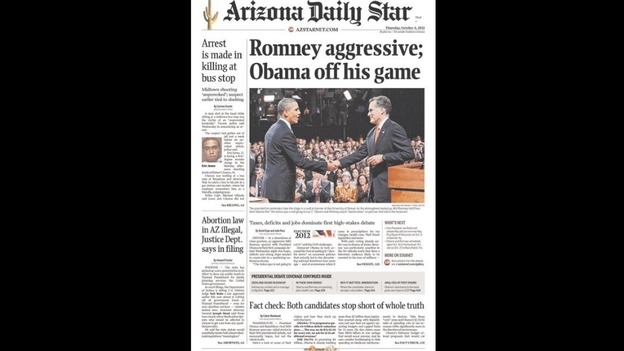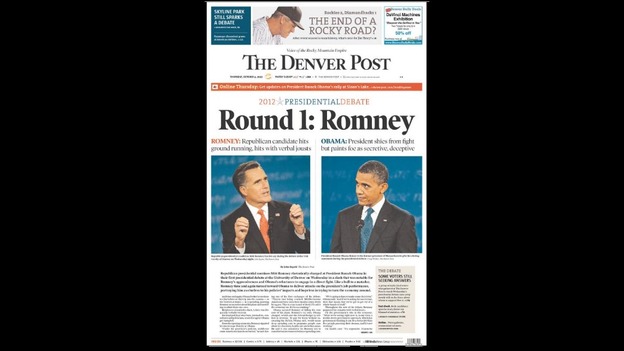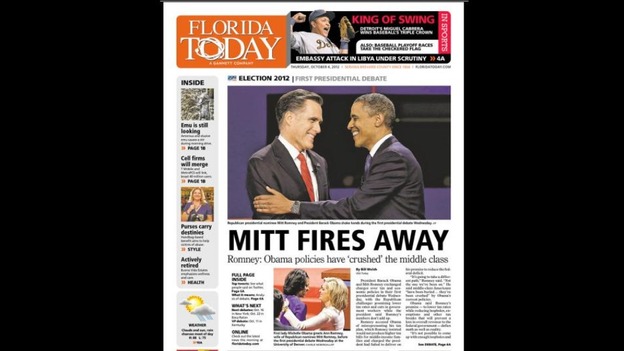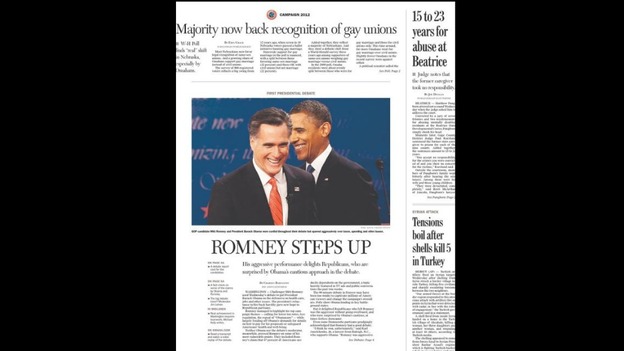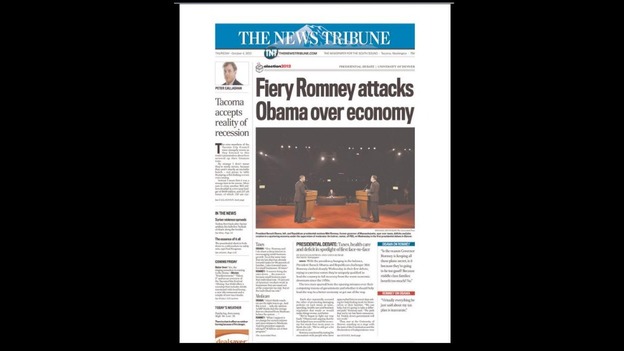 Advertisement
Will Obama today concede he lost badly? Joe Klein calls it: one of the most inept performances I've ever seen by a sitting President. Ouch!
by Michael Herrod: Washington News Editor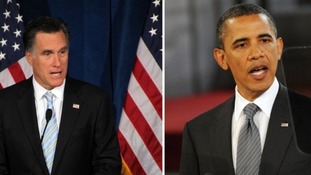 The dust is settling on a successful night for Mitt Romney but the show must go on.
Read the full story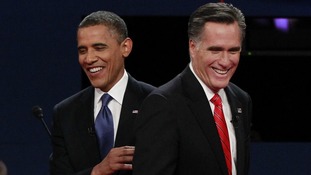 Mitt Romney has raced ahead in initial polls after President Obama seemed to fall flat in the first debate before November's election.
Read the full story
Barack Obama and Mitt Romney took part in the first of three televised US Presidential debates with the focus being on the economy, healthcare and the role of government.
Faye Barker reports:
Load more updates
Back to top